Top Private-Collection Museums in Athens
This city graced with a long history, important monuments, and vibrant cultural life is filled with interesting museums with a rich calendar of exhibits and events. The vast majority of the archeological finds are kept in public museums, yet some private museums include such finds in their collections, but most importantly they include works of important artists from Greece and all over the world. In most cases, these museums are the result of a single collector's or wealthy family's vision, and because they are taken care of mostly via private funds and fully dedicated foundations that carry on the legacy of the founder, they are often very well designed exuding a cosmopolitan spirit and a luxury flair. Most of these boutique museums are easy to navigate, very consistent and cohesive in terms of thematic character, and often located at prestigious addresses in very important buildings of neoclassical or other styles. Admission to these museums isn't free – which also applies to many public ones – but beyond that, you are also recommended to ask for a guided tour, so that you get the full experience. The majority of the museums – with a handful of exceptions – are in downtown Athens, some of them near each other, so you can literally museum-hop within the frame of a few hours or days. Let's keep in mind that along with the spaces of many 'boutique' museums, important exhibition spaces are included in the spectacular premises of the Onassis Foundation – Stegi Cultural Center, the Stavros Niarchos Foundation Cultural Center, and the B. & M. Theocharakis Foundation.
The extraordinarily elegant Stathatos Mansion built in 1895 by the Saxon-Greek architect Ernst Ziller as a neoclassical villa is one of the two buildings in the posh area of Kolonaki that house an impressive private collection of Cycladic and Ancient Greek art amassed since the 60s by Nicholas and Dolly Goulandris of a large ship-owning family. The museum is dedicated to the study of the promotion of ancient cultures of the Aegean and Cyprus, with special emphasis on Cycladic Art of the 3rd millennium BC. Along with such prized objects in the permanent collection, it has hosted important exhibitions on Salvador Dalí, Caravaggio, El Greco, Ai Weiwei, Pablo Picasso, and more, all artfully curated to perfection, based on international standards.
From the same extended wealthy maritime family, this cosmopolitan art-loving couple has collected a breathtaking range of artwork by the great masters in painting and sculpture in Greece and internationally. It is estimated that the total value of their collection – including works of Pablo Picasso, Marc Chagall, Henri Matisse, Georges Braque, Edgar Degas, Paul Gauguin, Roy Lichtenstein, Joan Miró, Claude Monet, Jackson Pollock, Auguste Rodin, Henri de Toulouse-Lautrec, Vincent van Gogh, Alberto Giacometti, Auguste Renoir, Paul Klee, Wassily Kandinsky, El Greco, Paul Cézanne, and Modigliani – is $3 billion. This new museum (opened in October 2019) carries the legacy of their modern art foundation that includes another museum on the island of Andros. The original building on site is a neoclassical 20s mansion attached to a 10-floor extension with 5 floors below the ground. Among the museum's highlights are Pablo Picasso's Nude Woman with Raised Arms, 1907 (also known as The Avignon Dancer in the same series with Les Demoiselles d'Avignon that is at the MoMA in NYC), Vincent van Gogh's Still Life with Coffee Pot, 1888, and Claude Monet's Rouen Cathedral in the Morning (Pink Dominant), 1894, which is one of the 30 original variations the artist painted and exhibited officially. In recognition of their contribution to the cultural exchange between Greece and France, Basil and Elise were awarded the highest distinction of the 'Commandeur de l'Ordre des Arts et des Lettres'. Their museum is a celebration of great aesthetics that transcend all spaces including the worth-visiting store (gift-shopping at its best) and a gourmet restaurant.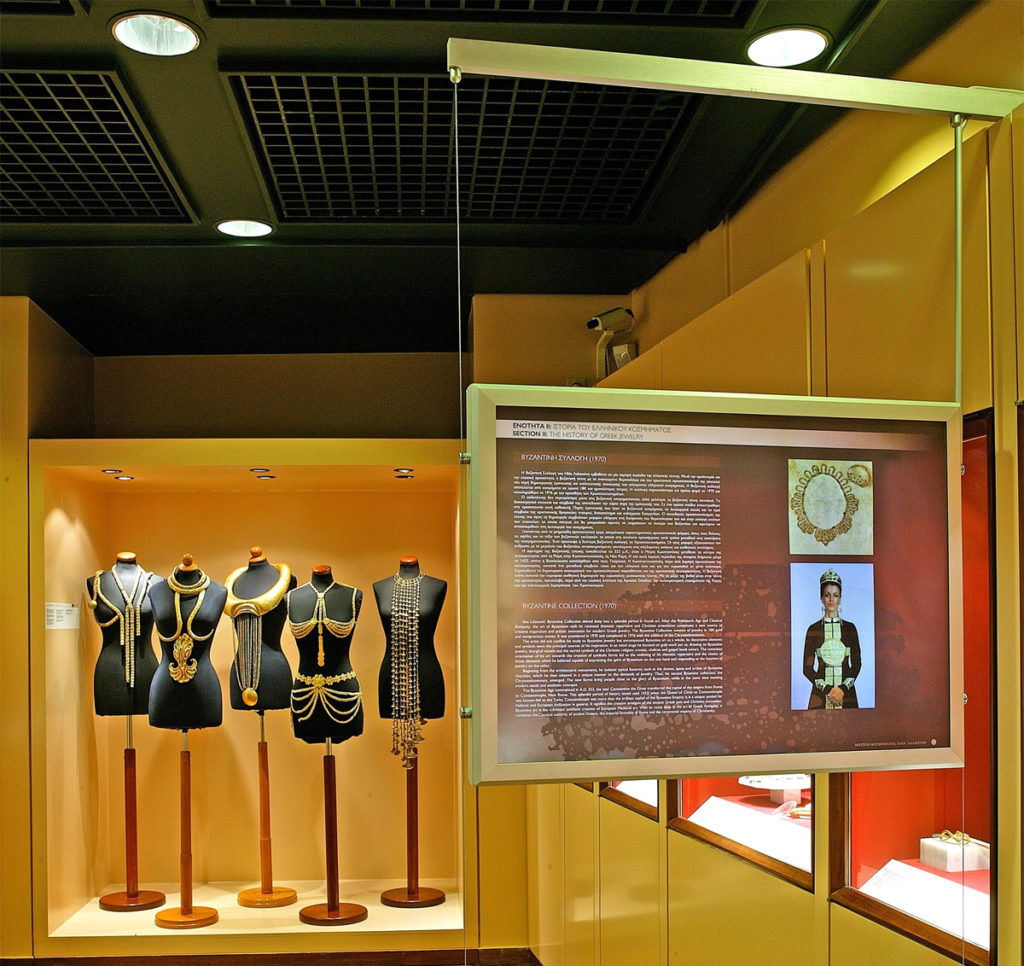 One of the world's very rare jewelry museums stands proudly on the foothills of Athens where the founder Ilias Lalaounis' original 1927 family home and jewelry workshop was located in a meticulously renovated building. The internationally acclaimed goldsmith, artist, and businessman left a great legacy and a still tremendously successful brand when he passed away in 2013. Ilias Lalaounis has received many awards for his art with the most important being that of the French Academy of Fine Arts in 1990, as the only jeweler ever to be an elected member. His revival of ancient gold has been the impetus behind the extended museum cultural program. 4,500 precious jewelry and decorative pieces from the 50 collections he created between 1957 and 2002 are a whole treasure to marvel at. The versatility of the items inspired by the history of world art, ancient Greek art, social aspects in the second half of the 20th century, science, technology, nature, and children's designs, has wowed art lovers, shoppers, and luxury connoisseurs, throughout the years when they were exhibited across the globe for promotional and artistic reasons. Jewelry pieces drawing imagery from biology under the microscope and astronomy are among the most impressive in a very dense and rich collection. Today, through the one-of-a-kind 'Jewelry Artist in Residence' program, international artists in the field of handmade jewelry and traditional crafts have also the opportunity to absorb for a few months the aura of creativity and the energy of a vibrant audience in this immensely important private cultural institution.
Established in 1930 by art collector Antonis Benakis of a family of Greek politicians and intellectuals in their mansion on the most museum-studded spectacular avenue in Athens, across the National Garden, this is a very interesting institution dedicated to Greek culture, with a permanent collection of Greek works of art from the prehistorical to the modern times. The museum originally housed a collection that included Islamic art (more than 37,000 Islamic and Byzantine objects), Chinese porcelain, and exhibits on toys, yet after its extensive renovation and the contribution of various donors, these precious items moved to thematic satellite museums in various locations and suburbs across Athens.
Founded by real estate businessman Theodore N. Charagionis, via his Foundation, this museum owns around 300 cars from all eras of development in the automobile industry, that are exhibited in rotation and through exhibits in a vast modern space that can showcase 111 vehicles and is complemented with an auditorium with a modern showroom at the foyer, simulators based on a special road safety education program for children and a race driving one for young adults, a café, and a memorabilia store. The collection consists of the following vehicle categories: Antique, Veteran, Vintage, Post-Vintage, Classic, Post-Classic, and Modern.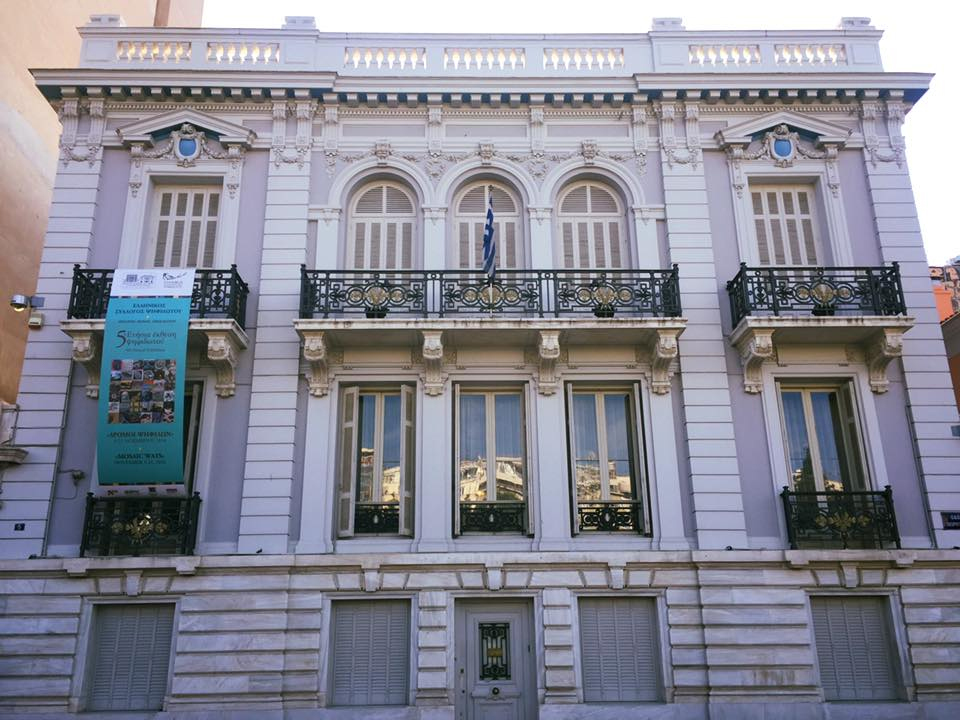 Antiquities, Byzantine art, sculptures, paintings, drawings, photographs, metal, glass and textile masterpieces, along with classic furniture arranged in typical living rooms in the manner of the Athenian aristocracy of the 19th century are all housed in the mansion of art collector and politician Lambros Eutaxias (1905-1996) that served also for a few years as the first royal palace of Greece under the reign of King Otto. It was built in 1834 and opened its doors as a museum in 1980.
Dedicated to the study of modern Greek pottery (16th-20th century), founded in 1987 by ceramist Betty Psaropoulou, and housed in an 1875 neoclassical building in the old neighborhood of Kerameikos, this museum, research & educational center includes in its permanent collection over 3,000 ceramic objects of all kinds, from almost all regions of Greece. The founder started collecting them in the 50s alongside publishing extensively on the topic.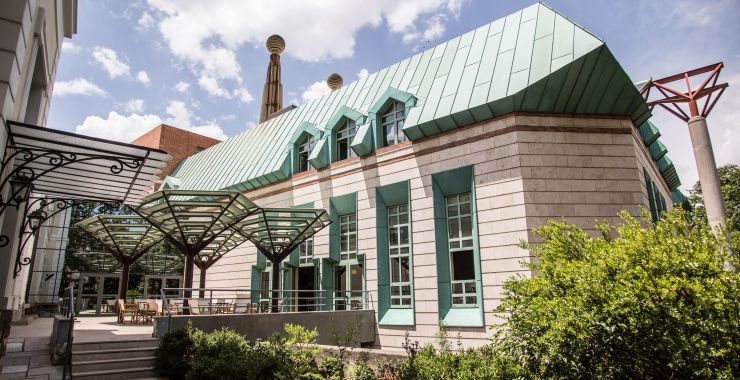 Another museum by members of the ship-owning Goulandris family, this important center of ecological research is an educational opportunity for children and parents. Located in the Northern suburbs of Athens, it advocates biodiversity and cultural diversity. The late co-founders Angelos and wife Niki Goulandris have received endless titles and accolades for pioneering ideas regarding the protection of the environment. Built in 1875 the neoclassical mansion opened as a museum in 1964 with a mission to study the precious biological and geological wealth of Greek nature. Recording the richness of the Greek flora and fauna is just one of the goals of the in-house scientific GAIA Center. In her other capacity as a botanical painter – immortalizing about 800 Greek indigenous plants – Niki saw her paintings decorating Limoges and Royal Copenhagen porcelain items, as well as Hermès silk scarves. It all stemmed from a deep love for nature.