Chrysanthos Panas: The Greek Hospitality Innovator Discusses Culture, Lifestyle, Aesthetics, Sustainability, and his Experience as the Author of Assouline's "Greek Islands" Book
Deeply sophisticated and creative with a keen eye for all things beautiful, a practical mind towards innovation, and a genuine love for his homeland Greece, Chrysanthos Panas has already made a difference in the realm of entrepreneurship and hospitality. In every single project he undertakes, from restaurants and nightclubs to tourism concepts, event management, and the popularization of his beloved Athens Riviera, he seems to have the Midas touch. It's, in fact, hard work from a very young age and a boundary-pushing mentality. Over two decades ago, when still teenagers, Chrysanthos and his brother Spyros planted the seeds for something greater than their legendary "Island" club restaurant; a vision that has inspired the world to see Greece in a new light as a global destination that appeals to the modern traveler and a discerning clientele.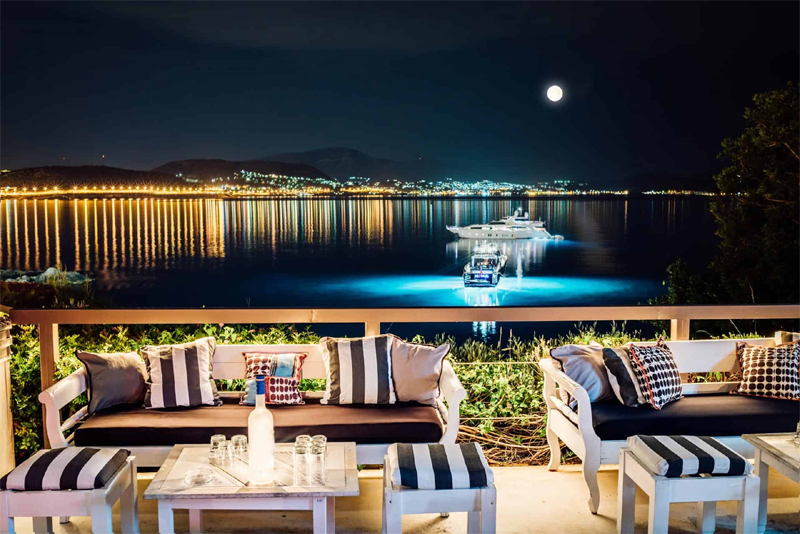 "Island" continues to be the most iconic spot on the Athens Riviera. It has hosted the likes of Meryl Streep, Liza Minnelli, Bruce Willis, Hugh Jackman, Pierce Brosnan, Monica Bellucci, Prince Albert of Monaco, Valentino Garavani, Giancarlo Giammetti, Duran Duran, Abba, Tommy Hilfiger, Cynthia Nixon, Amanda Seyfried, Paris & Nicky Hilton, Elizabeth Hurley, and more. Their recent project, Athénée, a revamped former "institution" in a heritage building, has revived old-school Athenian splendor while attracting a new audience of global bon viveurs. He has taken the world by storm in many ways, with one of his latest endeavors being the conceptualization of Assouline's "Athens Riviera" book and the writing of the equally best-selling "Greek Islands" book. On this last occasion, we had the chance to have an insightful discussion that will definitely inspire you to visit Greece, as he knows best.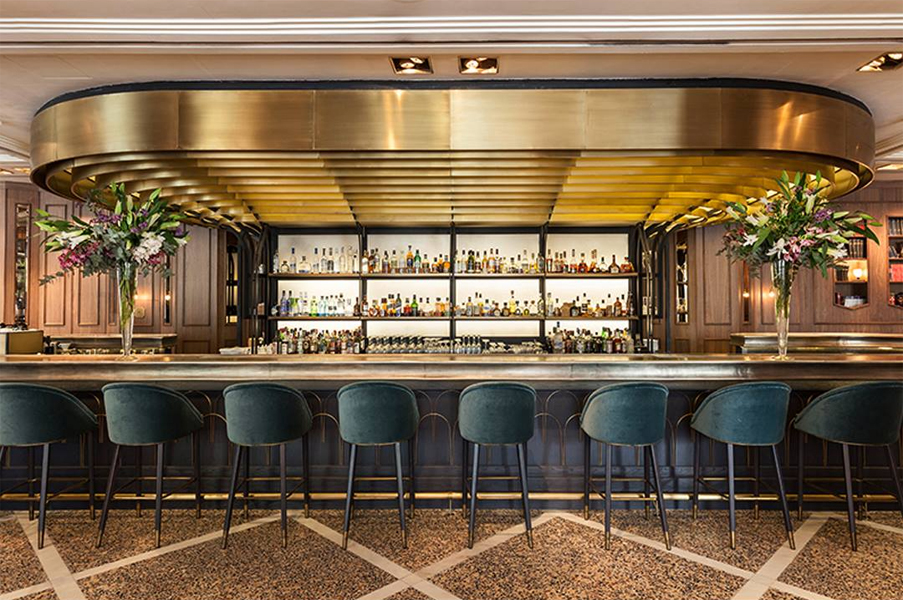 Descending from Spanish aristocrats who later relocated to the Ionian island of Kefalonia, and at the same time raised and born in the coastal area of the Greek capital that you popularized as the "Athens Riviera" sounds like a deeply-rooted Mediterranean heritage. How does your family's past reflect on your role as a hospitality innovator?
I was born and raised in a family that has been deeply involved with the arts, especially from my father's side. With roots in Spain and later Kefalonia, the Panas family is inextricably connected to the art world. Ivy Panas was Maria Callas's piano tutor, and my grandmother Marianthi Panas was an incredible painter. Many family friends, such as Academy Award winner, Art Director and Stage Designer Vassilis Fotopoulos, are acclaimed artists. My family's past has definitely contributed to the development of the artistic side of my personality as well as inspired my love for Greece and the Greek islands. Hospitality, entertainment, and culinary excellence are part of our cultural heritage for me and my brother Spyros. From the beginning of our journey together, we infused the ambivalent notion of "nightlife" with daytime quality standards while maintaining the night's magic.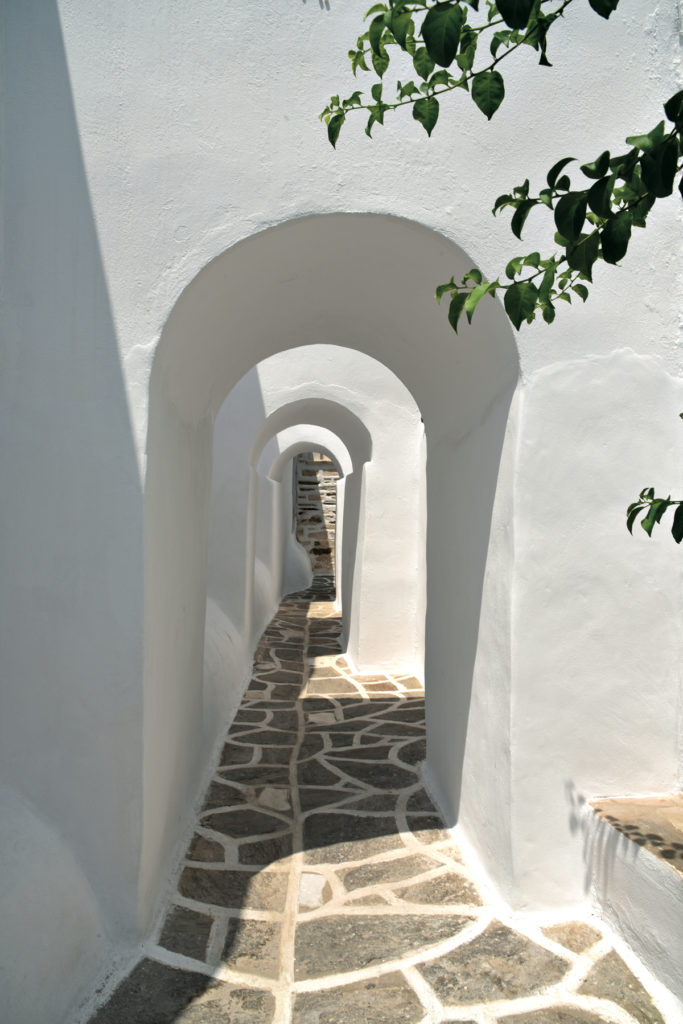 As an art collector and connoisseur, high aesthetics are at the forefront of all your hospitality concepts, lifestyle, and eclecticism. How does your attention to detail translate into your latest projects, including the "Greek Islands" book? Any recent examples of your perfectionist spirit?
I started collecting works of art from a very young age, and a significant part of this important collection is now digitally exhibited on relatedart.com. Also, as a child, I was writing a lot, and in my teenage years, I even wrote a novel, which I never had the courage to publish. Now I realize that writing a book is a creative outlet for me, something that I love doing and I'll continue to do.
What's so unique about Greek architecture, art, and style through the centuries? Which elements stood the test of time and continue to be celebrated as manifestations of Greek beauty and excellence?
Greece's history goes many centuries back in time and is deeply related to this country's geographical location and the kind of special energy experienced in it. Aegean's infinite blue horizon, the marvelous landscapes, plus architectural simplicity and authenticity make this country unique. Although Greek architecture has evolved through the centuries and been affected by the various conquerors and their cultures, its two main elements survived. These are the timeless aesthetics of the Classical Age and the abstraction of the Cycladic style, which should unquestionably be preserved.
You first wrote the foreword and supported the making of Assouline's "Athens Riviera" book. What made you write this new book, and how do you connect to the "Greek Islands" as subject matter and destination?
My dream is to spread the word about the diversity of the Greek culture and the uniquely multifaceted experience visitors get from Greece. After the successful first book, the goal of Assouline's "Greek Islands" was to explain to our audience how easily accessible the Greek islands are from the Athens Riviera. Most people visiting the Greek islands from abroad see Athens as a stopover. Few know that especially the Athens Riviera is a destination in itself that can be effortlessly combined with island-hopping in the Aegean. That's the main topic of the "Greek Islands" book. Its fascinating journey starts from the Athens Riviera, through its southernmost edge, the Temple of Poseidon in Sounion, to finally reach Kastelorizo island, one of Greece's easternmost locations.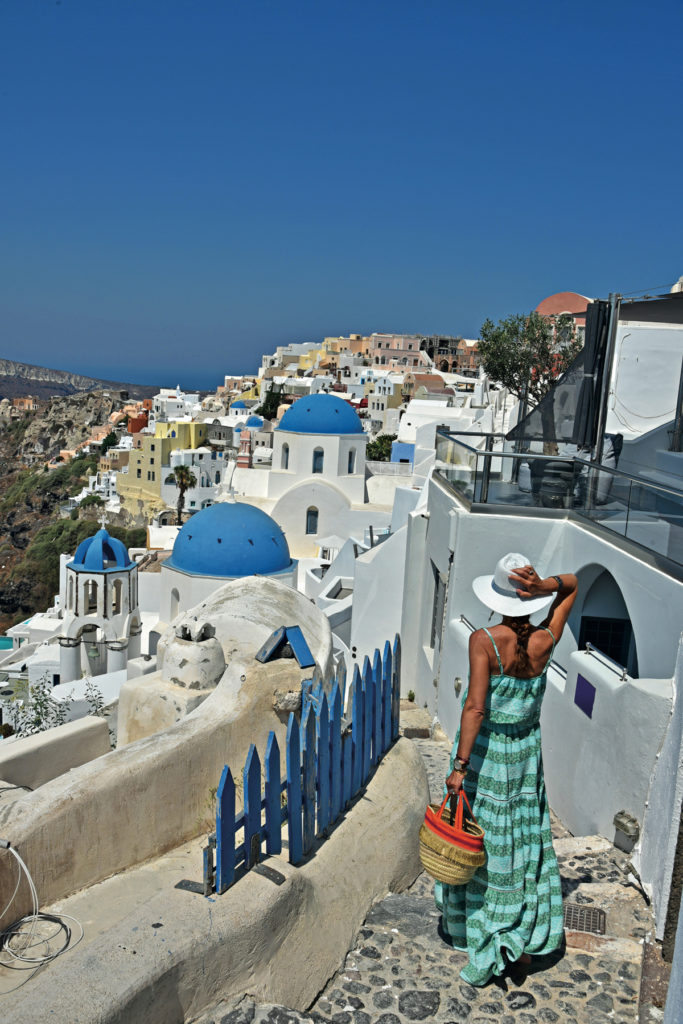 How would you describe the "Athens Riviera" vs. the "Greek Islands" to the discerning international traveler? Are they indeed destinations of their own? How can they be combined in one itinerary?
With this book, I managed to show the world that you can reach from the Island Riviera some of the Greek islands in less than an hour. The Athens Riviera is an autonomous destination characterized by an organized coastline, nightlife, clear blue waters, and superb gastronomy. The islands of the Aegean are, on the other hand, culturally diverse, with important sightseeing and distinctive traditions, differing, for example, in music, folk dances, the arts in general, and cooking from the rest of Greece. When I invited the Assoulines to Greece, I explained to them all about the easy access to the islands from the Athens Riviera. They were excited to hear that many Greeks go island-hopping during their summer vacation. Indeed, the Athens Riviera can host visitors who see it as their main destination but can also be included in an island-hopping itinerary as another point of attraction.
Do you think that Greece as a destination and a cultural hub is currently experiencing a revival? Has the Greek hospitality industry evolved to meet the demands of the modern traveler, and which developments are critical to this process?
Greece is a unique place on earth. In terms of geography, morphology, and climate, it is the most unique country in the world, with a wide range of natural characteristics, like a microscopic version of our planet. Within a few thousand square kilometers, you can encounter the most extraordinary biodiversity. It is not by chance that this is the birthplace of the first great human civilization, which set the foundations for Western culture. Over the last years, through our strategic plan, my brother Spyros and I have managed to turn the southern coastline of Athens into an international destination. I'm pleased to see our country's remarkable growth with the contribution of established brand names in the hospitality sector, such as Four Seasons and One & Only. Such international brands, combined with a recent increase in entrepreneurship, place Greece among other top-quality tourism destinations.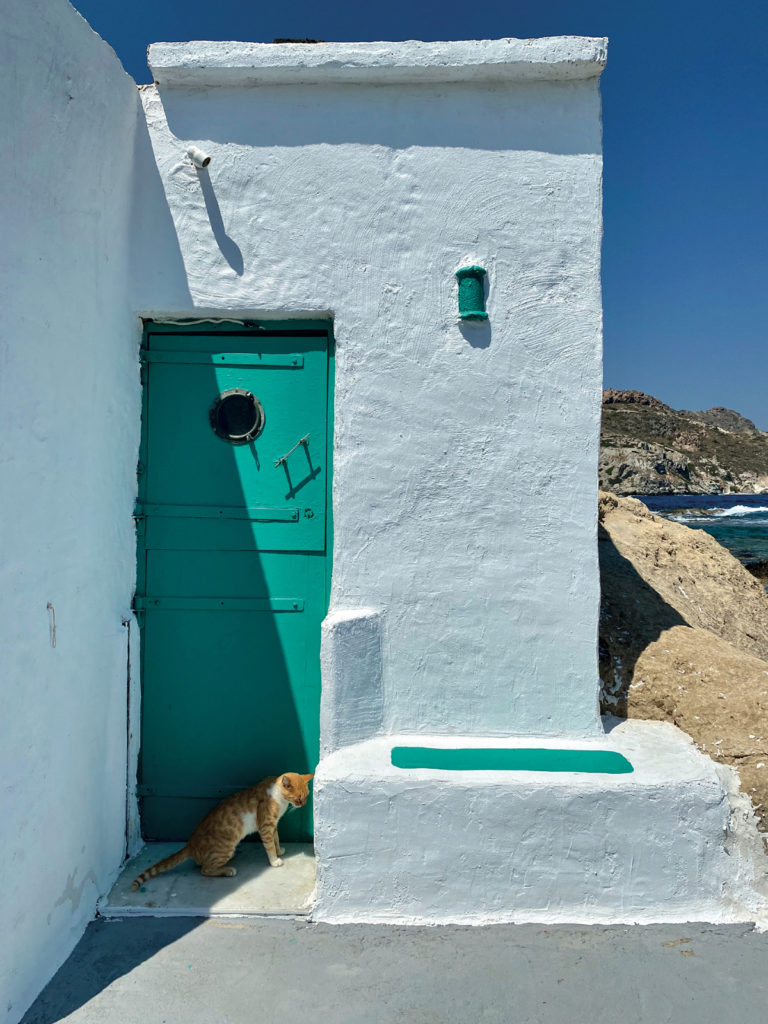 As your business practices reveal, you and your family have been proponents of sustainability and ecology for many decades now. In which ways have you practically been contributing to protecting the environment?
We were extremely young in 1994 when my brother Spyros and I decided to install biological wastewater treatment on our premises, our "Island" nightclub. We probably created the first eco-friendly resort in Greece, sustainably irrigating our sizeable estate. We created a green oasis on an expanse of land that was previously rocky and barren. From the beginning, we cultivated our own farm, where we grew the herbs and vegetables we still use in the kitchen at "Island" restaurant. I'm now glad that people, although late, are gradually becoming aware of issues related to sustainability and ecology.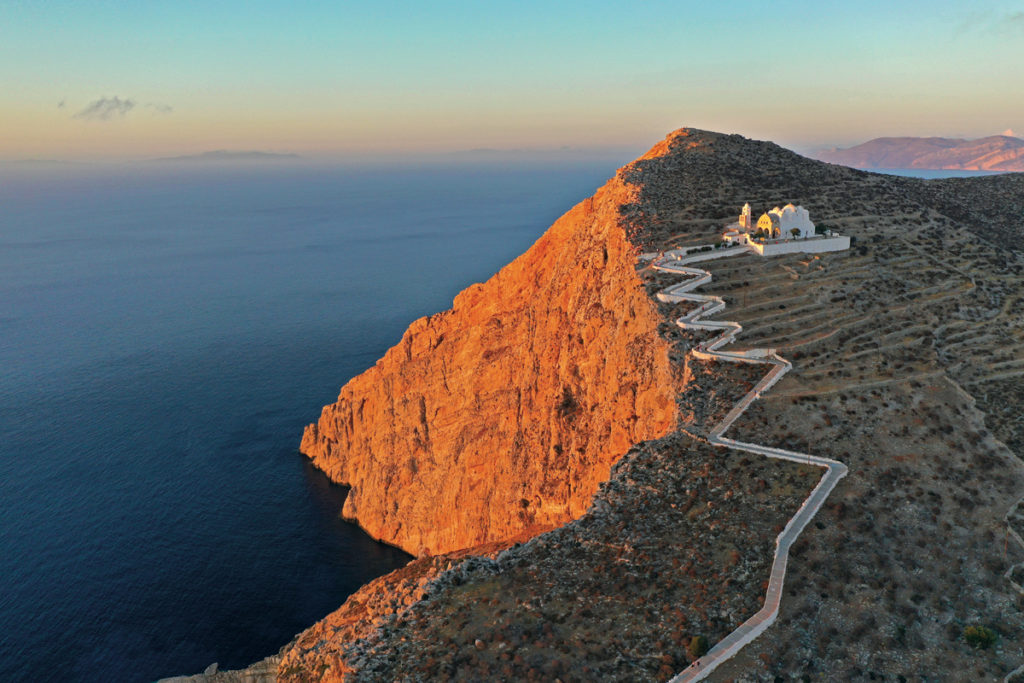 How does the beautiful Greek seascape elevate the quality of living? What's special about a coastal lifestyle?
The beauty of the Greek coastline is one-of-a-kind. Being able to swim in the clear blue waters of the Aegean all year long and walk the picturesque cobblestone paths in several seaside locations all over Greece can only positively affect your quality of living. In Greece, you can enjoy the beach and the coast in the summer and do surf and other watersports in the winter. Greece has rejuvenating energy in many ways. Since antiquity, Greek lakes with healing properties, such as the Vouliagmeni Lake in the Athens Riviera, have offered the benefits of a natural spa. So, living near the sea is, in itself, better quality of living.
Like the "Athens Riviera," the "Greek Islands" book is included in Assouline's best-selling "Destinations" series. This decision probably reflects acclaimed publisher Martine Assouline's Greek roots from her grandmother and her eye for authentic experiences. How was this double "seal of approval" given by the "queen" of sophisticated, high-aesthetics coffee-table books?
I was very fortunate to meet the Assoulines through my very good friends Valentino και Giancarlo Giammetti. Our first collaboration was the "Athens Riviera" book, an idea I came up with and for which I wrote the foreword. This book became a bestseller. I invited the Assoulines to Greece and showed them around the Athens Riviera, explaining its accessibility to the Greek islands, which isn't widely known. They were utterly impressed by the beauty of the Athenian coastline. A friendly relationship started developing from that moment which remains solid till now.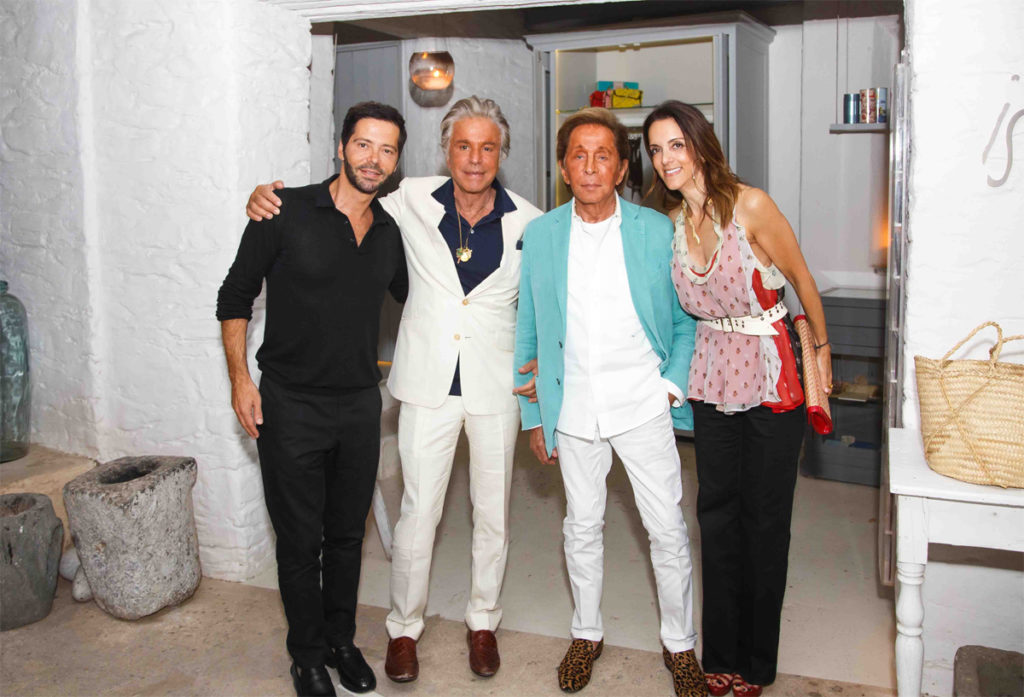 For every project you undertake, you have a name for collaborating with the best in their métier (even Oscar winners)! What's your secret to teaming up and even being friends with important personalities of global magnitude and ultra-talented people?
Thanks to my family, I have traveled a lot from a very young age and had the chance to meet many ultra-talented and famous people and personalities of global magnitude. Such creative people who had an impact on humanity were fond of my work and mentality and wanted to contribute to my efforts. An example of such a personality was Academy Award winner, Art Director and Stage Designer Vassilis Fotopoulos offering to create the cover of the menu for "Island" restaurant. The extraordinary Meryl Streep also left her mark, opting to host global superstars and her closest friends on a special night at "Island," a place she fell in love with. The great Master of Couture Valentino and his business partner Giancarlo Giammetti also adore our club/restaurants. We have even given their names to their favorite dessert at "Island" and "Athénée."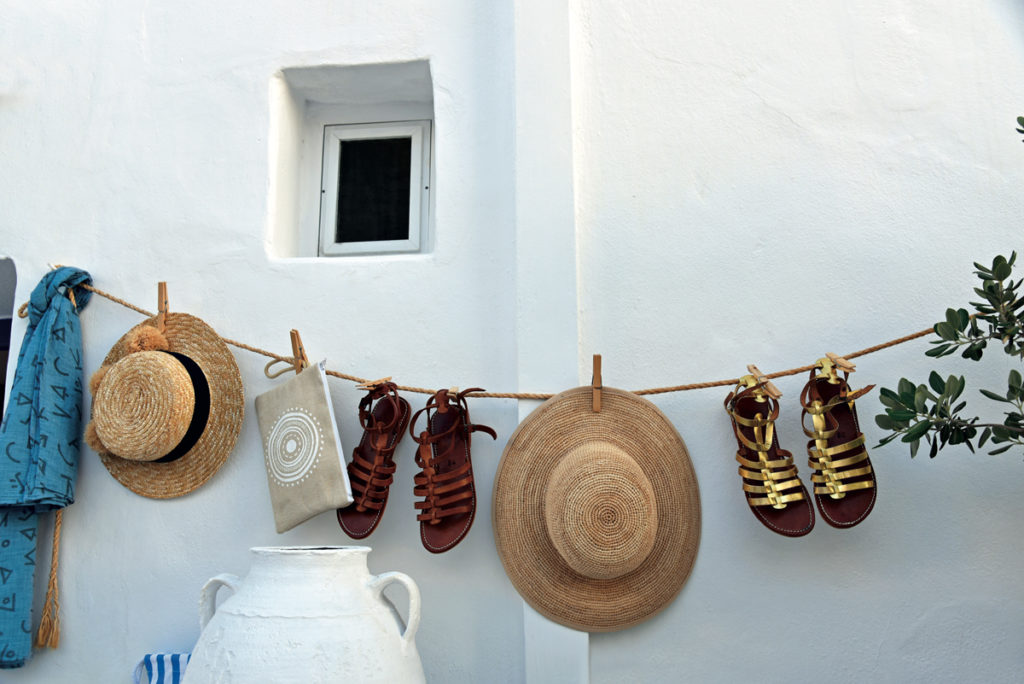 Can you talk about your recent collaborations for the "Greek Islands" book?
Influential personalities who also happen to love and frequently visit Greece wanted to give their own touch to the making of the book. When Martine Assouline decided to support the idea, I suggested to my friend and great photographer Katerina Katopis-Lykiardopulo that we travel together so that she would be able to capture with her lens unique images from the Aegean islands along the way. My close friend Eugenia Chandris participated in the project, writing a wonderful foreword. I also asked some Greek-loving global personalities like Monica Bellucci, Diane von Furstenberg, and Nana Mouskouri to take part, and they happily accepted. All I want to say is that when you create something authentic, you get support from what I call the "global creative community" without even trying hard to convince them. Any really good and meaningful project gets automatically embraced and endorsed by important people.