Lizy Manola: The Author of Assouline's Mykonos Muse Book and Documentary Photographer Travels the World Paying Tribute to Spirituality and Tradition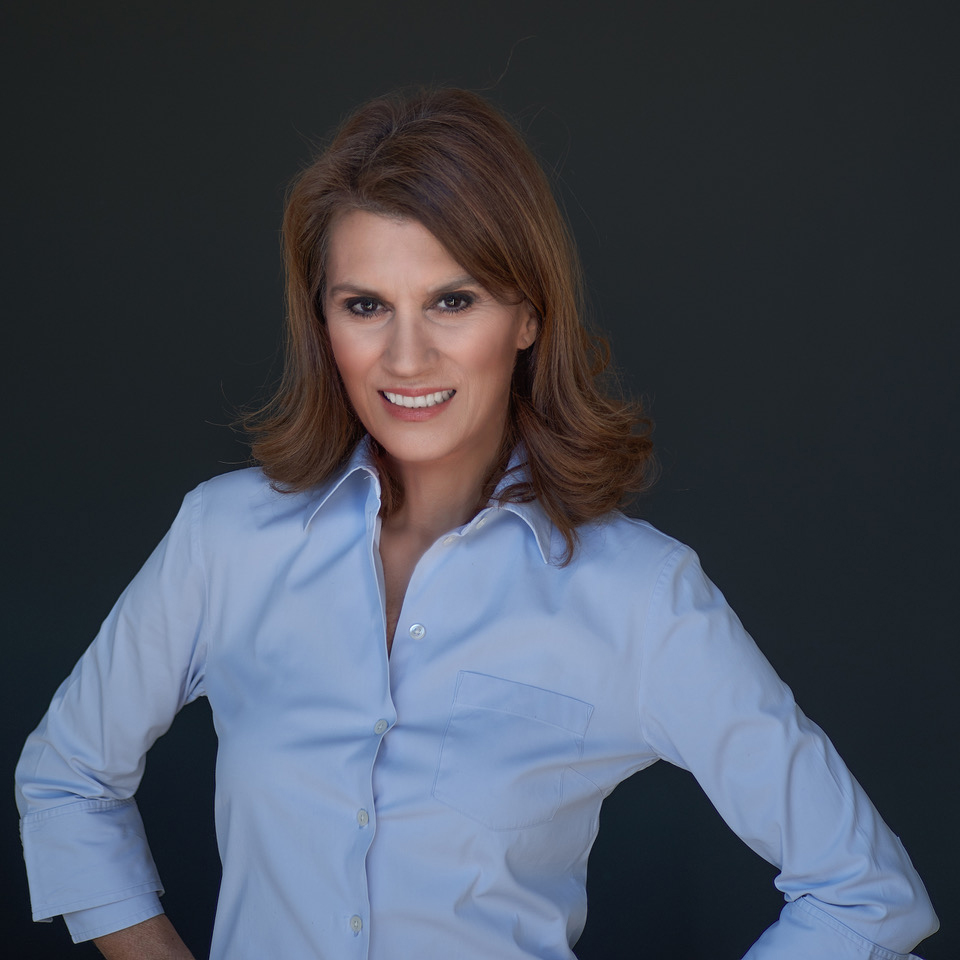 Greek-born Lizy Manola is an accomplished and globally exhibited documentary photographer currently involved in a long-term project concerning religious ceremonies in peculiar worship places. She lives and works among Athens, New York, and places she is drawn to capture their authenticity. For the last decade or so, she is looking for culture and spirituality in their purest form, as they manifest themselves in the everyday lives of remote communities in often hard-to-access locations. With a degree in Business Administration and Economics from the University of La Verne, California, as well as in History of Art from the American College of Greece, she brings a broad-knowledge spectrum into photography, a practice she studied in Athens. Her love affair with cameras – analog and later digital ones – started when she was 15 years old. Among recent works, this time also in the role of the author, she counts Mykonos Muse, a book originally published in 2018, and becoming an instant travel-photography classic as part of Assouline's series on magical travel destinations.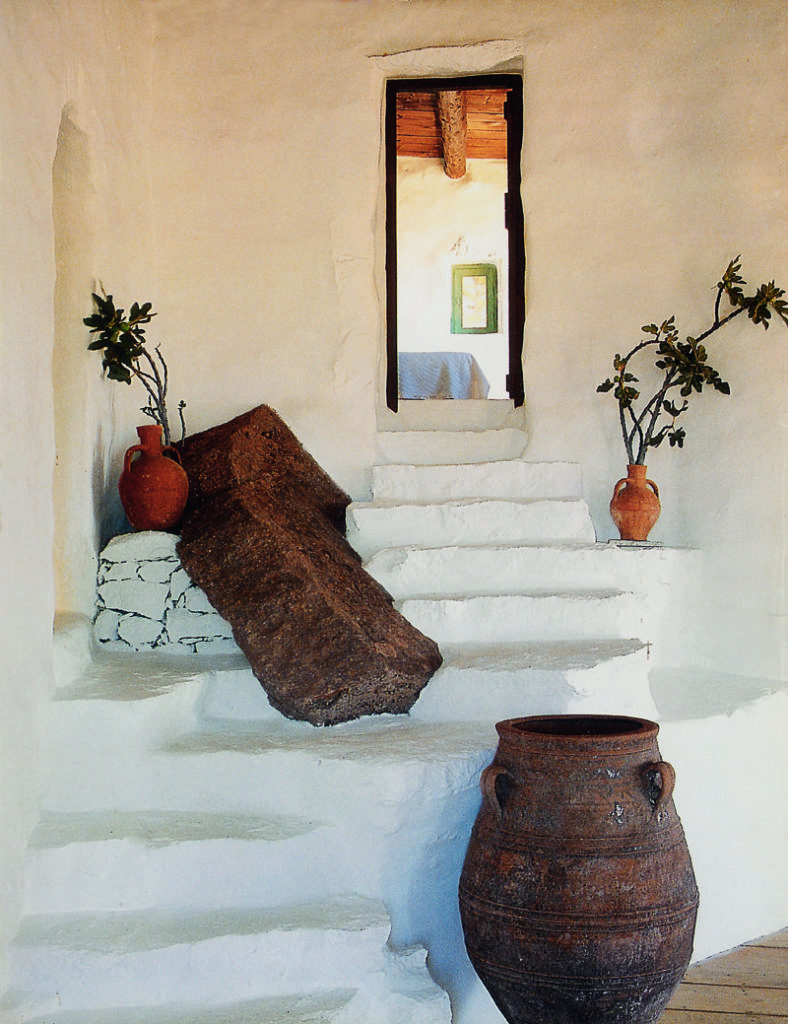 As a Mykonos insider and owner of a summer house on the island over the last 30 years, she wrote and illustrated the book that is now seen as a quintessential intro to the 'Island of the Winds!' Additional contributions have been made by Rachel Howard and Michael Skafidas. In her own words, "Some of the photos used in the book were taken by myself, but many were from other Greek and international photographers who each saw the island through their own bohemian lens. Many were taken from old collections lost in the bookcases of people who have loved the island and its history. Finally, some were taken from the archives of the Benaki Museum. It is, therefore, not only my visual story, but that of a collaboration of photographers and others that each saw the beauty of Mykonos in their own way. My goal was to show the island the way my generation experienced it, writing about it in that respect, and framing it, using iconic photos throughout the years."
Whitewashed, windmill-strewn Mykonos is a blessed place, indeed, located in the Cyclades and surrounded by the blue-green water of the Aegean. Lizy decided in a sense to narrate its story from the point of view of cultural uniqueness and originality. This ancient island and those surrounding it, mythologized as the bodies of gods felled by Hercules in the time of antiquity, are older than legend and have played host to countless cultures for more than millennia. At forty square miles and boasting a population of only ten thousand, the 'Ibiza of Greece' has become prized for gorgeous architecture, welcoming and open-minded locals, and fantastic beaches. With such names as 'Paradise' and 'Super Paradise,' the sands of these shores have captured the imaginations and hearts of industry titans, artists, and party-goers alike from all around the globe, marking it as a stable cosmopolitan destination and as a paramount 'it' haven on the jet-set circuit. In this book, Lizy chronicles the culture and society that has defined Mykonos over the past century – from its days as a hideout for such luminaries and elites as Le Corbusier and Antonis Benakis, to its moment as a sanctuary for the gay community, to its predominant party scene – all the while indulging the reader with the ruins and myths hidden there. The sophistication we experience today in Mykonos in terms of hospitality and infrastructure, as well as its joyful, hedonistic spirit, are evident throughout the centuries and definitely in the pictures of this luxurious coffee-table tome. It takes us back in time and deep into the island's perennial, primal characteristics, its natural beauty, the incredible Apollonian light, and the energy from the nearby sacred island of Delos. What Lizy managed to do is to explain to the modern visitor, through texts and compilation of iconic images, where this mix of an upscale-cosmopolitan, inclusive, and bohemian attitude came from, what are the roots and origins of one of the most alluring destinations on earth. In this interview, she definitely offers a thorough answer to our question on what made wealthy globetrotters and superstars mingle with locals and hippies back in the 60s and 70s and how this legacy evolved.
You have traveled around Greece, as well as to Ethiopia, Sudan, Armenia, Sri Lanka, Iran, India, Cuba, Nepal, Colombia, Tunisia, Morocco, Japan, Australia, and the list goes on. Is traveling for you a form of escape or a means to conducting further research?
Traveling for me is a quest, a desire, but what really makes traveling special is the feeling you get when you return home that something has changed inside of you, something that makes you see the world from another perspective. Places like Ethiopia, India, West Africa, Sinai have had exactly this effect on me.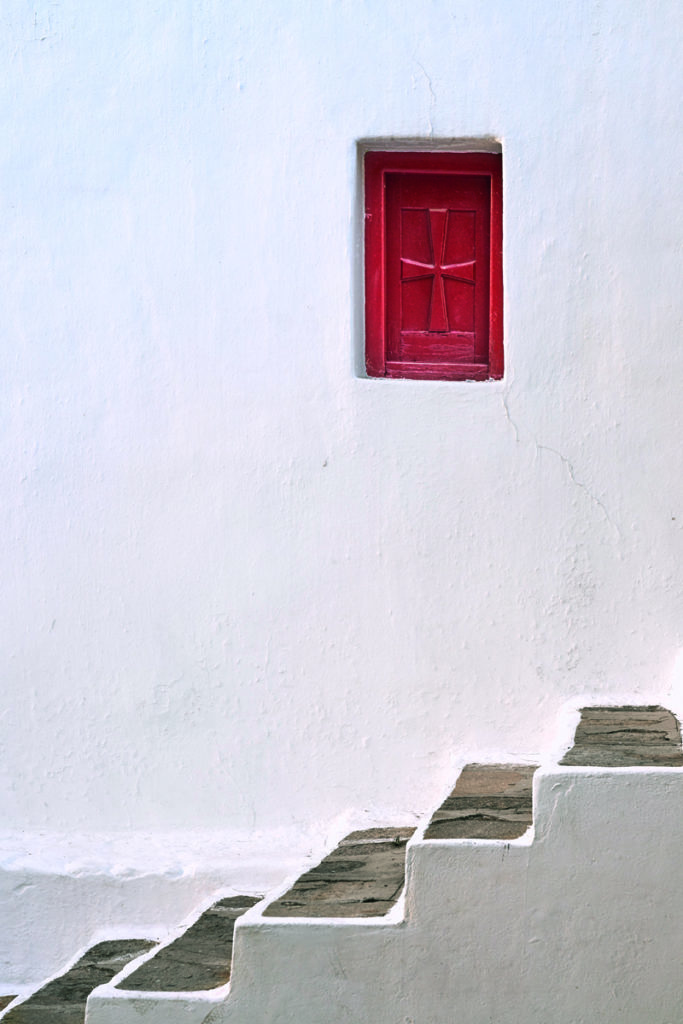 Your genre or specialization seems to be travel photography from the point of view of tradition, religion, and culture. Was "Mykonos Muse" somehow an exception to the rule?
I have worked on projects about worship, religious ceremonies, and tradition. With my work, I would like to show people the cultural development of the different nations. I want to show historical and religious places and how people express their faith in those places. As you noted, the Mykonos Muse book was a truly nice surprising experience. Something very different from my other works. The whole process took over a year, and I was really excited to explore the island's treasures again! I discovered many new sights, alleys that I had never walked before, hidden beaches that I had never swum in before. I admired once more the cubist architecture of the island, the stunning beaches, and the free spirit of the Mykonians.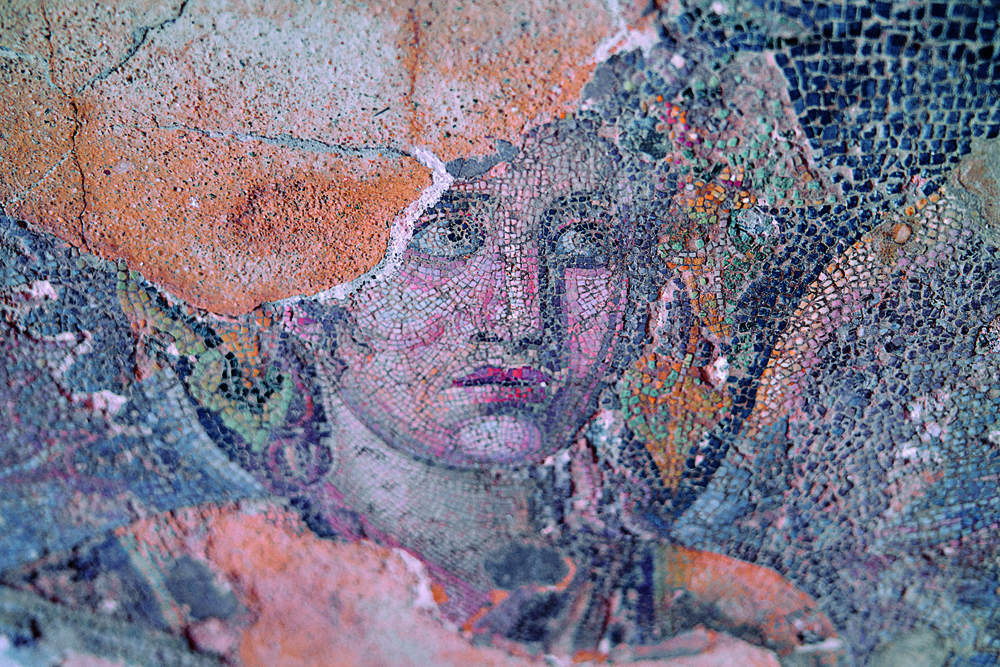 You are lately working on projects that are mostly focusing on worship and religion. Is that coming from an increased interest in spirituality, or are these areas clear indicators of authentic culture and make for great documentary photography themes?
The answer is a little bit of both. My own spirituality has guided my interest in these places, which each has its own unique traditions and stories to tell. The common ground, however, is the people who each have their own dignity and pride, and live each day revering the values of their traditions.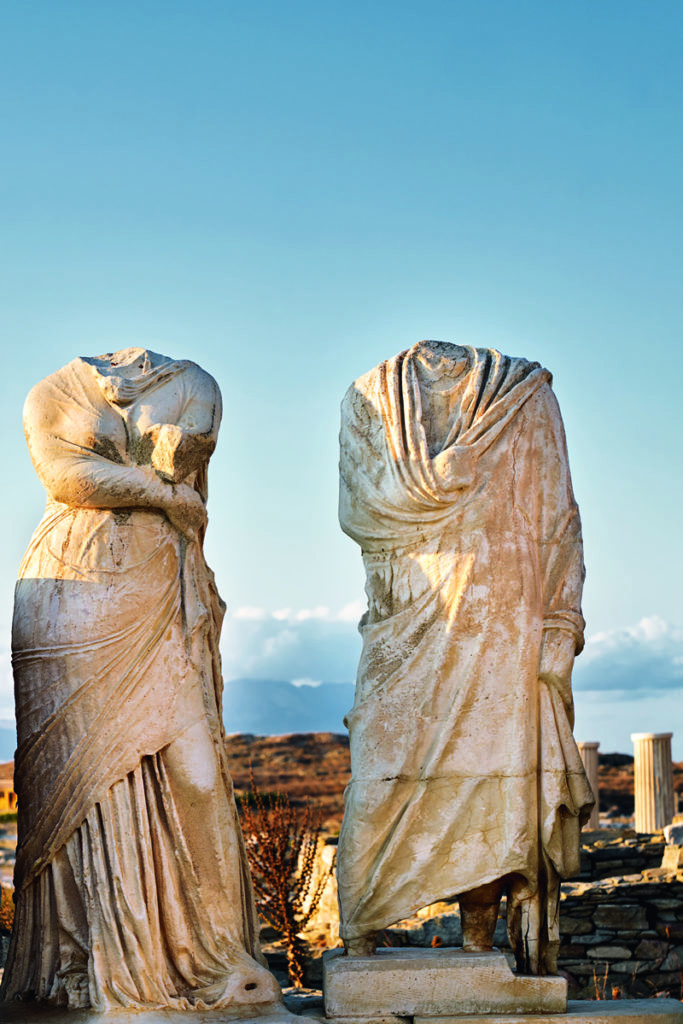 You have been a Mykonos insider for the last 40 years. What kind of additional research did you have to do for "Mykonos Muse" (you wrote the text as well), and why haven't you approached these aspects of the island before?
The idea of the book came from the publisher. Even though I have been coming to the island every year for the last 40+ years, I had to do research and talk to historians, writers, and locals who know everything about this Cycladic island. When you create a book for a specific place, you get up, and you sleep with it as long as it lasts. With the MM book, I wanted to show the feeling of the island with vintage photos, images from personas from past moments but also from today's generation. Tourism in the island started in 1933 during the interwar period when around 2000 foreigners came to the island for a holiday, and about 200 went to Delos. The beginning of the Second World War put an abrupt end to tourism to start again in the middle of the 1950s. Athenians and foreign celebrities from all over the world, cosmopolitans and elite socialites, artists, and intellectuals, mobbed the island. This is how it started to be famous. With the Mykonos Muse book, I wanted to show the different phases of the island from past to present.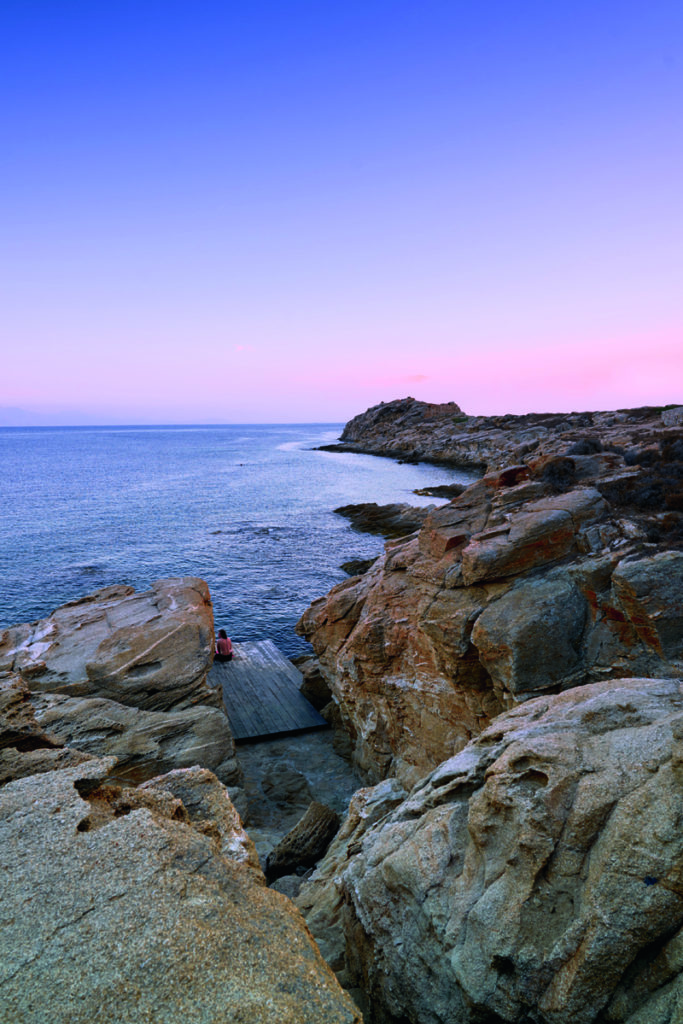 Mykonos offers a wide range of experiences, from absolute tranquility to party-central situations. Which is your favorite aspect of Mykonos?
Mykonos is not just about drinks, parties, luxury hotels, restaurants, clubs, and jet-setters. It's a very beautiful island with character, history, stunning beaches, and wonderful sunsets. For me, the real beauty of Mykonos is getting up early in the morning, drinking iced coffee on the port, and watching the locals start their day. Fishermen sell and clean their fish on the marble bench, farmers sell seasonal vegetables, fruits, and flowers from their garden, and the housewives stroll along, pulling their baskets and buying local products. What I really enjoy is becoming one with the environment and enjoying its beauty and simplicity, going to quieter places, beaches with no umbrellas, but peaceful sunsets.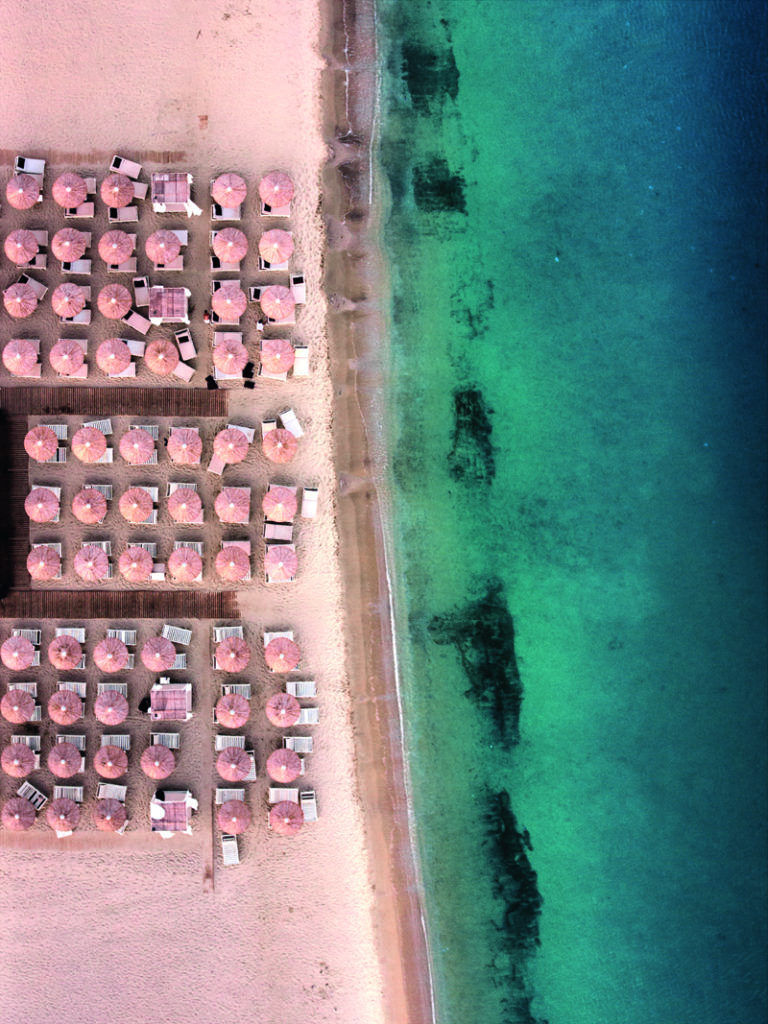 At the core of this island's unique character stands perhaps the mentality of its people since the beginning of time. How do you describe Mykonians and in what ways their special attitude contributed to a different development for Mykonos compared to other Greek islands?
Mykonians have made the island what it is, unique, with their free spirit and hospitality. On this island, you are allowed to do whatever you want, you can go wherever you want, you can dress or undress the way you want without being judged. Mykonos was not always a place for celebrities and partying. It used to be a poor island where people were working hard to survive. They had the sun, the wind, and the sea, but, above all, the Mykonian people were different than other islanders. Even through the island's incredible evolution, they have not forgotten their traditions and customs, which continue even today. For example, at their religious festivals and weddings, locals dance to the tunes of island folk music played with local instruments, drums, bagpipes, lutes, and violins, and guests drink wine and eat all traditional delicacies till the next morning.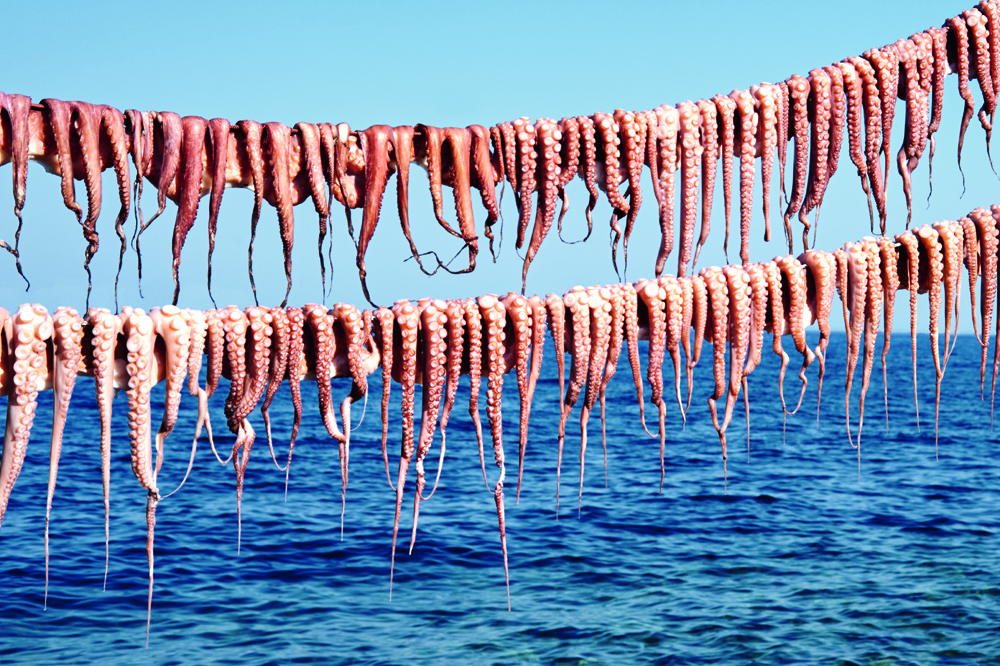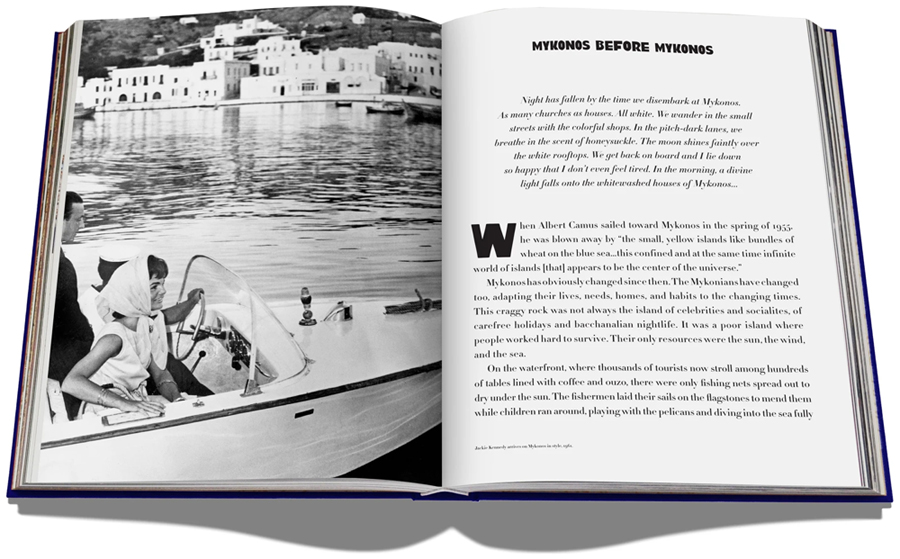 Can you describe Mykonos the first time you set foot on the island in 1978 regarding visitors, infrastructure, and entertainment?
I first arrived on the island by boat in 1978. Back then, it took the liner ships about eight hours to reach Mykonos from Piraeus. When we arrived in Chora, I saw that this island was so different from any other island I had seen. In the harbor, Greek captains were sitting and talking outside the coffee shops; painters, fishermen, young boys, donkeys, and tourist shops were all around. I was impressed by the narrow alleys, the freshly painted houses, the windmills, and seashells. Wherever I looked, there was beauty – the Cycladic architecture, tasty food, and the most amazing nightlife. The crowd was mixed with socialites, transsexuals, designers, stars, tycoons, hippies, politicians, artists. Everybody felt at home, seduced by the island's pure beauty and carefree spirit!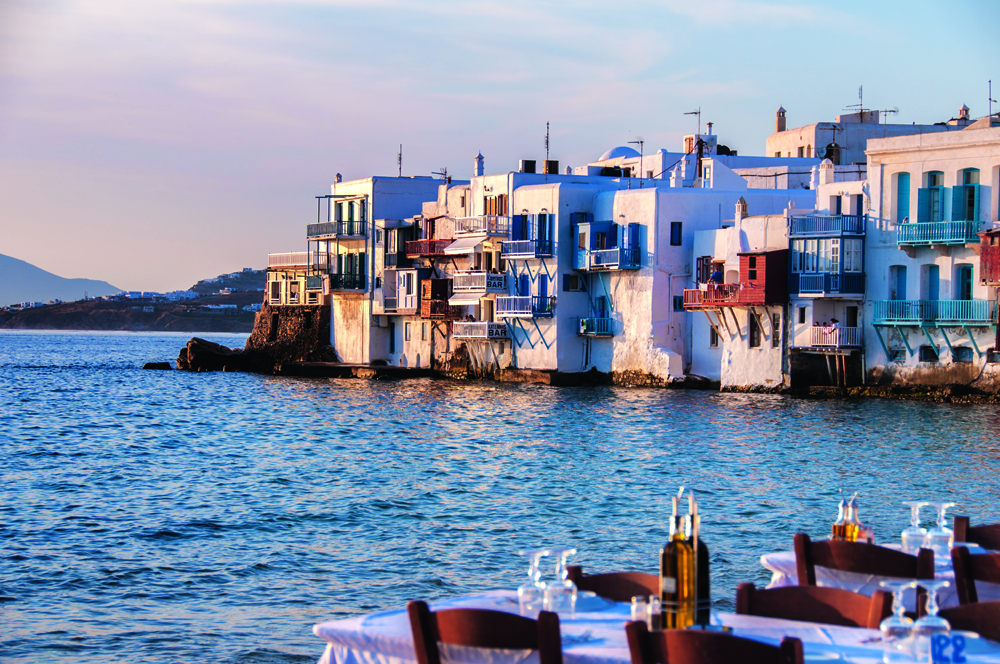 Do you have in your mind an ideal Mykonos weekend itinerary? Which places, beaches, clubs, restaurants, shops, etc., would you recommend to first-timers?
To start, I would get up early in the morning to have a coffee by the port and then catch the boat to the island of Delos, which is home to one of the most incredible archaeological sites in Greece. After I returned, I would go for a swim at any one of the wonderful beaches around the island. Lunch would be at Kiki's above Agios Sostis beach, or the fish tavern of Fokos. If I wanted something louder, I would go to Scorpios. The next morning, I would visit the Monastery of Ano Mera on my way to the beach, and in the afternoon, I would visit the Paraportiani church in Little Venice and enjoy the amazing sunset with a drink. In the evenings, I would eat in the town and stroll around the bars!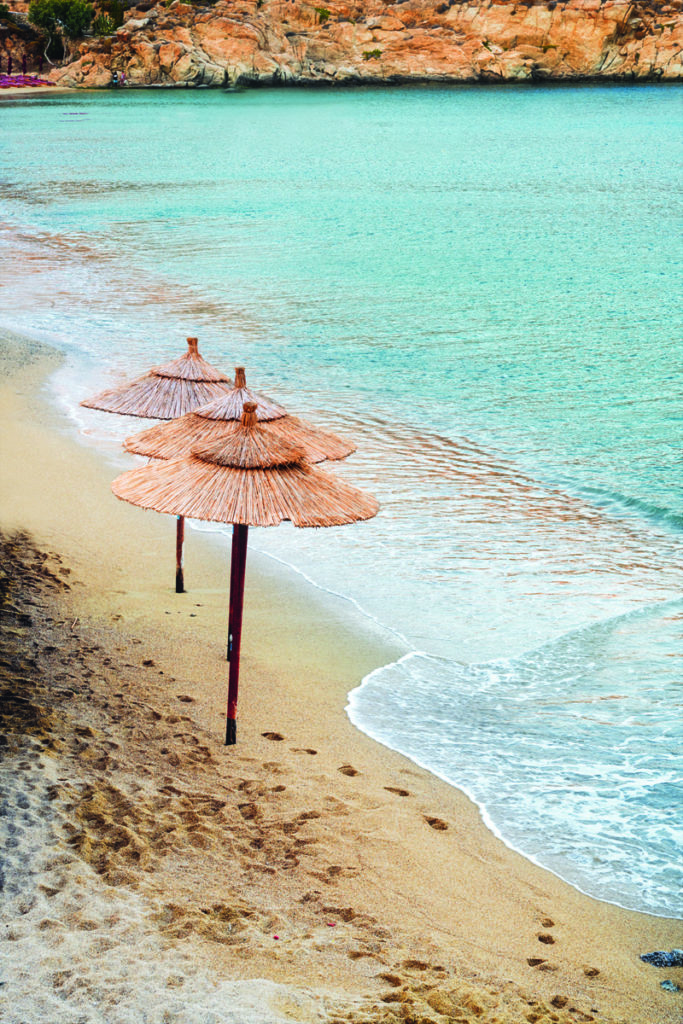 You maintain a summer house in Mykonos for the last 30 years. How has COVID19 affected your last summer, and were Mykonians – like in normal times – in the right state of mind, ready to tackle the problems with great work ethic?
The pandemic effects in everybody's lives are an undeniable fact, and Mykonians could not be an exception. On the other hand, they have proved their ability to adapt and deal successfully with all circumstances through the years. Thus while respecting, as much as possible, the new rules, Mykonos managed to offer great holidays to its visitors. By all times, the inland's beauty remains untouchable.
In all your three books (Certain Realities, Mykonos Muse, Ethiopian Highlands), and some you contributed to (including Athens Riviera), you have worked with Assouline. These collaborations feel smooth and flawless, judging from the outcome. Which qualities do you appreciate in the work done by publishers Martine and Prosper Assouline?
Quite a number of Assouline's books were in my library before our collaboration, as I was attracted by the quality of their publications. Driven by our common wish to achieve perfection, we had indeed a smooth and flawless collaboration.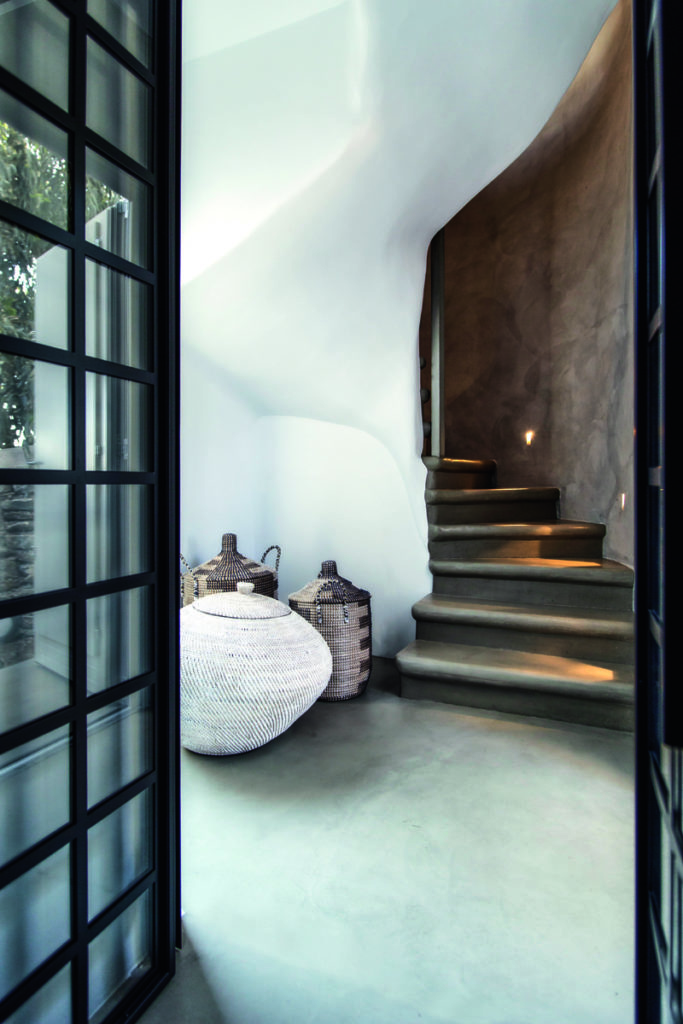 You are a Greek, traveling across continents and living between Athens and New York. As a photographer and writer studying humanity and discovering common threads among nations, do you still feel predominantly Greek or rather a citizen of the world?
Going back to the times of Alexander the Great, Greeks were travelers of the world discovering and adopting new things, building new bonds but always remaining Greeks. I am a citizen of the world proud to be and feel Greek.