Artemis Baltoyanni: A Brilliant Art Advisor Mastering her Balancing Act Amidst the Pandemic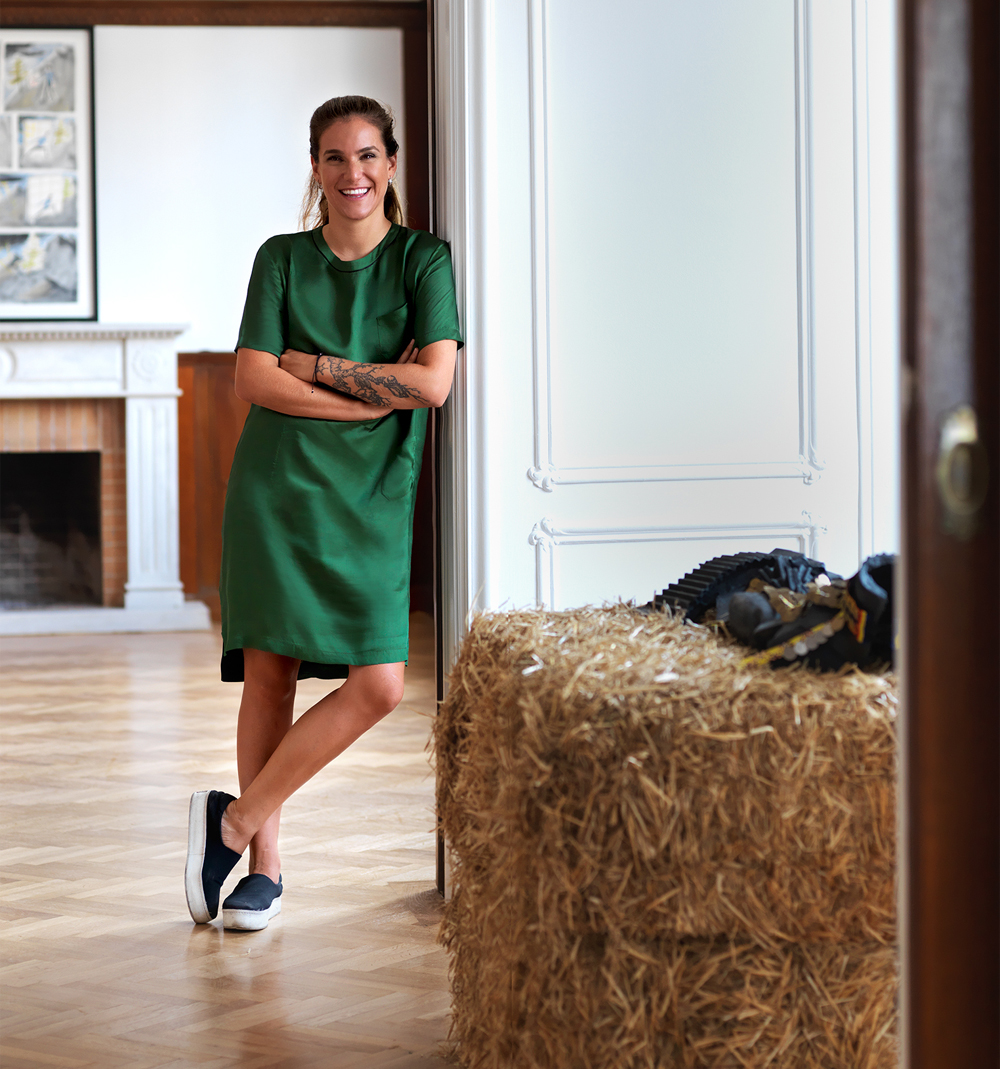 Art advisor and curator Artemis Baltoyanni opened in September 2019 her own exhibition space The Intermission with a new concept, just next to her close friend Sylvia Kouvali's Rodeo gallery, in the port of Piraeus, Athens, thus contributing to the creation of a market that attracts collectors and a hub for global artistic dialogue. With studies at Goldsmiths, London, and NYU, New York, and a resume that includes her work for American contemporary artist Elizabeth Peyton, for McCabe Fine Art advisory services, and her role as Director at the famous Upper-East-Side gallery Venus Over Manhattan of collector Adam Lindemann, she lives today between Athens and Los Angeles offering her precious insight to loyal clients and organizing new exciting collaborations with galleries from all over the world. The Intermission doesn't represent artists but invites them and their galleries to work together and present works of art for a certain increasingly international Athenian audience. The early 20th-century warehouse-based space comes as a melting pot between the established and the new. The Intermission organizes the whole production and initiates the dialogue. It's an unconventional, free-spirited model, and allows artists to participate and unleash their creativity. Critically acclaimed artists – emerging, established, and historical – belong to this promising agenda; her inaugural one was pioneering conceptual artist John Knight! Instead of competing with the galleries, Artemis includes them in her global Piraeus-based vision. With the help of technology, we had a very insightful discussion from across continents regarding the pandemic and her view of an ever-changing world.
In what positive and negative ways has the pandemic affected the art market, collectors, investors, prices, auctions, and all?
First of all, through my main professional role as an art advisor who is buying and building up collections for collectors, I can speak from the side of the collector. In that sense, and looking at the whole industry on the market side, we were definitely moving at a non-sustainable pace, with lots of traveling, too many art fairs and events. I think that many people would agree on this. Galleries included, they were already frustrated by this. COVID was certainly an aggressive disruption to that system. Yet, I'm enjoying working at a slower and more thoughtful pace. It's time to think about ideas and strategize in a different way. When it comes to the market, the collectors who are still active are buying in a more investment-conscious way, which usually happens during any crisis. The prices at auctions are still going crazy, so the things that are 'hard to find' are still hard to find. And, of course, other parts of the market are suffering. Still, what is important is that we support the artists and the parts of the ecosystem that are not favored by the market at the moment. In the art market, we have what we call "hot artists" who are coveted, have a "strong market," and high secondary prices. However, there are very important artists that do not have a secondary market. The market does not and should not be the determinant of quality. We have a responsibility to support them in any way we can.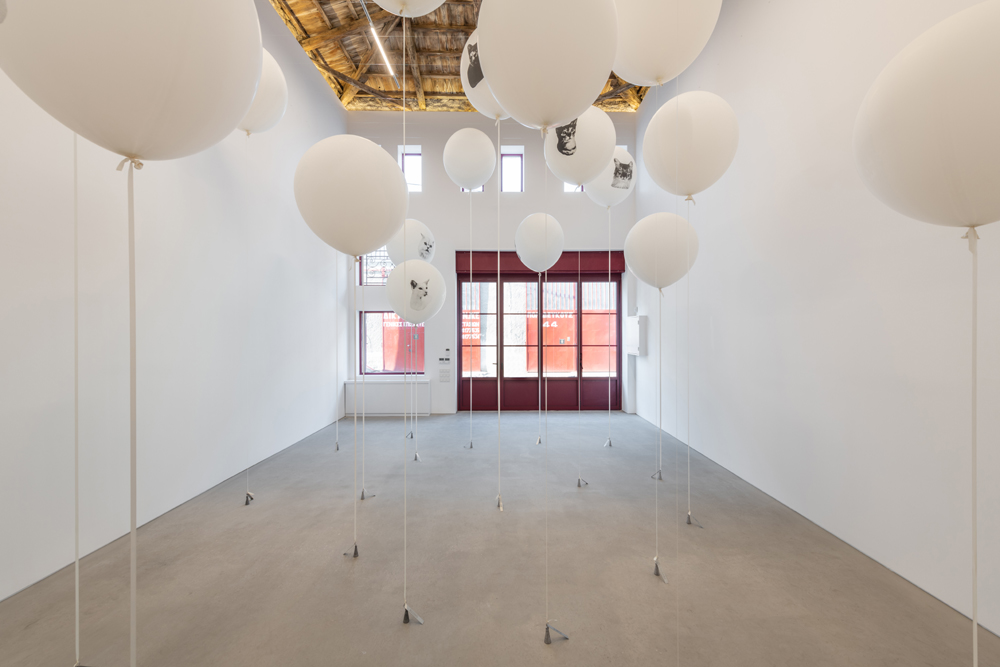 Has COVID-19 brought about new currents in the arts? How has creativity responded to adversity?
In terms of the professionals – the intermediaries – the galleries, the advisors, the museums, the trend is to create content and reach the audience digitally. They are trying to be creative about it, but there is so much content hitting the audience that it gets lost. The physical experience cannot be substituted, but then again, it seems it won't be an option for a while.
I don't think artists are adapting their work to these circumstances. I would say that artists whose medium is already digital have an advantage because they are not translating their work into a digital experience; their actual work is digital. Right now, many locations have space restrictions. Some artists in lockdown areas, for example, cannot go to their studio, so they start working under new circumstances or personal limitations, and that, for sure, will have an impact on what they make, which can be studied case-by-case.
Which artists fit the moment the most, either through their work so far or through their current interpretation of the pandemic?
Actually, there is only one that came to my mind because I saw the show recently online, Josh Kline, an exhibition currently up at Astrup Fearnley Museum of Modern Art in Norway. It's kind of a comprehensive show of older works, including those from his "Unemployment" show at 47 Canal Gallery in 2016. He used back then the form and "language" of a virus as an analogy to the spread of unemployment. This takes a whole meaning at the moment… it seems so relevant.
Through "The Intermission," you are taking part in the revival of the artistic scene in Athens. Do you feel that COVID-19 puts an end or a significant burden on this promising trajectory?
It's not the end of it, but – and this also applies to every aspect of our lives – the art world as we knew it will never be the same. What is happening now with the virus is a huge, global incident. Of course, artists will keep on making art, but the way we relate to art will change. Besides those enjoying art by seeing it, learning, and reading about it, there are people who are curating it and buying it. There is a big social aspect to the art world, and if we have another year without art fairs, museum exhibitions, and big gatherings, this might be obliterated. Regarding the revival, in a way, I see that people are interested in building local relationships, so I don't think that Greece will be as hurt as the bigger cultural hubs. In the past months before I left Athens – I stayed there lately for the longest time since high school – I went on two trips, one in September and one in October. In September, I went on a 3-day trip to Berlin for the opening of Victor Man at Galerie Neu, and in October, I went on another 3-day trip to Brussels for the opening of Jill Mulleady at the Gladstone Gallery, and I had an amazing time. And it was a more constructive experience in those short trips – seeing galleries, reconnecting with the artists, having a couple of meetings, than in an art fair week that is packed with so many things. We have a lot of interest from people who want to do a show at The Intermission, moving towards more intimate settings, personal relationships, and a smaller scale of things.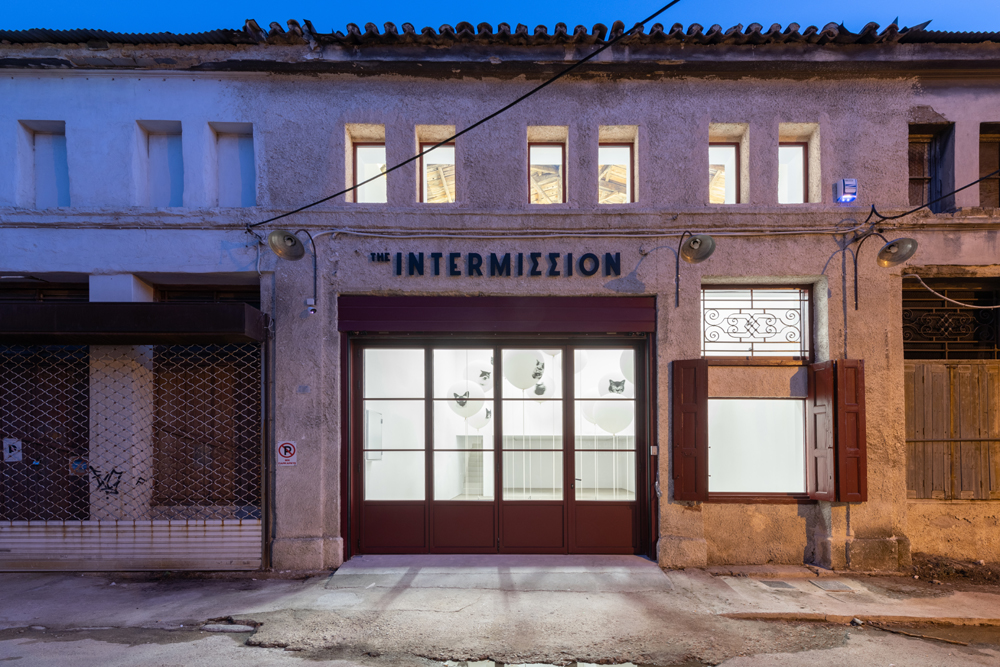 Would you like to explain the concept of The Intermission a little bit more?
Sure. Galleries usually have a roster of artists they represent and are responsible for, at least in the country they are based, and they are the only ones selling their work. We are not a representing gallery. The Intermission is actually an exhibition space where I choose and invite the artists – it's my program – along with their representing gallery; it's a collaboration. For example, speaking of what happened this year, we did our first show, which was John Knight, in collaboration with Galerie Neu. That was my model initially, then COVID happened, and I realized that it is important to stay open and be adaptable. Adaptability is key right now. I wouldn't have any shows for the whole year if I insisted on my collaboration model. So I spoke with Zoë Paul, who currently has no representing gallery and whose work I've followed for some years, and we decided to do a show together. Nicos Baikas that will hopefully be opening in January, is also an artist without a representing gallery. After that, it seems, we will resume the initial plan of collaborations.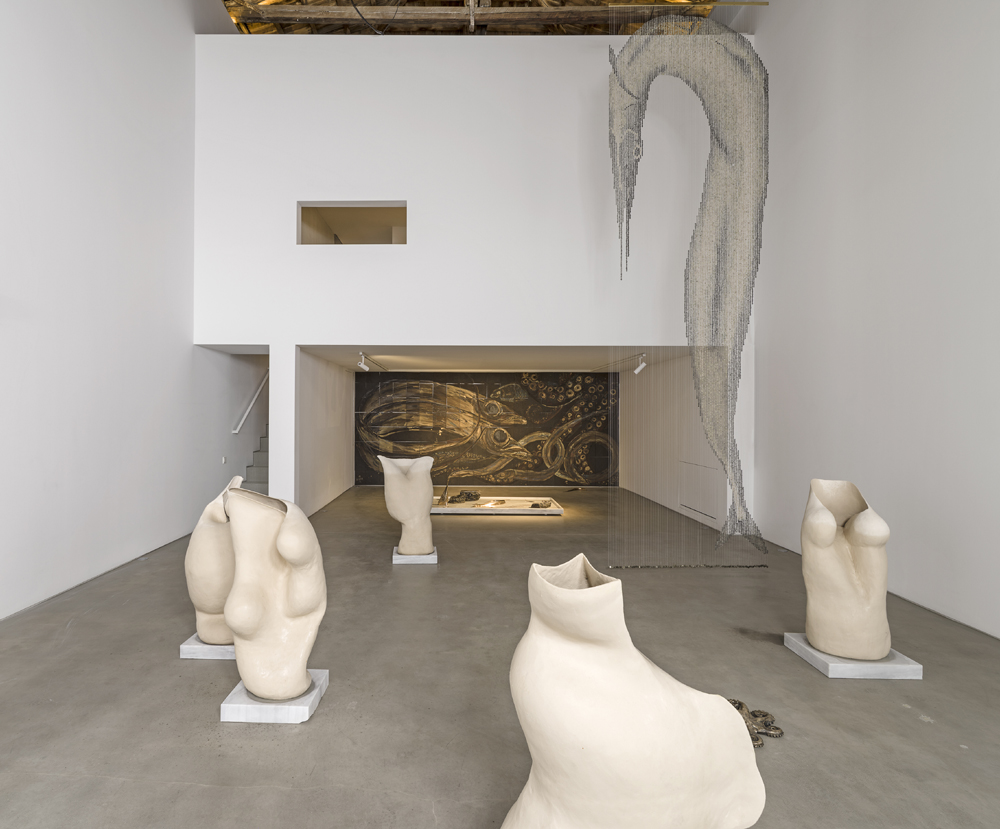 What made you open The Intermission in Athens?
I've been many years abroad – actually, for all my adult life – so I wanted to maintain a relationship with Greece. As an advisor, you don't get to work directly with artists so much because you are operating on the collector's side, and for me working with artists is the most fun, so it was a project of love. I don't feel the pressure to deliver anything. To a great extent, I want to show artists that haven't shown their work in Greece, in Athens, in Piraeus; mostly to give Greeks the opportunity to see it. With the Contemporary Art Museum and the situation that it is, and galleries in Greece having had to face very difficult circumstances with the crisis, it felt for me right.
I remember as a child visiting the Dakis Joannou collection at DESTE and being blown away. I'd never seen anything like it. These are educational experiences. I have a long-standing relationship with Athens; I always come back, spend time there, have friends and family there. Sylvia Kouvali, a very good friend of mine, first opened the Rodeo Gallery in Piraeus. Then, it just hit me one day that I want to do this thing. I thought about it on December 24th, and a couple of months later, I signed the papers. It was spontaneous; it just came to me; I had the name ready, everything. I knew the way I wanted it to be, and I'm very happy I did it. Obviously, it's a one-year-old gallery; in 2019, it did just one show, and in 2020 another one, but I had a good time, and I have exciting dreams.
As an art dealer, can you explain how the art world and market evaluate established and upcoming artists? Which parameters help an artist stand out from the rest, get art insiders' attention, and become successful? Does marketing and connections/friendships play a considerable role?
This is a very complicated question; it can take hours to explain! First of all, the art market is not one unifying thing. There are different pockets within it. The factors that play a role in setting a price are the longevity of the career, the representing gallery, museum shows, demand & supply, market popularity… This is the simple answer to that question. To stand out, an artist needs to do good work, to work hard, and have luck. Connections can facilitate everything you do in life, but connections alone are not going to do anything. I know some terrible artists who are the most connected people in the world, and they might have a market of friends buying their work and supporting them at a price level that would not normally be supported, but they are never going to have curatorial recognition, never going to be in a museum. It depends on what does it really mean to be successful and how one perceives success. There are also artists who are super recognized among artists and curatorially and have no market because their work is just too "difficult." I always try to tell my clients that the market does not represent quality. The market reflects popular opinion. Market and quality might overlap, but market is a different thing. After years of studying, being in the art world, talking to other artists, and building my knowledge and intuition around it, it's all about an intuitive understanding of what I think is good, important, and will remain important. Because the advisor works from the side of the collector, I need to adapt my perception to their personal taste. I'm building a collection not for myself but for other people. So we try to find the middle ground between what they like and what I think is good. At the end of the day, this is, to a certain extent, subjective. History will show if I'm right; if there is a "right" or "wrong" at all. I guess they are coming to me because they want my opinion, which is a mix of knowledge, experience, and intuition.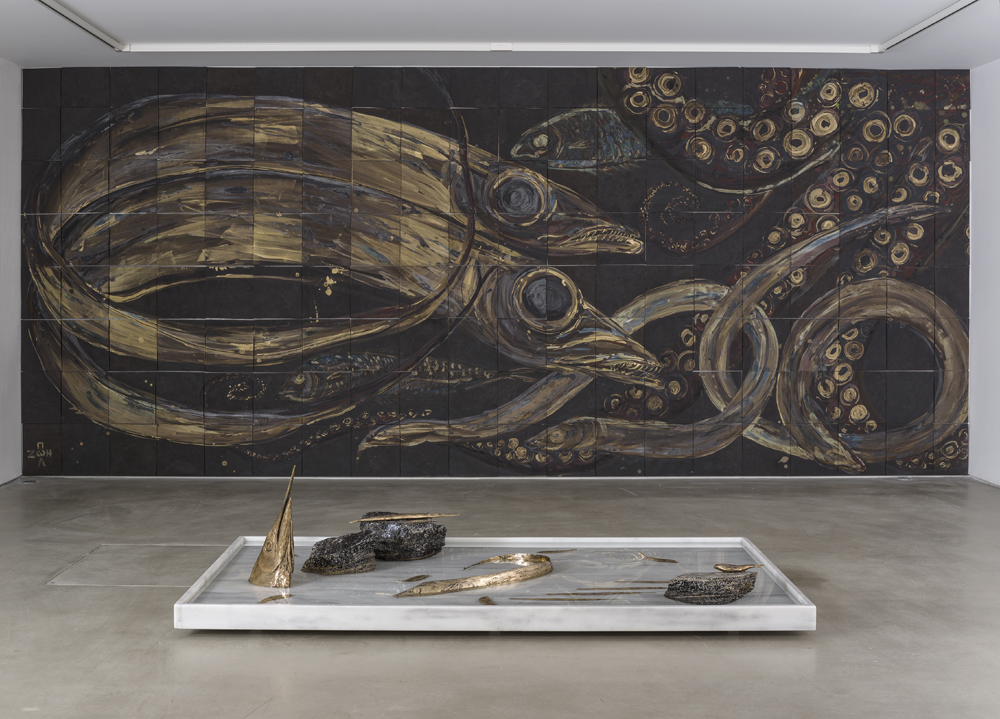 Has the world changed so fast that art faces the risk of not being appreciated as such anymore? Is it getting too commercial in some aspects? Are more and more people investing in art as a commodity and an asset with great returns, without any personal or emotional attachment to the actual works they are buying?
Indeed, the investment aspect is growing disproportionately. Yet the real art-lover, the 'romantic collector,' has always been a minority, but they are there. Some of the most passionate collectors have a very small budget; they buy in a very focused and selective way and are eager to support the artists. It's beautiful when you come across something like that.
From my professional side, focusing on investment collections is the least exciting. The majority of people working in the market know what's going to make money. Look at the auctions; you see the same artists again and again. It's all about numbers, accessibility, and connections; I do it, but it's not my favorite. Most of my clients are interested in a mix, with some part of the collection I'm building for them being more experimental and some part being a bit more investment-oriented. I also have clients that are not interested at all in investment.
People within the art world are usually very intuitive, insightful, resourceful, and discerning. They are astute readers of the times. What does your intuition say about the potential of what's going on right now? Are you hopeful?
I try to focus on the positive and not on what is beyond my control. It's devastating for many businesses, for people who have worked hard all these years to be where they are. It's a rough time for very many people, but I just try to remain optimistic in the sense that people are resilient, things change – that's the nature of life – and we need to stay on our feet and be ready to adapt to the new circumstances. We need to reevaluate what's necessary. I don't think we needed so many events and so much traveling.
Which elements from your admirable international experience are still helping you carve out your strategy as a consultant, and what's your vision for the future? How will you maintain the dialogue, and which ideas would you like to implement?
I've worked in the States for almost all my life, so I picked up some of the American dedication to work. I learned a lot about client relationships, and some about building brands. I'm kind of a free spirit as a person, so I tend not to operate very well under strict rules, but I can be quite adaptable, spontaneous, and open-minded. I guess these are attributes that can be useful in these very fluid moments of the pandemic. My strategy, if you can call it that, is to keep learning, keep expanding, stay focused on quality, and think in a holistic way.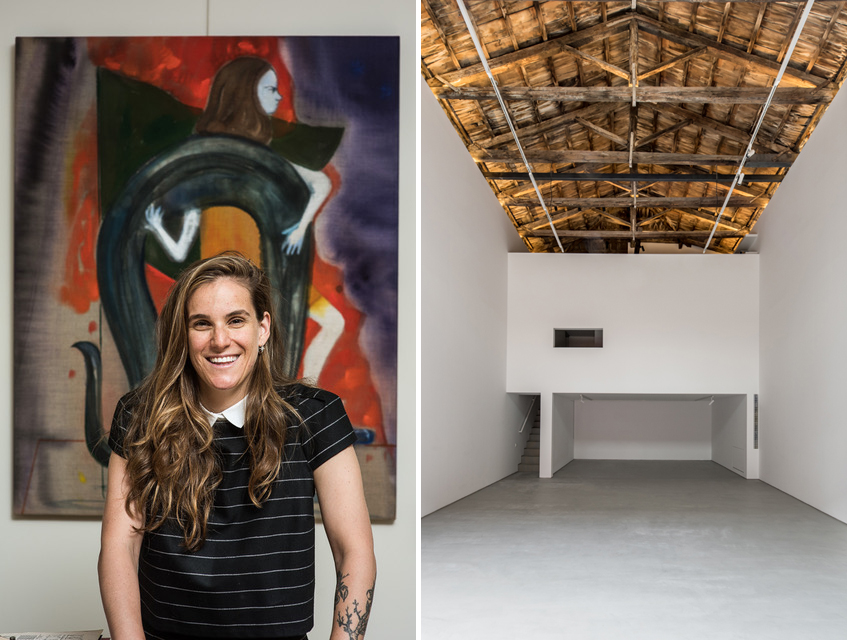 And you are trying to open a dialogue – based on what you did in Greece. You want to make people communicate and help each other, right?
That is very important to me. With The Intermission, our goal is to do art shows, but we have also done other things in the space. We've had musicians perform there, we've had healing sessions there, so it's all about finding different ways to connect with people. That was done in an unofficial way for a small group of friends and 'friends of friends' with different types of knowledge to connect and share their interests with each other.