First-Class Residential and Hospitality Interior Designers in Greece
Greeks might not have a long heritage in interior design, yet early signs can be traced back to the Minoan palaces in Crete, Greece, that date as early as 2,000 BC. On this island, partially restored interiors of the Palace in Knossos reveal opulent decoration, including remnants of spectacular nature-inspired frescoes on the walls, reliefs, marble baths, fireplaces, precious metal elements, furniture made of terracotta, and objects crafted from volcanic glass. The palace is also known for its sophisticated sanitary system. Contrary to pieces of furniture found intact in Ancient Egyptian sites due to a dry climate, Ancient Greek furniture survives only through pottery scenes, art depictions, and literary references such as in Homer's epic Odyssey (9th-8th century BC.). There is a mention of a chair inlaid with ivory and silver and a bed/couch called "kline" with a rectangular frame and leather details. During the classical age in Athens (5th century BC.), furniture is still influenced by the Egyptian style with some differences related to the iconic architecture Greeks came up with; the linear qualities of the Doric order as epitomized in the Parthenon (447-432 BC.) by architects Ictinus and Callicrates. This temple's overall decoration and detailing were supervised by Greek sculptor, painter, and architect Pheidias, the project's creative mastermind. It seems that chairs with column-shaped legs were the Greek version of the animal-shaped ones found in Egypt. Greeks also conceived a chair form called "klismos" that had a back, instead of stools used by affluent Ancient Egyptians. 3D painted wall panels (friezes), majestic fluted columns, the Greek Key motif, high ceilings, and symmetry also became the characteristics of the neoclassic style in 18th and early 19th-century architecture and interiors adopted across the world.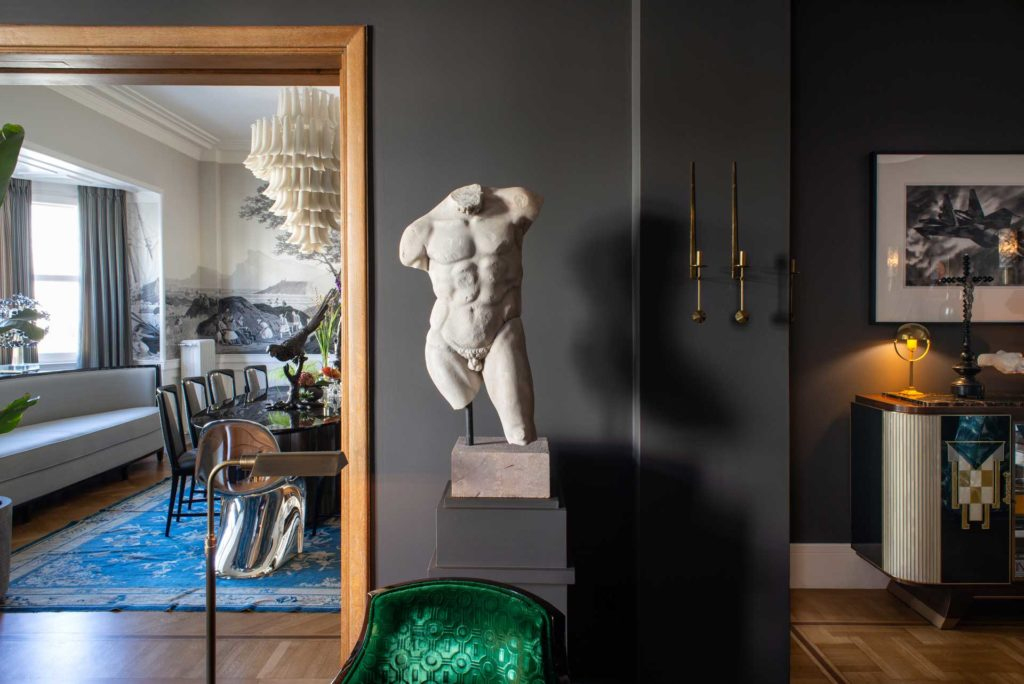 Greek Interior Design – Timeline & Local Styles
Minimalism, balance, and a harmonious relationship with the environment have always been dominant in Greek architecture and interiors. Variety of styles such as the white-washed cubic style in the Cycladic islands and the bare-stone-walled, wood-accented maximalist interiors in the mainland reflect a difference in landscapes as well as historical circumstances. Mainland Greece was profoundly affected by Byzantine art and, later, the oriental character of the Ottoman Empire. On top of it, several places also have aesthetic roots in the more playful and delicate Venetian tradition (Ionian islands, for example). Interior design aficionados and experts are always fascinated by the variety of Greek styles, as evidenced in furniture, folk art, and local crafts, including weaving and embroidery. Having said that, many modern-era designers were faithfully following international trends during the 20th century, losing parts of their originality. The first interior design magazine was published in Greece as late as 1964, while in the 60s and the 70s, the first students of Interior Design in Greece came from the private school of famous architect Constantinos A. Doxiadis and that one of artist George Vakalo and poet/art critic Eleni Vakalo. Today, as professionals of Interior Design trained in the latest tech-enhanced techniques rediscover the uniqueness of the Greek heritage, creativity blooms again, and we are already seeing wonderful examples of it in the works of multi-awarded and globally published Greek interior designers.
The Greek Interior Design Experience Today
Small-production and limited-edition items like those created by the late Minas and his descendants draw from the Cycladic tradition and other historical styles. Some of them are masterpieces that take months or years to be completed. If you crave luxury, exquisite things do happen here. If you plan to design a home, hotel, or other business in Greece, you are lucky enough to work with incredibly talented designers, benefit from a wide range of local references, and make value-for-money choices. Compared to original, high-end products (furniture, lighting, etc.) and services available in other design-savvy capitals of the world, those made in Greece often come at lower price points in the same quality level. Greek designers educated in Europe and the US are making important progress in the realm of innovation and aesthetics. Plus, Greek manufacturers count on longtime tradition and authentic style in carpentry, pottery, masonry, blacksmithing, and other crafts. They also have direct access to some luxurious natural resources such as marble and stone types from certain islands that have been used and praised since antiquity.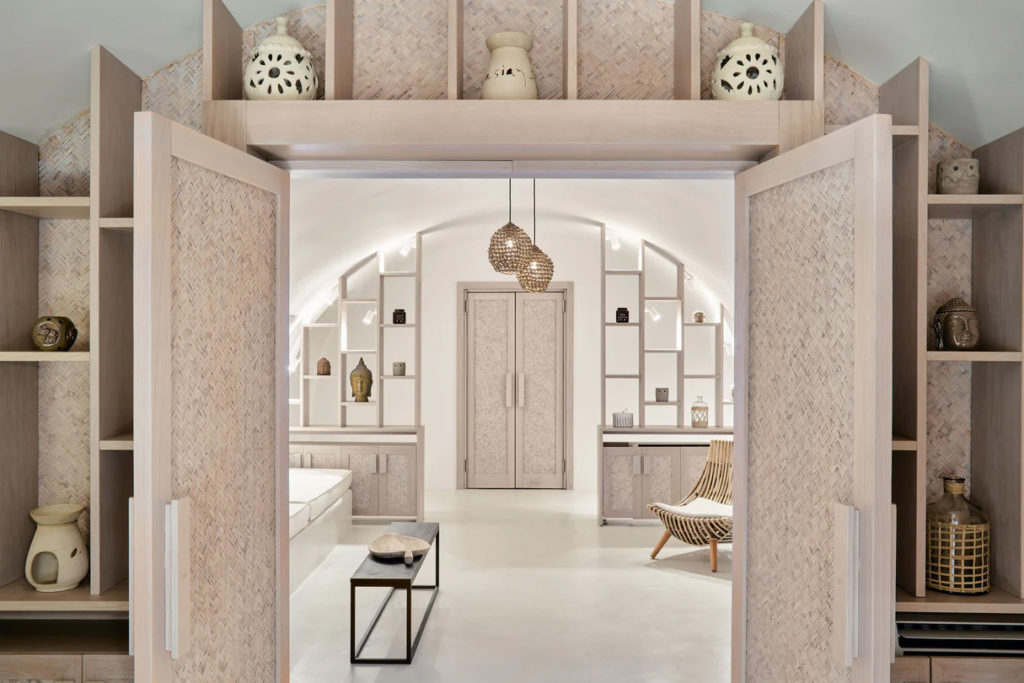 Greek Interior Designers and Other Design Specialists
Many of the architecture practices we presented in our previous article offer incredible interior design services to those wishing to build a home or a business in Greece. They often collaborate with independent interior design and concept studios, which are mostly the scope of this article. Still, we are also presenting here architecture or multi-disciplinary studios, consultants, and concept design firms that have a critical contribution to interior design. Check our List: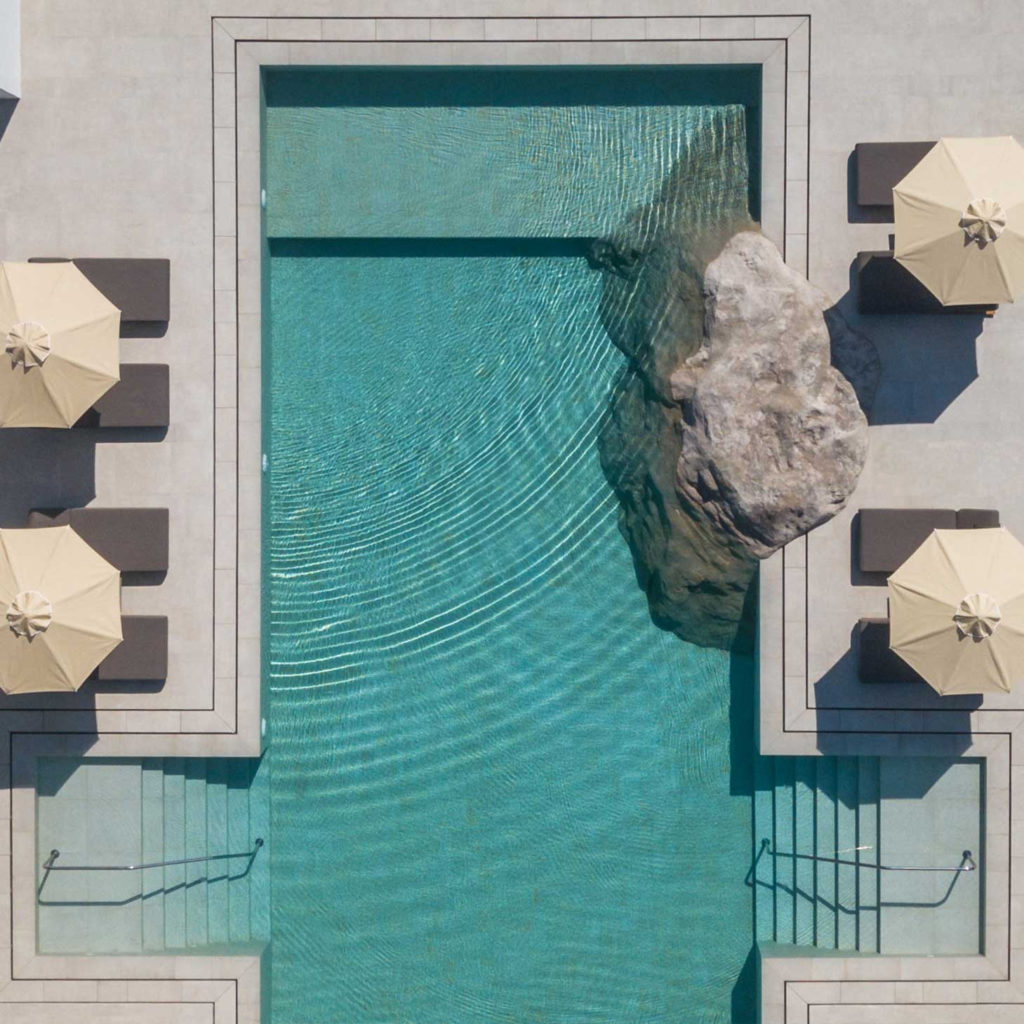 Interior Design Laboratorium. This boutique interior design firm founded by Stamos Hondrodimos in 2009 is known for an array of high-profile elegant hospitality projects as well as private residence interiors and other concepts. Based in Athens, a dream team of interior architects, architect engineers, lighting, graphic designers, and other creative partners come up with unique ideas according to the client's profile, the space, and the building in each project. Their vision comes down to balance, sophisticated simplicity, character, and finesse. A quiet form of luxury is articulated via flawless functional design and excellent quality of materials. The approach is holistic materialized through religious attention to the details. Natural materials are integrated with the surrounding landscape, while tradition and authenticity are always essential considerations in the process. Among their notable high-end projects, you will find Mystique hotel in Santorini, Parilio hotel in Paros, Enigma Suites in Santorini, Istoria hotel in Santorini, and several incredible Mediterranean-style summer houses.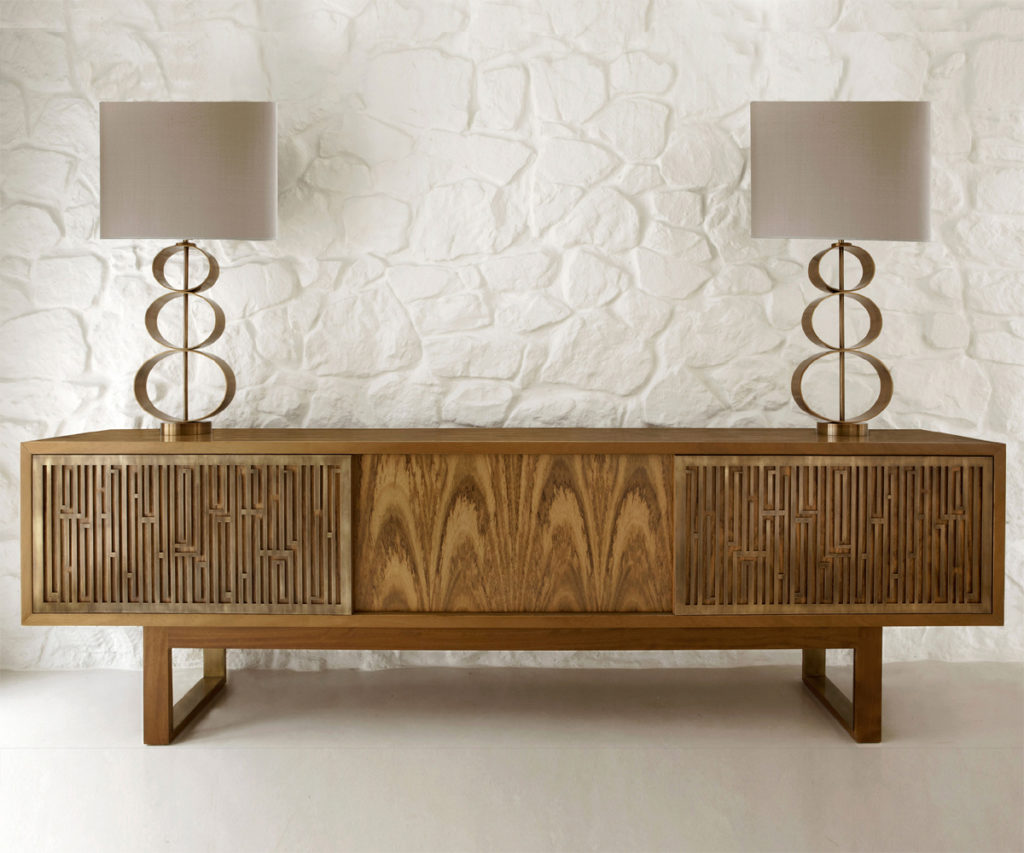 Anaktae. Since 2009, industrial designer Dianna Karvounis and architect Vivian Philippa have channeled their shared passion for Greek antiquity's sublime artistry and timeless aesthetics into creative projects with a distinctive perfectionist flair. Initially called "Two is a Company," their successful Athens-based business got rebranded in 2018 into "Anaktae," which translated from the ancient Greek word "anaktor" as "palace" plus the "ae" suffix applied to female first-person plural in the same classical language. In Minoan and Mycenaean Greece – at the peak of ancient Greek civilization – the anaktor was much more than a royal residence: it was the heart of civic and cultural life, where the most skillful artists and artisans lived and worked alongside the ruling elite forming creative powerhouses. Inspired by this concept, the two women lead a team of design connoisseurs linking the past to the present, coming up with luxurious modern classics. Heritage shapes, archaic symbols, and geometry are conceptualized to reiterate the perennial quality of these patterns as experienced in interiors and product design, including furniture and lighting. Based in Greece, they work with international property developers, homeowners, retailers, hoteliers, architects, decorators, cultural foundations, museums, and galleries. Their specialty lies in bespoke solutions and one-of-a-kind hand-made objects coming into life through collaborations with the most skilled Greek craftsmen and finest materials suppliers. All designs are characterized by abstraction, using natural materials such as bronze, marble, and wood. They navigate the vast range of styles between Greek classicism, art deco, mid-century modernism, and contemporary minimalism with exceptional finesse. Check representative examples of their work in the Atrium Apartments in London, the Presidential Suite at 5-star resort Daios Cove in Crete, and other high-end residences in Athens and the Greek islands.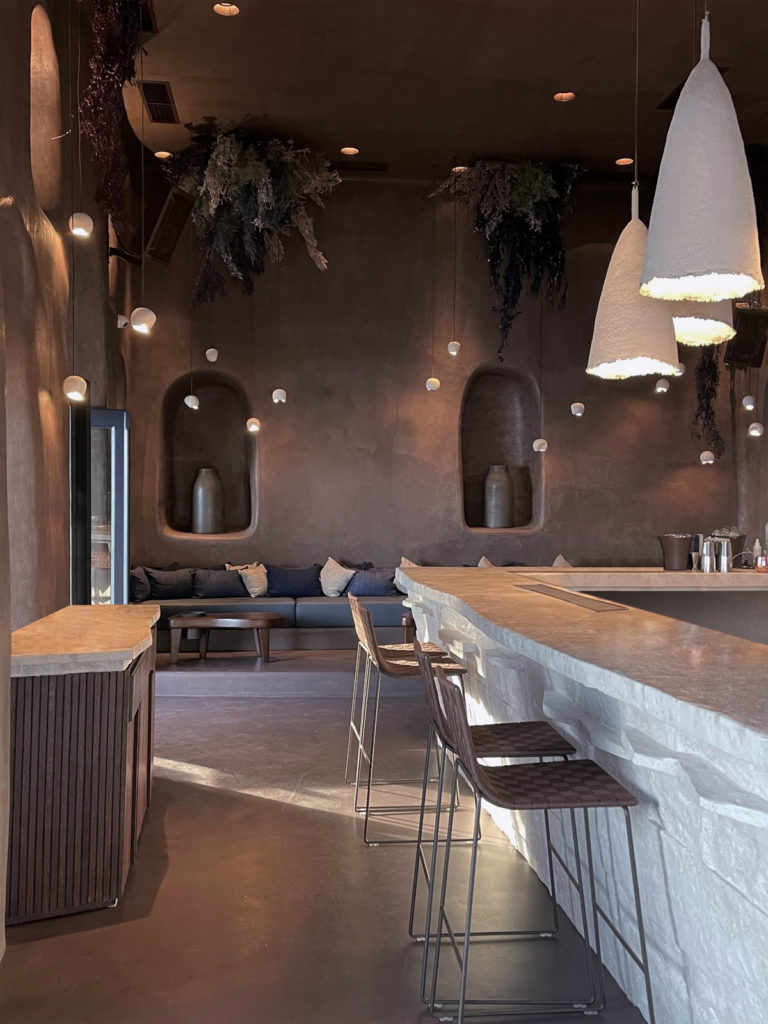 Stones and Walls. This Athens-based studio was founded in 2009 by Afroditi Bonatsou and Konstantinos Kounelis on the idea that design influences people's culture and has a positive impact on their lives. Over the last years, the studio undertook a variety of projects from restaurants and offices to residences and hotels, designing friendly environments of high aesthetic values and construction standards. Gradually, it expanded worldwide, managing projects in the UK, Dubai, and Egypt. Characterized by aesthetic pluralism, its portfolio includes spectacular hospitality projects such as Remezzo restaurant in Mykonos, Natu restaurant in Kifissia in Athens, Vedema resort in Santorini, and Ecali (private) Club in Athens.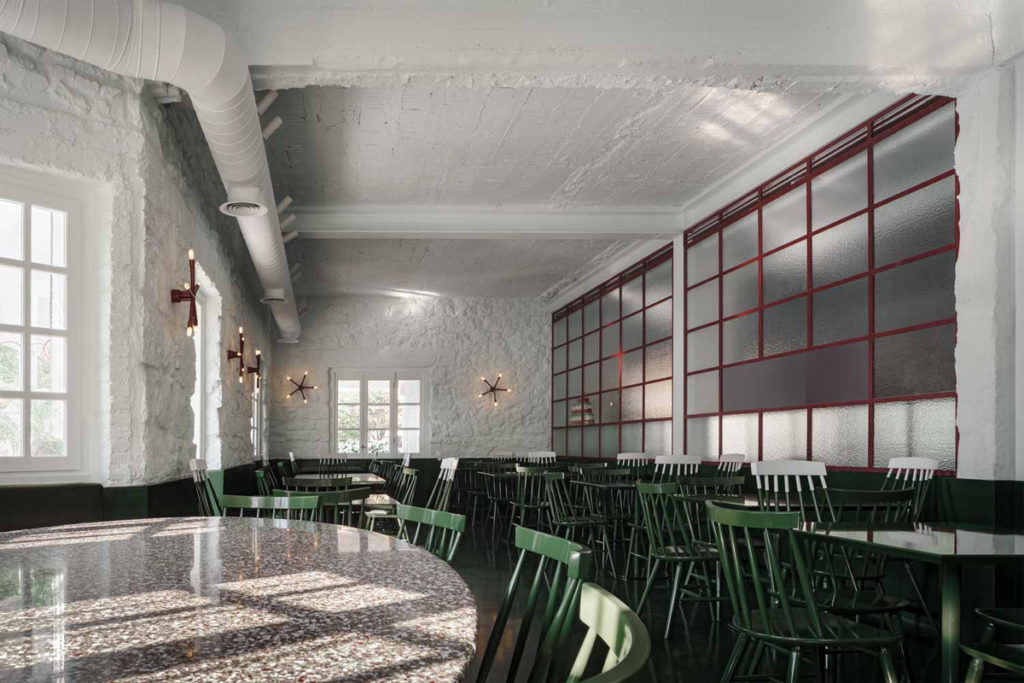 AKA. This Athens-based multidisciplinary design studio – also known as Apostolou Colakis Architects – is active in Greece and the UK, working across the fields of architecture, interior, exhibition, and furniture design. The team mixes local characteristics with signature clean lines for each new or existing space. Morphological clarity, functionality, craftsmanship, and meticulous sourcing of materials stand at the core of their high-end approach to design. Their affinity for urban styles of the early 20th century inspires their innovative solutions, constantly pushing the boundaries of creativity. Bespoke items, from doorknobs and banisters to coffee tables and lighting fixtures, are included in most of their projects. Check their WX line, Lyre chair, Tube line, and other elegant objects they have created. The private residences and offices they designed for are equally impressive to their hospitality spaces, such as Lollo's Atene and 48 Urban Garden restaurants in Athens, as well as their work for art exhibitions, museums, and cultural institutions.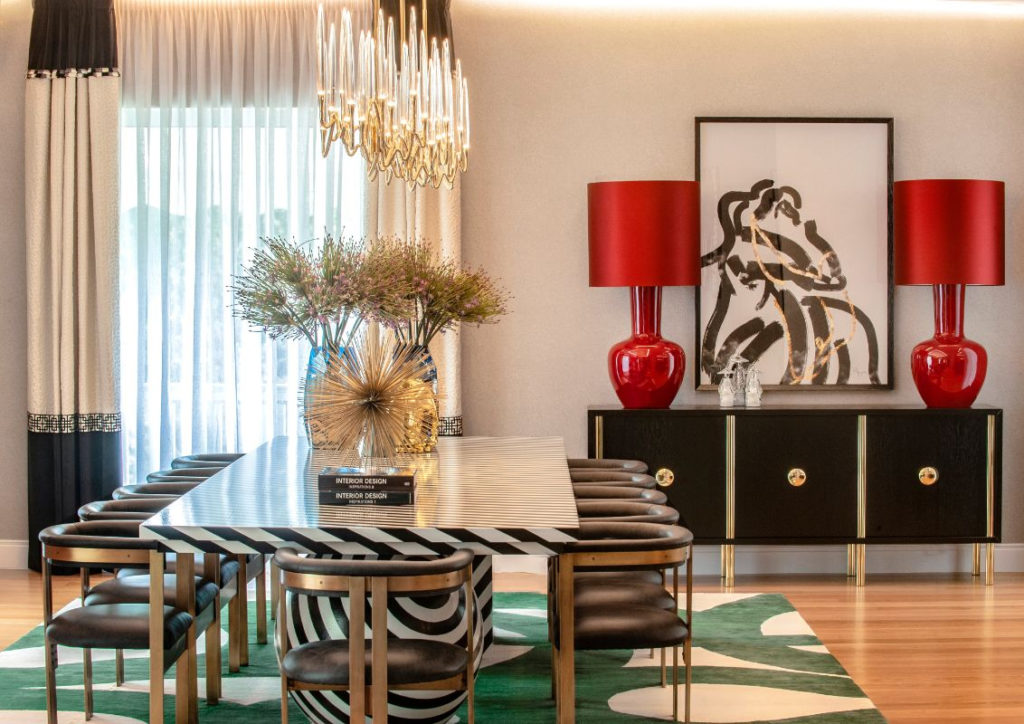 Sissy Feida Interiors. Already famous in Greece through her TV shows and appearances, this interior designer is well-established in Athens and London, while her international portfolio includes high-profile residential and commercial projects. She has even designed interiors for luxury homes in Florida, California, and Uruguay. Her recent project – a mansion in London that boasts unique Art Deco design and a jaw-dropping bespoke chandelier – was featured in prestigious publications such as Architectural Digest and The Evening Standard as the most expensive real estate in London for 2019-2020. Ultra-chic and opulent apartments in the new Atrium building on Park Road by the Regent's Canal in St John's Wood and interior design in other locations prove that her London portfolio is equally strong to her Greek one. Her mission is to allow her clients to dream big while keeping a balance that serves higher aesthetics, attention to detail, and investment craftsmanship. The spaces she creates have character and a glamorous flair in variations that range from understated to grandiose and regal. Sissy has also designed for restaurants and other hospitality businesses. She also expands on her own collection of signature lifestyle objects, including rugs, lighting, furniture, other decorative items, and custom-made options.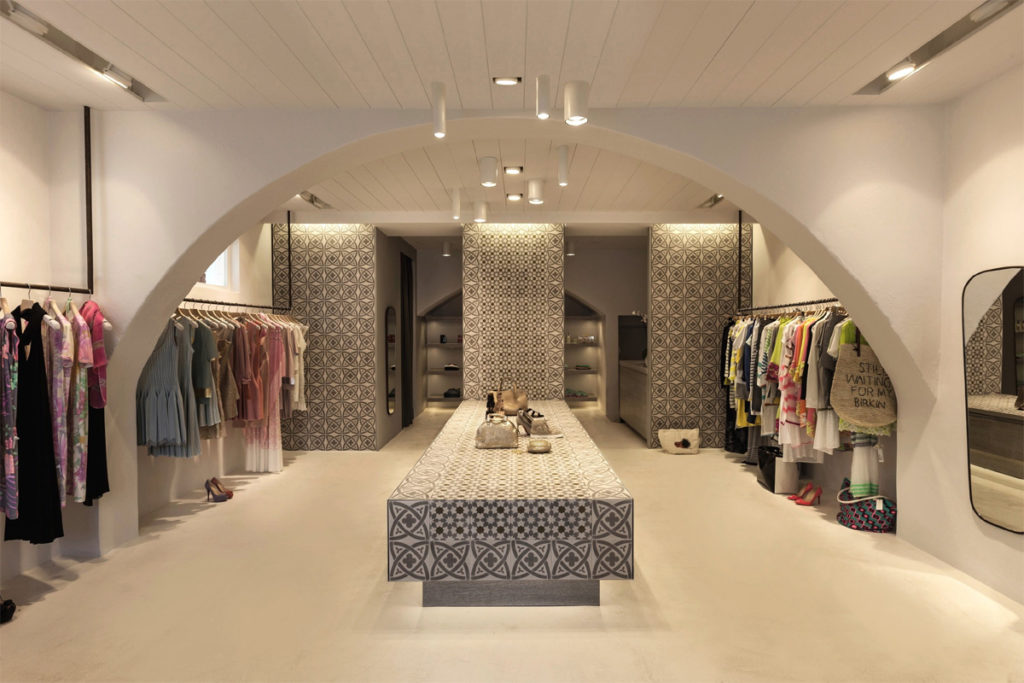 Marilyn Katsaris Interior Architecture. With an eye for quality and a superior sense of style, Marilyn Katsaris is an innovative Athens-based designer aiming at creating spaces that have a positive impact on her clients' lives. She firmly believes that great design, whether for private or commercial properties, begins with a comprehensive understanding of unique needs and expectations related to a variety of budgets, styles, timeframes, and other practical considerations. Marilyn holds a Bachelor of Architecture and a Bachelor of Fine Arts from Rhode Island School of Design. Following a successful collaboration with architect Costas Kondylis in New York, she returned to Athens to be part of the 2004 Olympic Games architectural team in partnership with the office of Santiago Calatrava. Soon after, she founded Marilyn Katsaris Interior Architecture. Her international portfolio includes hospitality, residential, and retail spaces such as the Enny di Monaco fashion boutiques in Athens and Mykonos, and outdoor landscaping for Mitsis Hotels in Kos island. She even undertakes yacht interior design and has completed projects in Greece, London, and New York.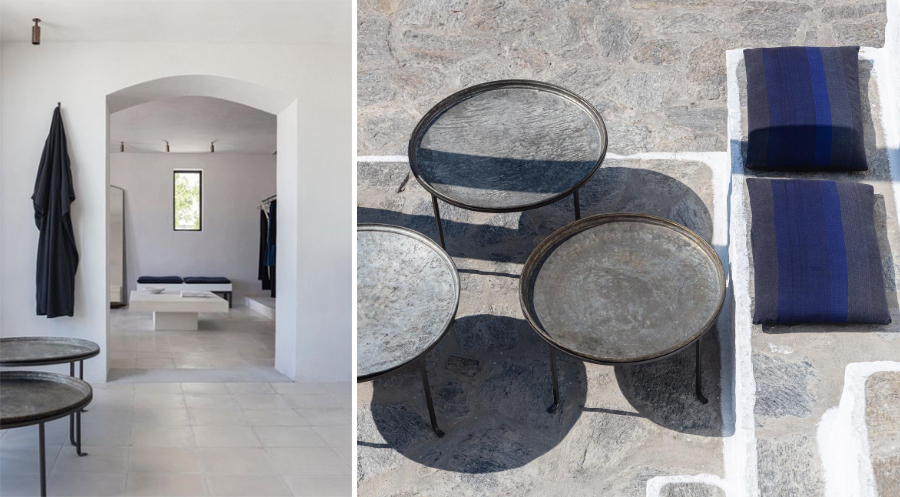 Studio PALE. This is an extremely well-versed and eclectic Athens-based design studio working across the fields of furniture design, interior design, and architecture. The spaces they create blend tradition to modernity in a minimalist way that stresses cultural and aesthetic continuity as experienced through local styles that appeal to an international audience. Our favorites from their portfolio include the Nōema Store in Mykonos, mansions in Patmos island, and villas in Antiparos island.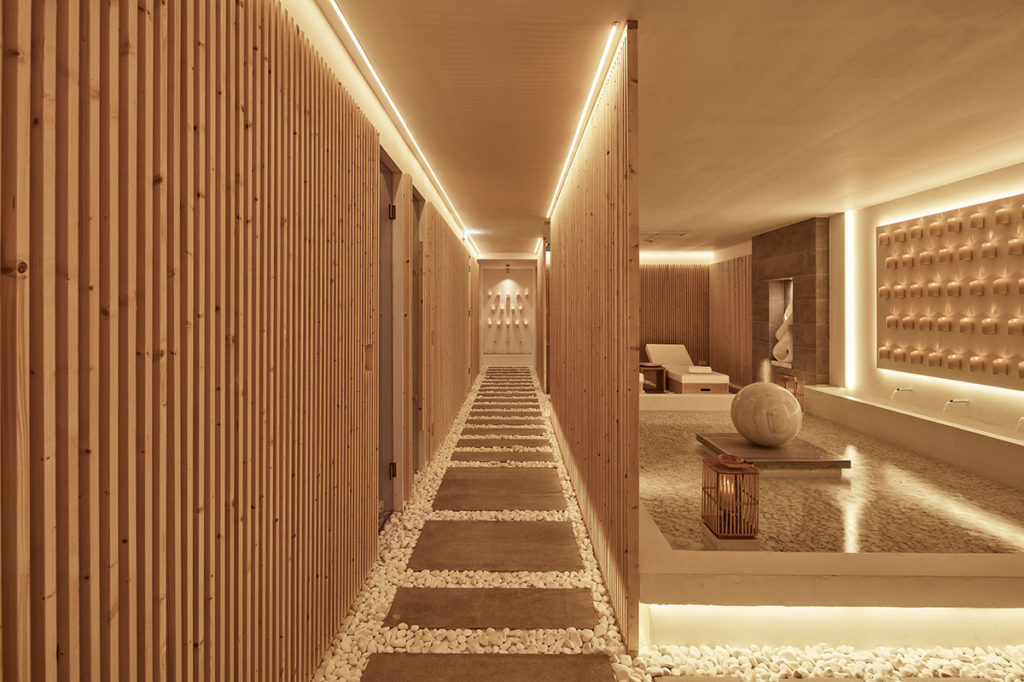 Angelos_Angelopoulos_Associates_Design+. This globally acclaimed Greek-born interior designer has been credited for some spectacular residential and interior design projects in a variety of styles that range from minimalism to maximalism, always through a holistic approach. He studied Stage and Costume Design and kicked his interior design career off in 1989, creating Andromeda, one of the first boutique hotels in Europe. In his first professional decade, he designed interiors for more than 120 hotels. Always an aesthete and high-end lifestyle connoisseur, he keeps on adding to his portfolio projects in Greece, Cyprus, Turkey, and the US. For his contribution, he has been repeatedly featured in prestigious international publications and annually included among other leading designers of the world in the Andrew Martin Interior Design Review. Cavo Tagoo hotel in Mykonos, Hytra and Spondi restaurants in Athens, and an array of private residences he designed for, redefined luxury through eclectic cultural references, bespoke art-inspired elements, and finest quality materials from exquisite sources.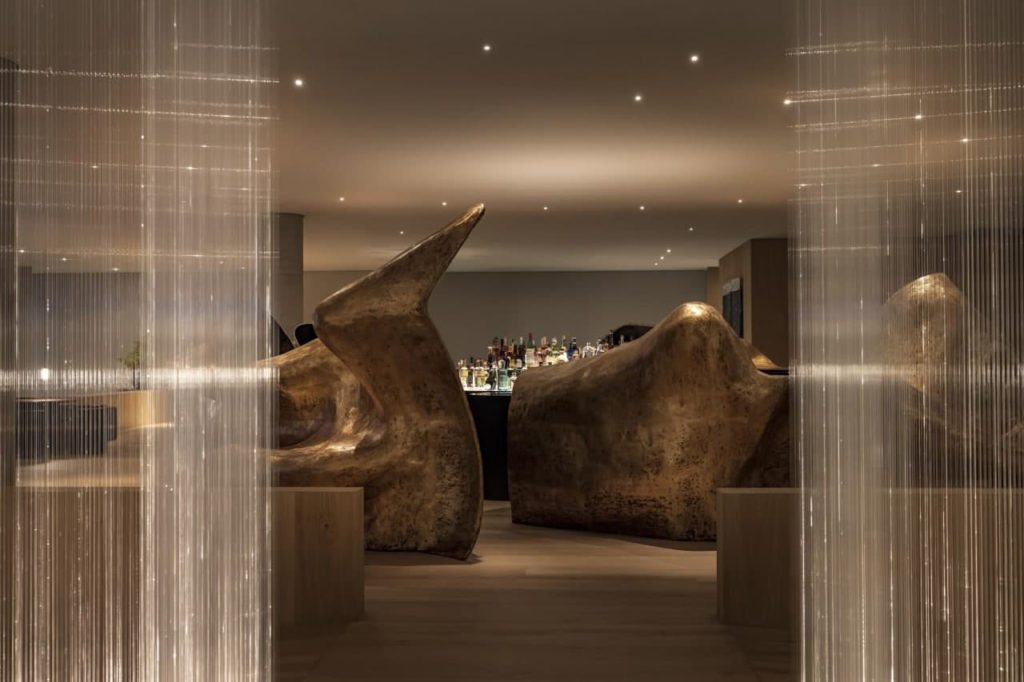 Eleftheria Deko & Associates. This acclaimed Lighting Design studio includes in its portfolio the lighting of the Acropolis and other major Athenian monuments, the Opening and Closing Ceremonies of the Olympic Games in Athens in 2004, Gagosian Gallery in Athens, the Stegi Onassis Foundation Cultural Center, Costa Navarino Resort in Peloponnese, and other luxury hotels, gourmet restaurants, private residences, and museums in Greece and worldwide. Since 2001, this company has been designing, studying, and realizing lighting of high aesthetic value for public and private spaces. The firm's main focus is to create lighting design strategies that provide every client, owner, company, or organization with innovative, unique solutions that deliver maximum visual impact, highlighting the architecture integrated with the surroundings while emphasizing energy savings and sustainability. Founder Eleftheria Deko is a lighting designer and Assistant Professor at the Theater Department of the School of Fine Arts of the Aristotle University of Thessaloniki, teaching Stage Lighting since 2005. As a multi-awarded, Emmy recipient professional, she has designed the lighting for more than 450 theatrical plays, opera, music, multimedia shows, dance performances, art installations, exhibitions, and numerous architectural lighting schemes. She has been a pioneer in Stage Lighting since 1990, when she moved from New York to her hometown Athens.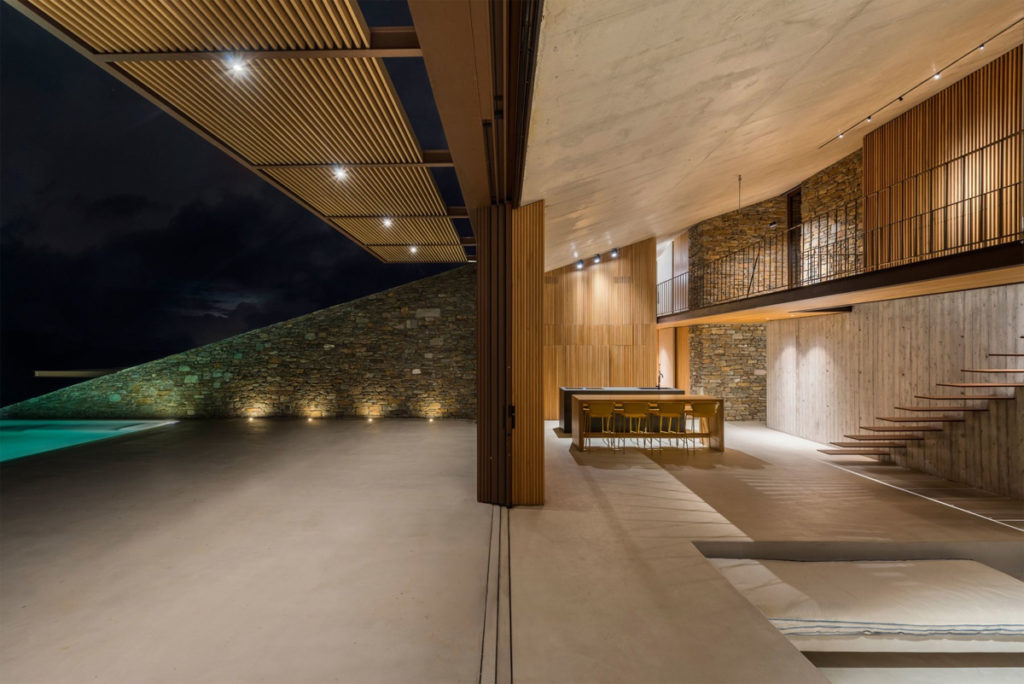 Nikos Adrianopoulos Architecture & Lighting Design. This might be an architecture practice, yet their signature element and strength in all their projects is lighting design, including the one they conceived for one of the most emblematic modern Greek landscape residences, the nCaved in Serifos. They have also designed for several villas in Mykonos, luxury hotels in the islands, and high-end retail spaces such as Imanoglou fine jewelry boutique in Athens and Ensayar fashion boutique in Glyfada, Athens Riviera.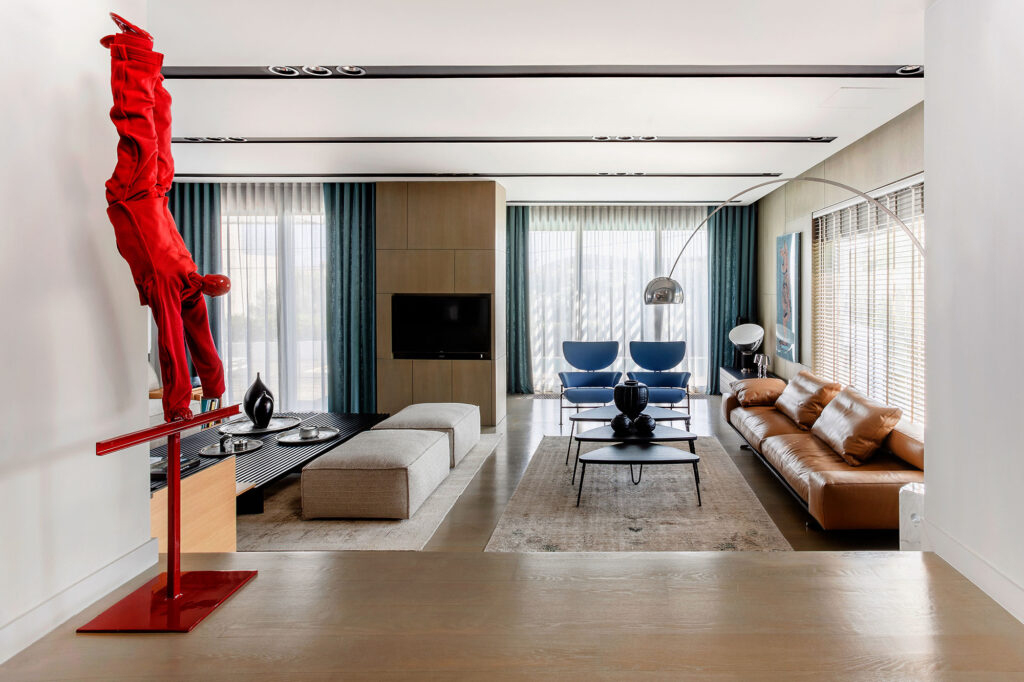 Stage Design Office. It is a well-established multi-disciplinary design studio with an extended interior design portfolio, including the Nikos Koulis fine jewelry boutiques in Athens and Mykonos, the Korres stores worldwide, Elies resort in Sifnos island, luxury private residences in Athens, and Dio Horia art galleries in Athens and Mykonos. It was founded in Athens in 1997 by Stavros Papagiannis and George Kyriazis. The in-house team of specialists often collaborates with other experts and studios to create modern, sophisticated spaces for an A-list clientele.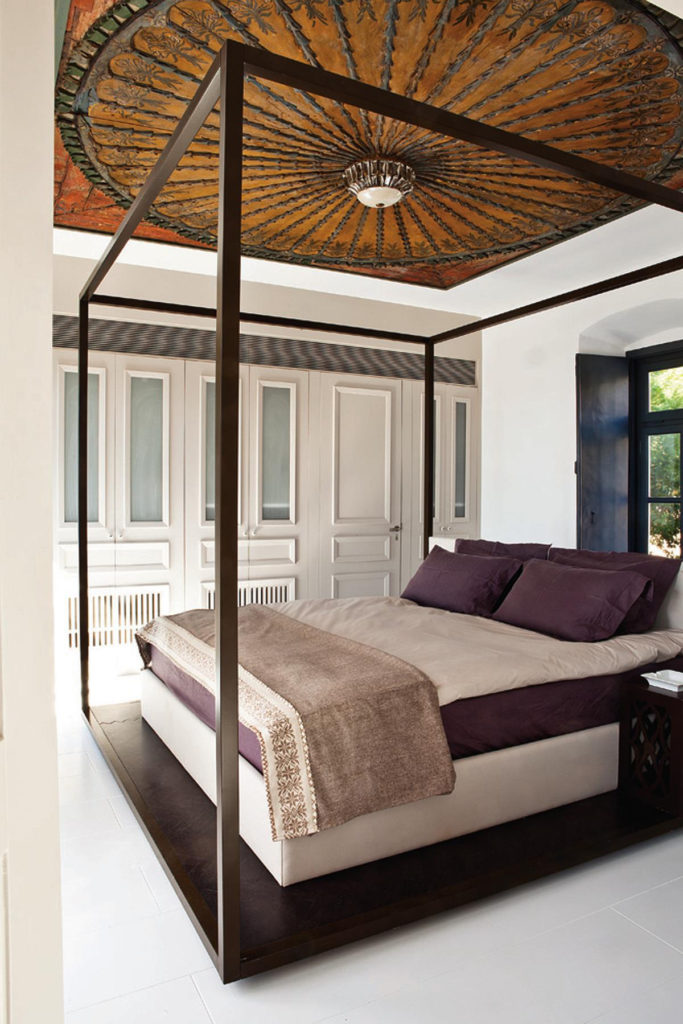 Tina Komninou Interiors. This boutique interior design studio is characterized by eclecticism and refined aesthetics. Interior designer Tina Komninou has worked in New York (Costas Kondylis & Partners) and London (John McAslan & Partners) before returning to her homeland in 2008 to establish her practice in Athens. She continues to work internationally on selected projects. Bespoke design solutions for private residences, high-end renovations, and versatility in terms of styles are her forte.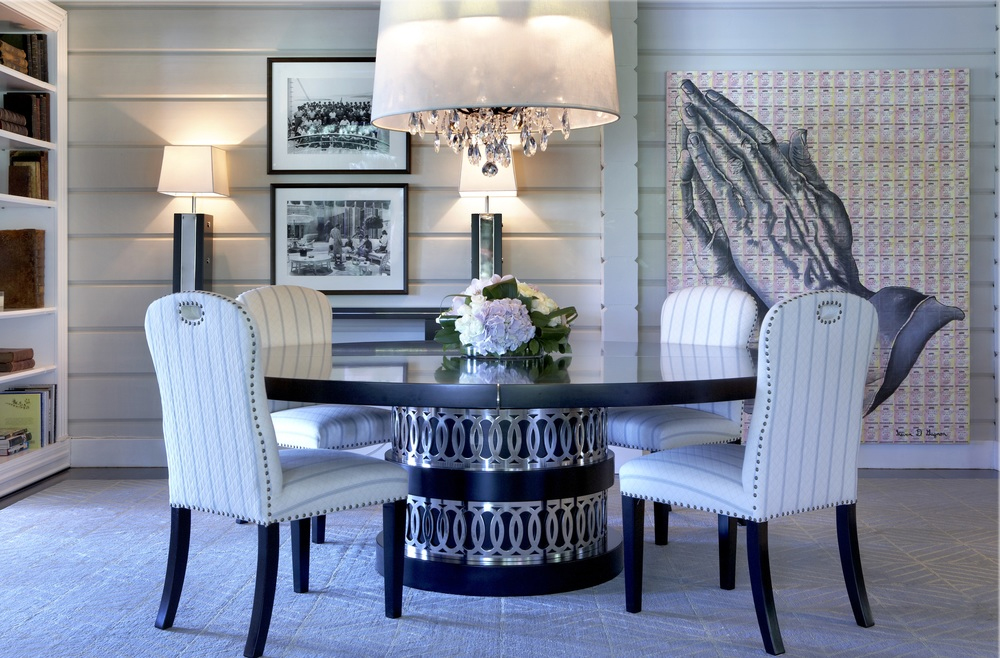 Joanna Marinopoulos. She might not be strictly based in Athens, yet this cosmopolitan citizen-of-the-world interior designer includes in her portfolio some ultra-elegant high-end projects in Greece and internationally. Her services apply to luxury residences, superyachts, and decorative object design. Design has been her passion since adolescence, and you can check elements of her excitement and know-how in the most coveted locations globally, from New York to Miami, Paris, and Mykonos. In terms of bespoke lighting design, her Spartan Glory Line consists of exceptional examples of her minimalist style crafted from finest quality marble. Unique coffee tables, dining tables, and consoles are also among her stylish creations. She entered the world of yacht interior design in the 90s, and, ever since, insiders and A-list clients keep her on their radar for special makeovers.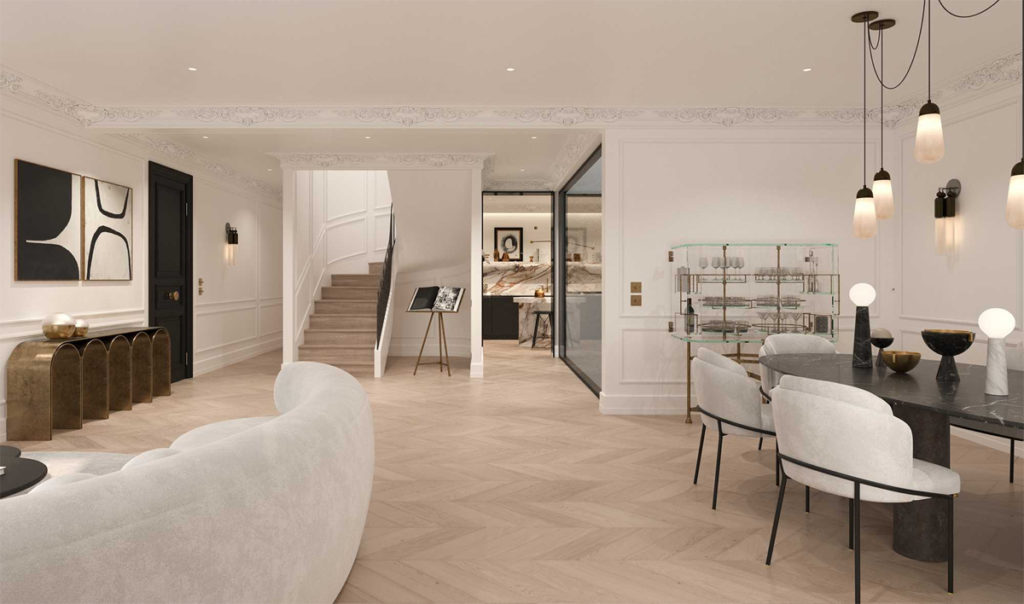 Maria Kardami Design Studio. This young and enthusiastic interior design professional has a great taste level and a long heritage coming from a family of civil engineers and an architect grandfather. She dreamed of working in a similar field since she was 6 and established her own business in Thessaloniki in 2014. She relocated to Athens in 2019 after studies, experience at prominent design companies, and collaborations with specialists. Her bespoke work for residences and commercial/hospitality spaces has been a breath of fresh air that takes classical elements in a new fascinating direction. Our favorite and most representative of her projects is Villa Sebastian in Mykonos, characterized by minimalism, tradition, and soft, soothing details in complete harmony with the environment.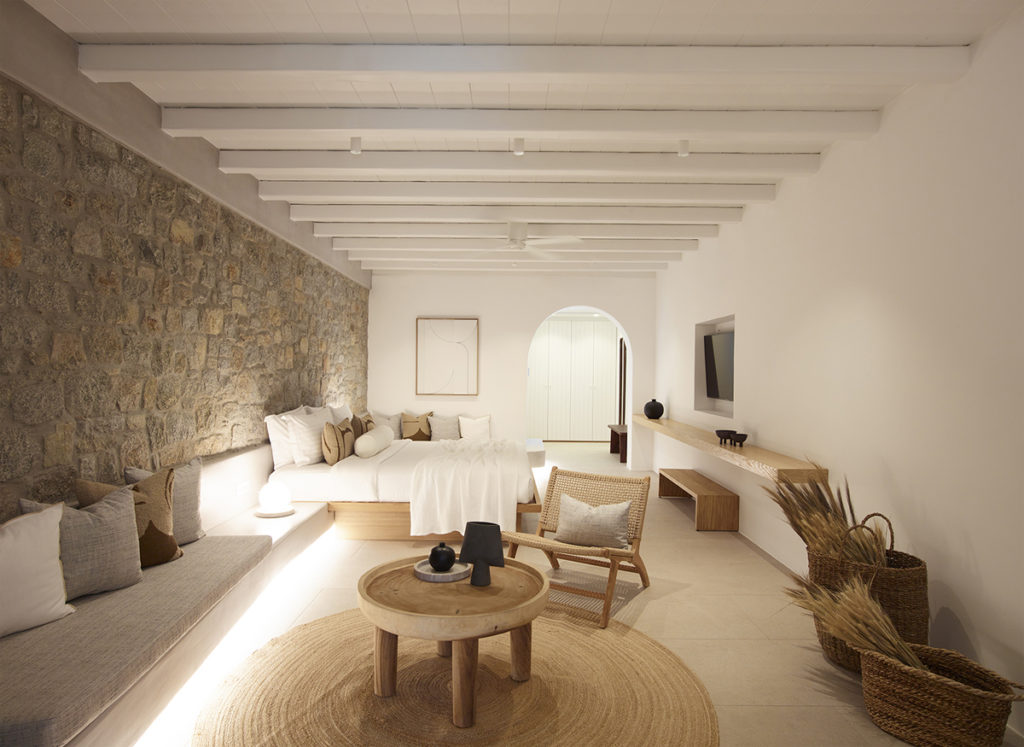 360cds. Founded by Architect and Designer Alexandros Tsikordanos in 2010, this Athens-based concept design studio focuses on creating spaces that reflect the client's personality in terms of aesthetics and functionality. Contemporary, minimalist interiors meet the characteristics of the location and the natural environment in a harmonious way. This studio is known for some incredibly elegant villas in Mykonos, Athens, and all over Greece. It often collaborates with architects, landscapers, graphic designers, and lighting specialists to deliver flawless, high-quality results.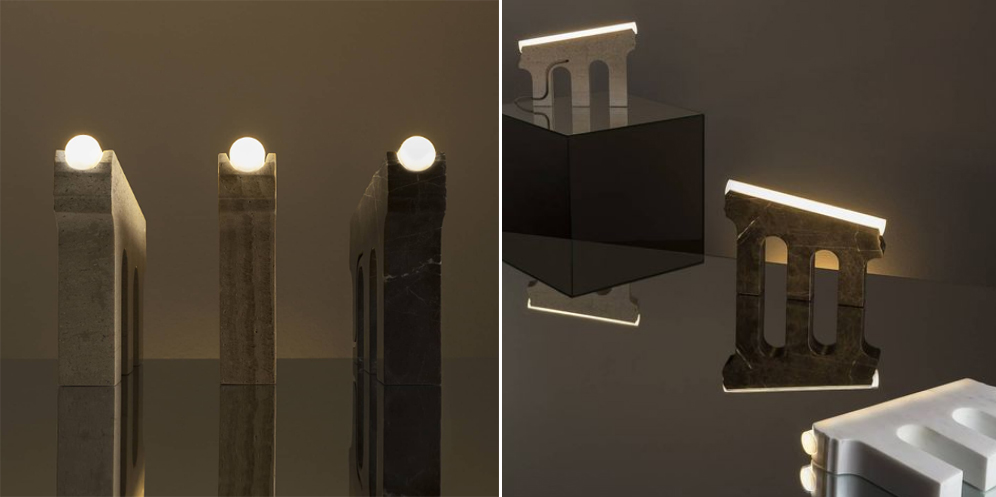 Hoi Kaloi. Designer Thanos Karampatsos founded this design studio during his residency at the Shigaraki Ceramic Cultural Park in Shiga, Japan, in 2018. As explained by the founder, it is a passionate design endeavor that counterbalances an unforced elegance against a hint of subversion while preserving intimacy and human connection. Karampatsos creates showstopping items for sophisticated, design-savvy interiors such as CNC-milled solid marble tabletop lamps, ceramics, and other decorative objects, some included in the GreeceIsForLovers collection, available to shop online on Adorno.design.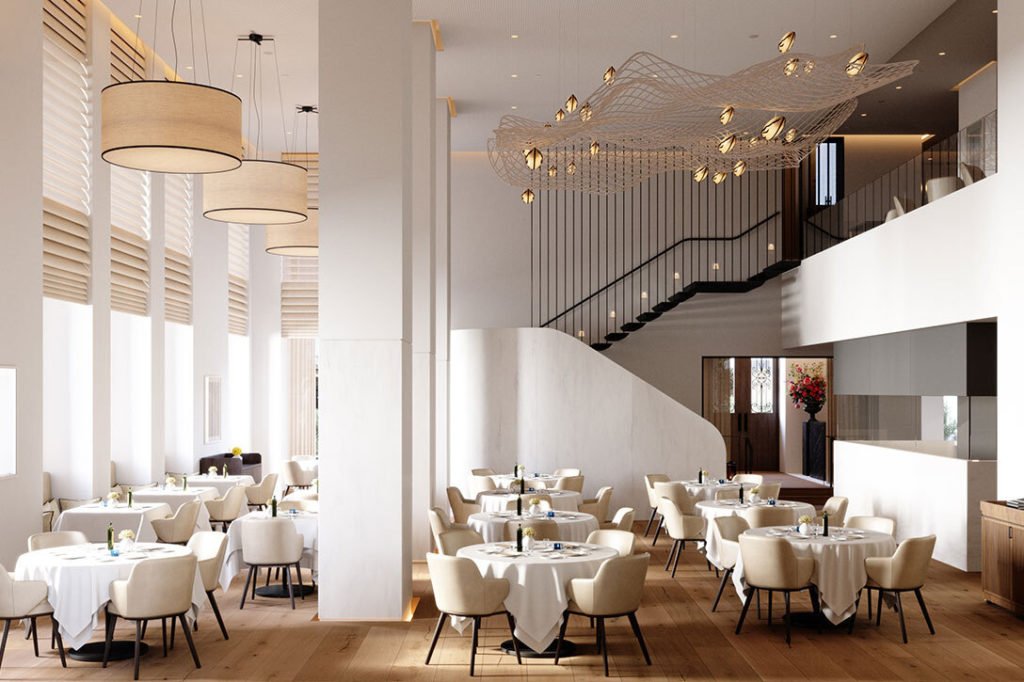 Box Interiors. For over a decade, this versatile interior design consulting company & showroom has offered a vast array of options to designers in Greece and abroad, meeting the highest standards of quality, craftsmanship, and beauty. It has delivered extremely stylish turnkey solutions to the hospitality industry, specializing in the niche market of boutique hotels. It has also contributed to residential design projects of superb aesthetics. Our favorites from their portfolio include their recent work for Milos restaurant in Athens, Kalesma hotel in Mykonos, and Academias of Athens hotel.
Utopia Hotel Design. This Athens-based architectural office provides high-end design services for hotels and villas, including renovations and upgrades of their spaces. A team of experienced architects, interior designers, lighting experts, and other creatives presents each client with a wide range of style options and cutting-edge solutions. They also specialize in pool/Jacuzzi and spa design. Among their elegant concepts, you will find Dome Resort and White Cave Suites in Santorini.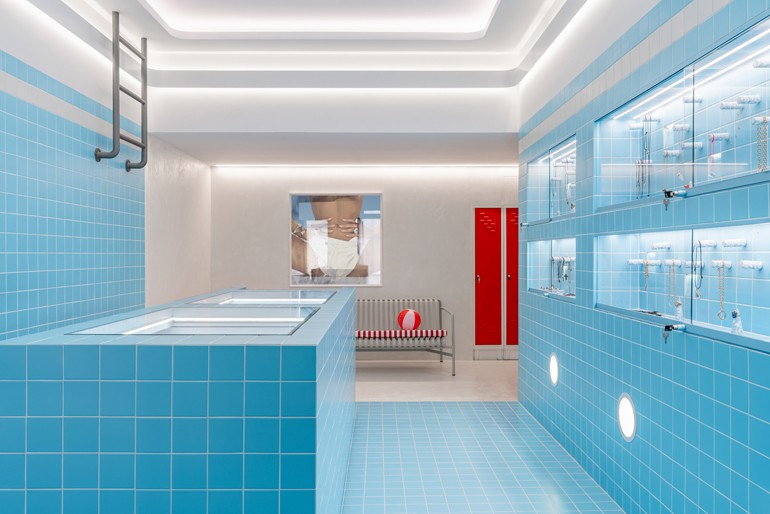 Saint of Athens. This highly conceptual, avant-garde Athens-based design studio covers all aspects of commercial design, from brand identity and visual vocabulary to architectural concept and interior design. Having as its motto "creativity & morality," it has been founded as a creative collective that brings together highly gifted professionals from various fields of visual communication. Together, they have curated, among other boundary-pushing communication projects, for interior design projects such as the Bebop x Joomla restaurant bar in Paros, the pool-like GAVELLO nel blu fine jewelry boutique in Mykonos, and the Royal Monkey restaurant in Kifissia, Athens. It is not an interior design studio per se, yet it conceptualized some of the spaces to serve a holistic branding approach.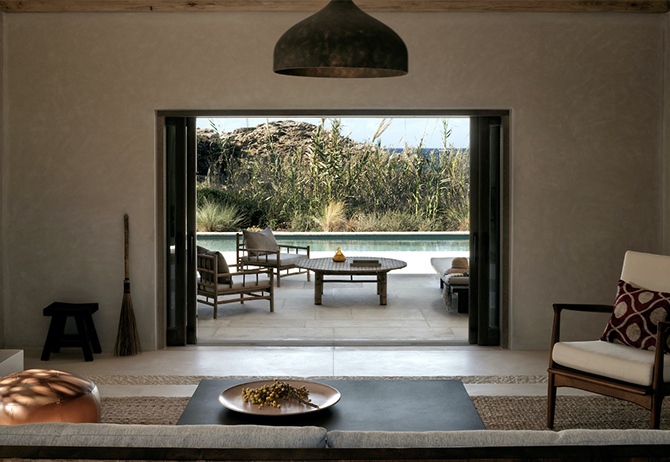 Anestis Michalis. He might not be an interior designer, yet he is an ultra-talented freelance interior stylist who has added his final touch to influential architecture and interior design projects, especially hospitality spaces, including The Rooster in Antiparos island, Branco hotel in Mykonos, Cavo Tagoo in Santorini, and Amanzoe in Peloponnese. He is either consulting or styling these spaces, often for commercial photoshoots and editorials. He also acts as a creative director that sets the tone and curates the presentation of a space. Anestis studied Interior Architecture and then moved on to work for prestigious publications, including as Director of Elle Décor Greece. Since 2006, he has collaborated with influential photographers, design studios, architecture practices, and property development companies.
LimeDeco. This architectural and interior design company was founded in 2007 by Maria Chatzistavrou with a mission to improve its clients' quality of living through spaces that are both aesthetically pleasing and functional. Modern design solutions are applied to meet needs and cope with challenges. The team excels at interior and small-scale exterior architecture, bespoke design of furniture, industrial, and decorative objects. They apply their know-how to businesses related to tourism and leisure as well as private residences.