Sophisticated Event Planning & Fairytale Weddings Organized in Greece
Greece is a truly magical destination for organizing an event, wedding, or special occasion, offering a harmonious blend of natural beauty, rich history, and vibrant culture. With its breathtaking landscapes, including sun-kissed beaches, lush olive groves, and idyllic islands, Greece provides a stunning backdrop that is sure to captivate your guests and create unforgettable memories. Moreover, the country's Mediterranean climate, with its warm sun and gentle sea breezes, ensures a comfortable and enjoyable atmosphere throughout the event. The Greek people are renowned for their warm hospitality and passion for celebrating life, which adds a unique touch of authenticity and charm to your special occasion. Additionally, Greece's delectable cuisine, characterized by fresh ingredients and mouthwatering flavors, will delight your guests' palates and elevate the overall experience. In essence, choosing Greece as your event destination guarantees an unforgettable celebration steeped in natural beauty, rich traditions, and unmatched hospitality.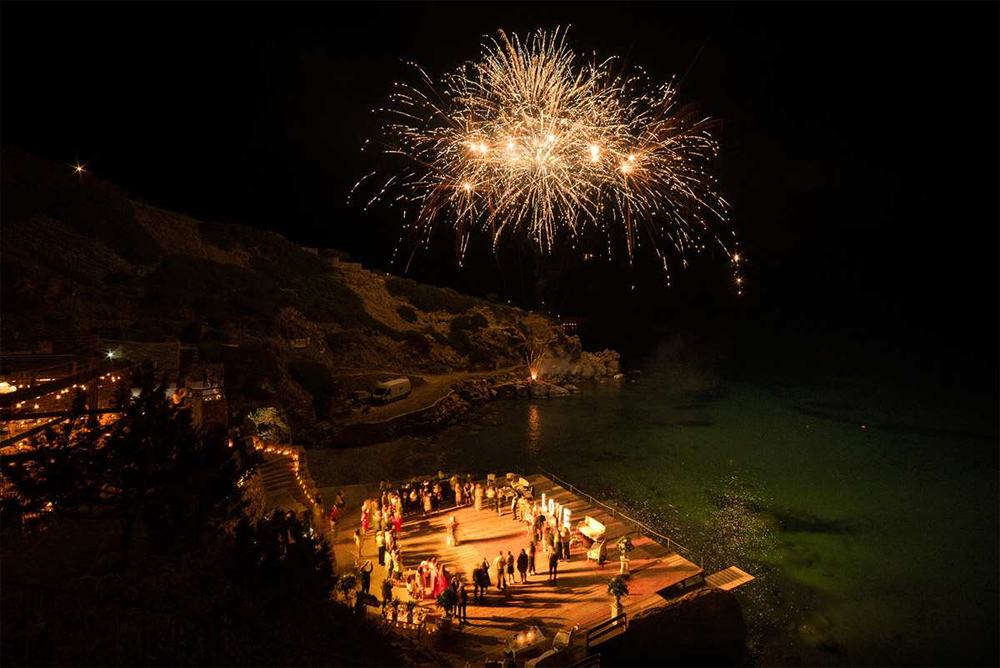 The Logistics of Event Planning in Greece
Event planners in Greece offer a comprehensive range of services to ensure that your special occasion is executed flawlessly and tailored to your unique vision. These expert professionals work closely with you to conceptualize, design, and coordinate every aspect of your event, from venue selection and decoration to catering, entertainment, and photography. They leverage their vast network of local vendors and industry professionals to deliver the highest quality services while ensuring cost-effective solutions. Event planners in Greece also excel at managing logistics, including accommodation, transportation, and handling any special requests to create a seamless experience for you and your guests. With their extensive knowledge of local customs, traditions, and destinations, these planners can help transform your event into a one-of-a-kind celebration that genuinely reflects the charming essence of Greece.
Increasing Sophistication in Greek Event Planning
Event planners boasting global experience work alongside a diverse team of specialists in fields such as floral design, catering, bridal fashion, beauty, stationery, and gifting. Greece offers a plethora of event planning options and a wide variety of settings and destinations. We've handpicked those who excel in the field, either as wedding planners or as specialized experts collaborating to bring your dream event to life. Couples from around the world choose Greece for their nuptials, while luxury brands like Bulgari, Roberto Cavalli, and Michael Kors host promotional events attended by international and local A-listers and influencers. Though top-tier wedding planners often adhere to international pricing standards, some may offer more affordable options compared to other countries. Contemporary event planning in Greece has evolved far beyond the clichés of the "Big Fat Greek Wedding," with sophistication reigning supreme among the best in the business. Modern event planners cater to even the most extravagant requests, exceeding expectations. So, whether you're looking to celebrate a special occasion or promote your brand in Greece, rest assured that we've got you covered!
Fay Vallidis. Regarded as the "queen of event planning" in Greece, she has masterfully organized the most extravagant events for the Greek elite, both locally and globally. Her limitless imagination, resourcefulness, connections with industry experts and vendors, and exceptional taste have transformed numerous locations into enchanting spaces for high-profile private and commercial events. Preferring to remain out of the spotlight, she lets her work do the talking. In just a few days, she flawlessly executed Mary Katrantzou's wedding to Marios Politis and their son's christening in Spetses, creating a waterfront wonderland with color-themed tables, custom-made decorations, and handcrafted tree canopies. Among her many other luxurious and tasteful events, she orchestrated the fairytale baptism of the daughter of shipping magnate John Coustas and his wife Dimitra in 2022 at the breathtaking Scuola Grande di San Rocco in Venice, a historic building adorned with masterful pictorial decoration that took Tintoretto 24 years to complete.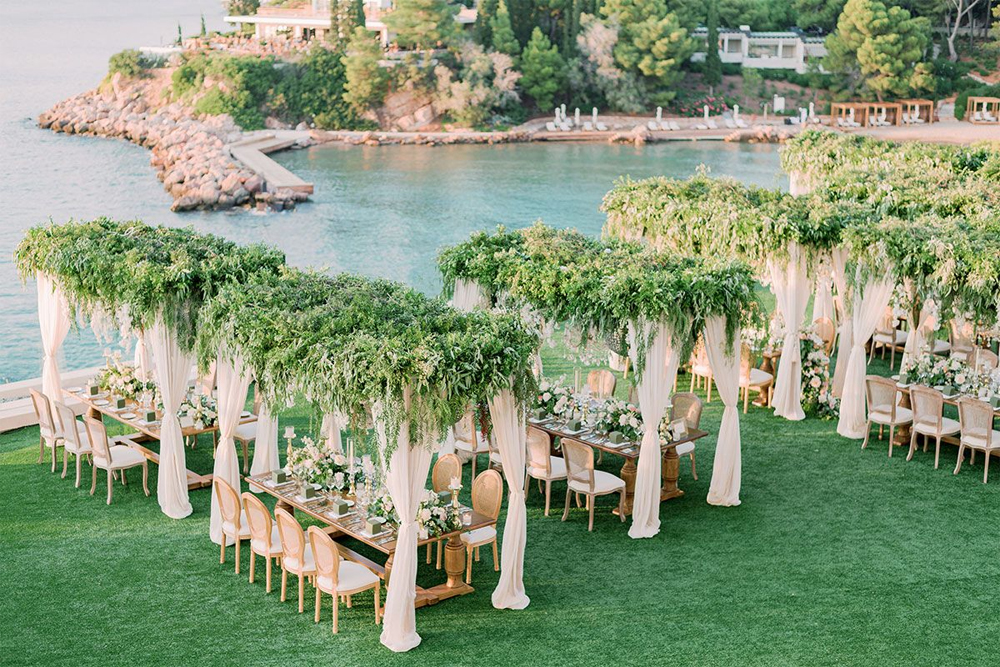 DeplanV. Over the past two decades, Vanessa Souravlia has become a master at crafting exquisite events across Greece, Italy, and all of Europe for her sophisticated international clientele. As the driving force behind this company, Vanessa is dedicated to delivering unparalleled quality and seamless production in every project she undertakes. Planning a wedding can be challenging, but she excels at helping her clients navigate this pivotal time as a true artisan of grandeur, who passionately and meticulously tailors every detail to perfection. She relishes collaborating with top-tier creatives and vendors who, like herself, value the enduring elegance and professional satisfaction that comes with their work. Vanessa oversees the entire creative vision, including design, vendor management, supervision of creations, contract negotiation, budgeting, and overall direction. She ensures that no element or detail is ever left to chance. Her unique ability to tell each client's story through her concepts, designs, and wedding productions makes a powerful statement. Vanessa has organized among other spectacular events, royal weddings in Jordan, Qatar, and Lebanon.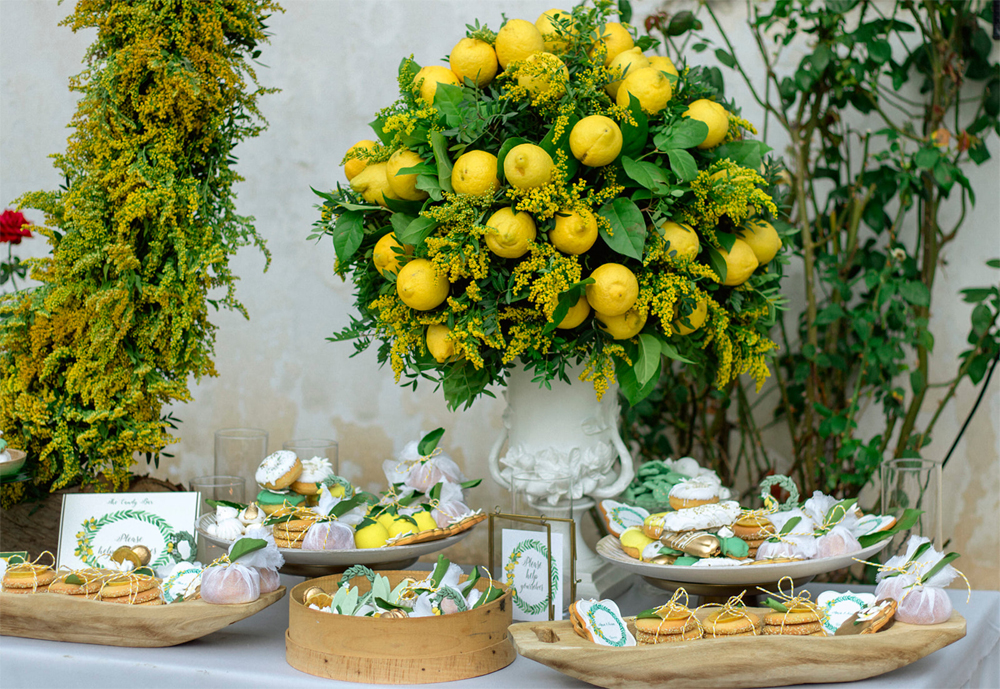 Only For You Events. Anjie Georgakopoulou, the founder, is renowned for her attention to detail, refined taste, and exceptional organizational skills. With a background in graphic design and contributions to Madame Figaro and Mirror magazines in Greece, Anjie is always up for creative challenges for her diverse clientele, including local A-listers and international celebrities. She effortlessly blends décor, ambiance, artistry, practicality, and high-end design in events such as lavish Italian mansion weddings, multicultural celebrations across the Greek islands, luxurious lifestyle events in Provence, Moroccan festivities, and London soirées. Her projects are an inspiration for modern, style-conscious brides. Among her notable high-profile events is the wedding of Maria Menounos and Keven Undergaro in Greece.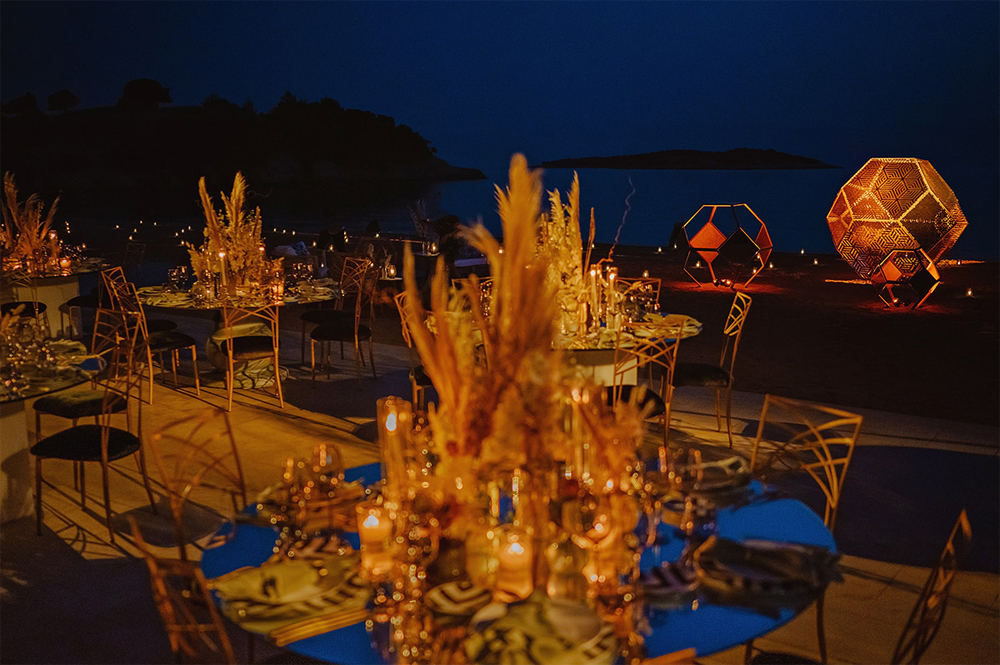 The Twelve Events. Founded by Panagiotis Kouloukakos, this Athens-based event management company boasts over 12 years of experience and a team that delivers top-notch services to a discerning, stylish clientele worldwide. Specializing in creating and coordinating inspiring event concepts, they cover weddings, christenings, children's parties, private celebrations, corporate events, and custom promotional events in shopping venues. They handle every aspect, including venue selection, ceremony and reception design, pre-event planning, extraordinary decoration and styling, stationery, food, art de la table, cakes, music, entertainment, flowers, and photography. Like other top event planners, they cater to special requests such as personalized wedding websites, introductions to stylists and makeup artists, guest accommodation assistance, and full concierge services for couples and their guests. They ensure stress-free planning, enhanced originality, and cost-effective solutions regardless of the location and the concept of each occasion.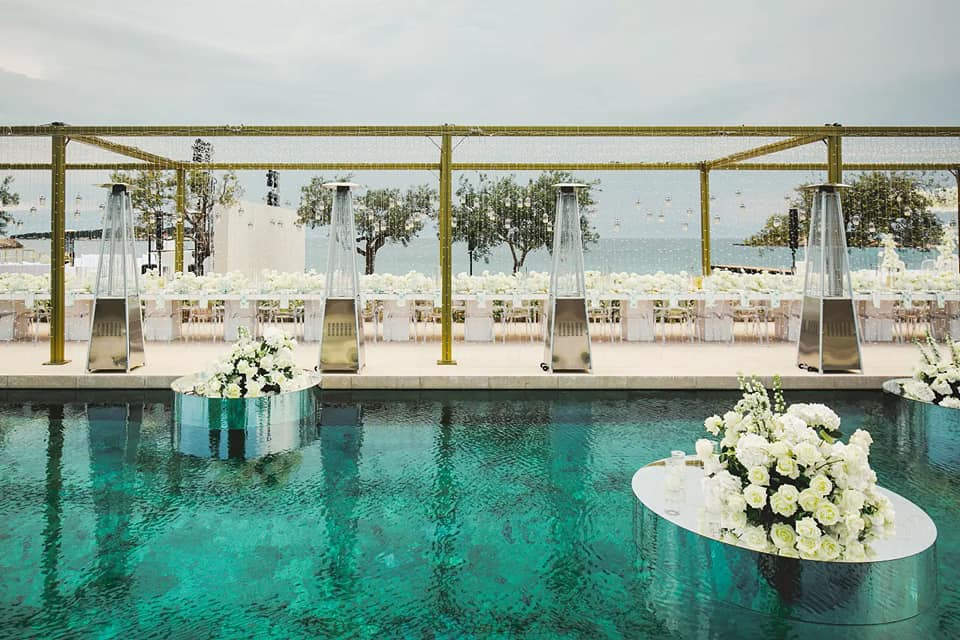 The Event Co. Led by a talented group of women, it is a full-service planning, design, and production firm based in Athens and Mykonos. They create extraordinary destination weddings, christenings, birthday parties, and corporate events tailored to each client's preferences. Their work has been featured in Vogue, Harper's Bazaar US, Style Me Pretty, Martha Stewart Weddings, Quest Magazine USA, Modern Wedding Australia, Chic & Stylish, Destinations by Design, and other publications.
Mitheo Events. This premier event planning and luxury design company based in Athens, Greece, and Lake Como, Italy, creates exquisite weddings and luxury events in the world's most sought-after destinations. Offering bespoke event planning, design, and logistics management, they specialize in a limited number of destination weddings and events each year. Combining breathtaking locations, five-star hospitality, and spectacular entertainment, they create unforgettable experiences for clients and their discerning guests in Greece and Italy. Trusted by prestigious venues and international publications like Vogue Japan and Brides Magazine, they cater to high-profile individuals and celebrities from around the world. For the ultimate glamorous party in idyllic Mykonos, a romantic Santorini wedding, or an exclusive event on another Greek island, as well as regal celebrations in Lake Como, luxurious receptions on the Amalfi Coast, or intimate galas in Florence, Mitheo Events provides tailored solutions. Their talented team, led by Michaela Theodorakakou, blends originality, sophistication, and high aesthetics to craft personalized events that celebrate each client's unique vision and story. With a focus on sustainability and eco-friendly practices, they deliver elegant, refined events that exceed expectations while respecting cultural heritage and local traditions. With extensive academic art studies in the UK and diverse interests in Fine Arts, Theatre Stage Design, and Decoration, Michaela has successfully materialized private and corporate events.
MAZI Event. This boutique company specializes in designing, planning, and producing high-quality destination wedding events in Greece and Europe. They take an authentic and personalized approach, limiting the number of weddings they accept each year to ensure dedicated attention to each client. Since 2008, this Athens-based team of creative artists and professionals has designed and produced tailor-made events, including weddings, elopements, parties, anniversaries, and baptisms. They are particularly proud of their top-notch virtual design service, which provides clients with a realistic rendering of the event months in advance, using cutting-edge technology tools.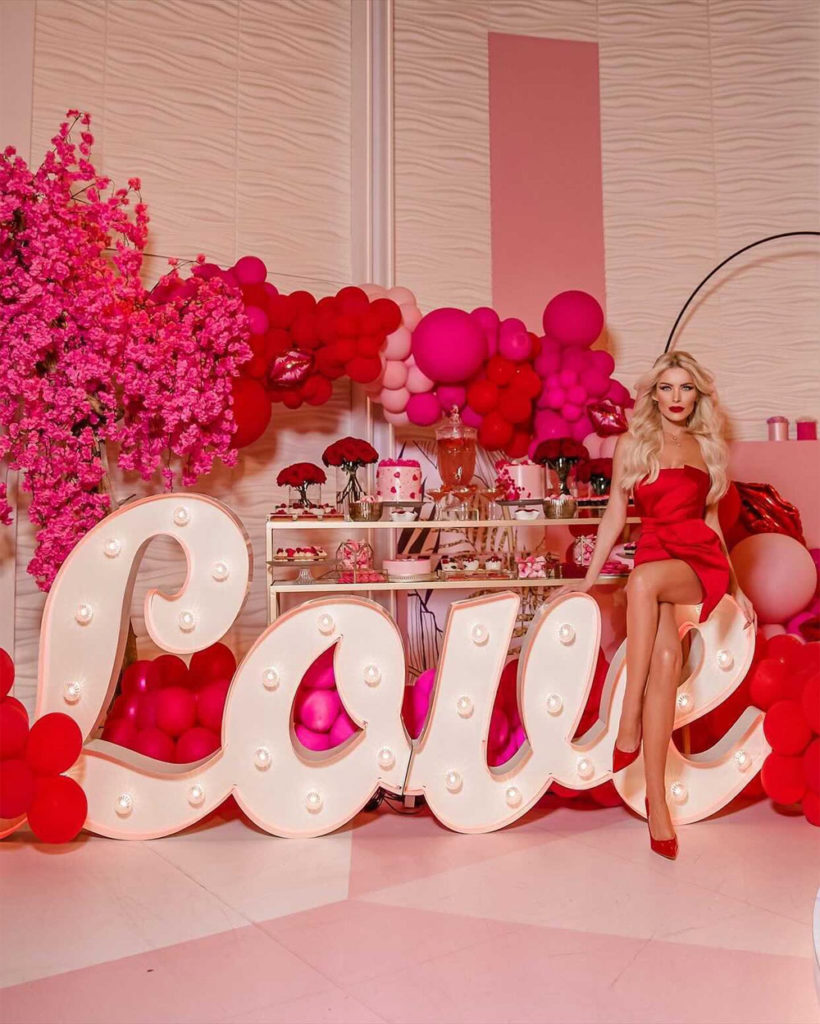 Momentum Event Planning. Known for planning events and creating concepts for various occasions, this Athens-based boutique firm often caters to local celebrities and TV shows.
Davlas PR. George Davlas, the founder of this PR and event management powerhouse, is often regarded as the "king of public relations in Greece." Along with his brother Harris, a British-trained communications expert, they lead a team of top-tier professionals who excel in lifestyle, fashion, and luxury events, catering to a high-profile guest list that includes celebrities, industry heavyweights, tycoons, and royals from around the world. Since 2005, they have planned and executed brand campaigns, events, social media and influencer outreach, and traditional media mapping through strategic planning.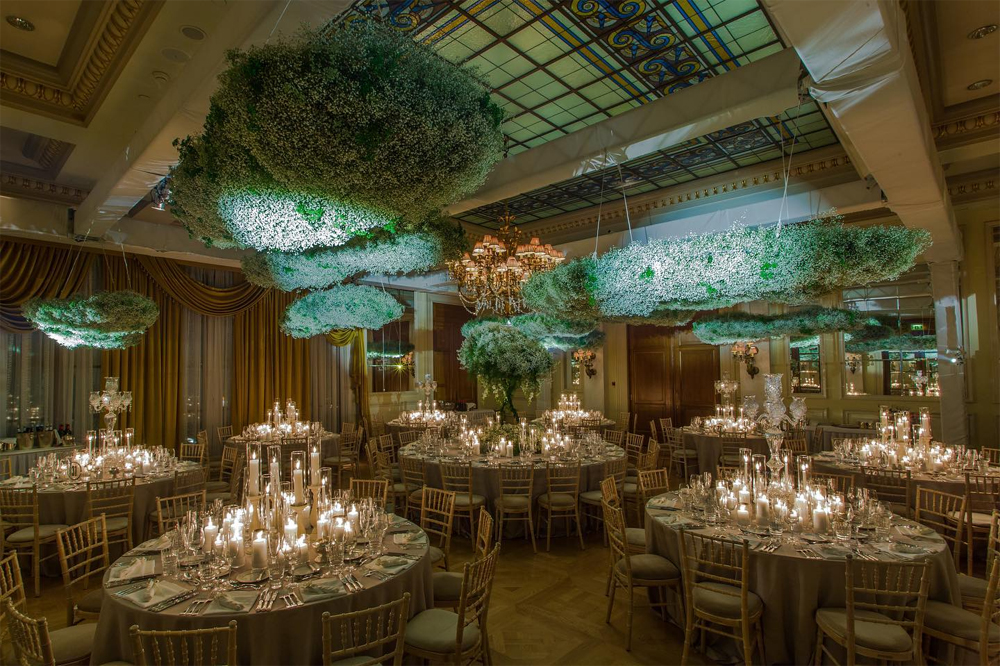 MR.CO. This is a renowned event design company with two decades of experience in crafting unique and memorable private, public, and corporate events. Striving to break the mold in an industry where many events appear similar, MR.CO specializes in creating and coordinating life-celebrating events, ranging from weddings, christenings, and baby showers to parties and corporate functions. Additionally, they offer interior design and decoration services. Led by its low-profile owner Markos Machairopoulos and supported by a team of skilled specialists, this firm takes pride in delivering top-notch services, even in niche areas like bartending. One of their projects in 2022 was the gold-themed Moët & Chandon Christmas party at Four Seasons Astir Palace Hotel in Athens Riviera.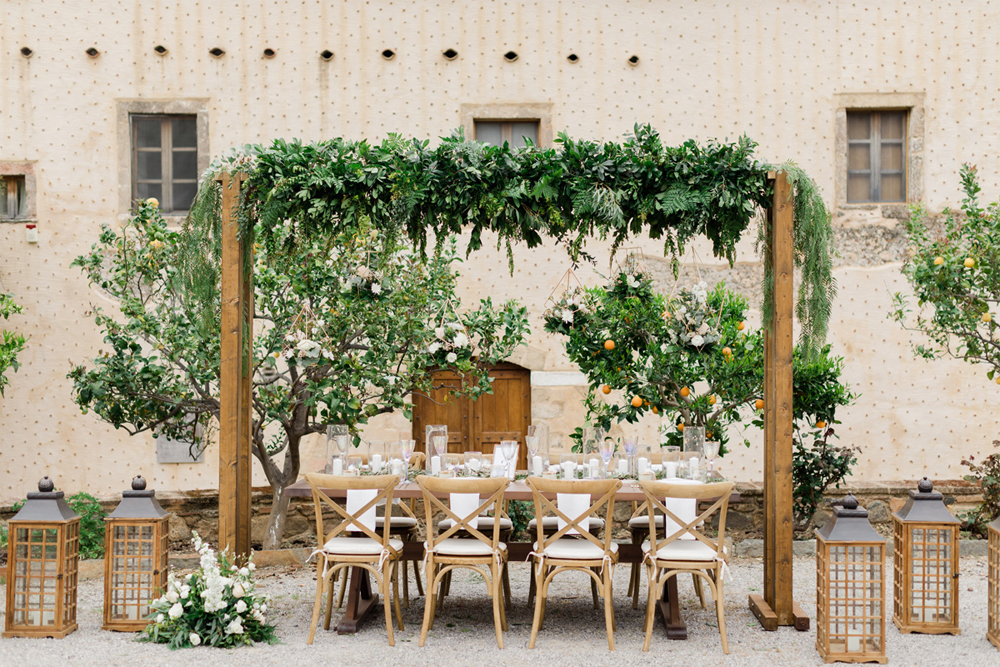 Fevronia. As the founder and creator of Fevronia Luxury Concepts, Fevronia is your go-to person for making your dreams come true. After studying Interior Design and becoming a trained florist, she expanded her company to specialize in both floral design and event planning. Over the past 15 years, her exquisite floral decorations for special occasions have made her a highly sought-after and well-respected brand in the Greek market.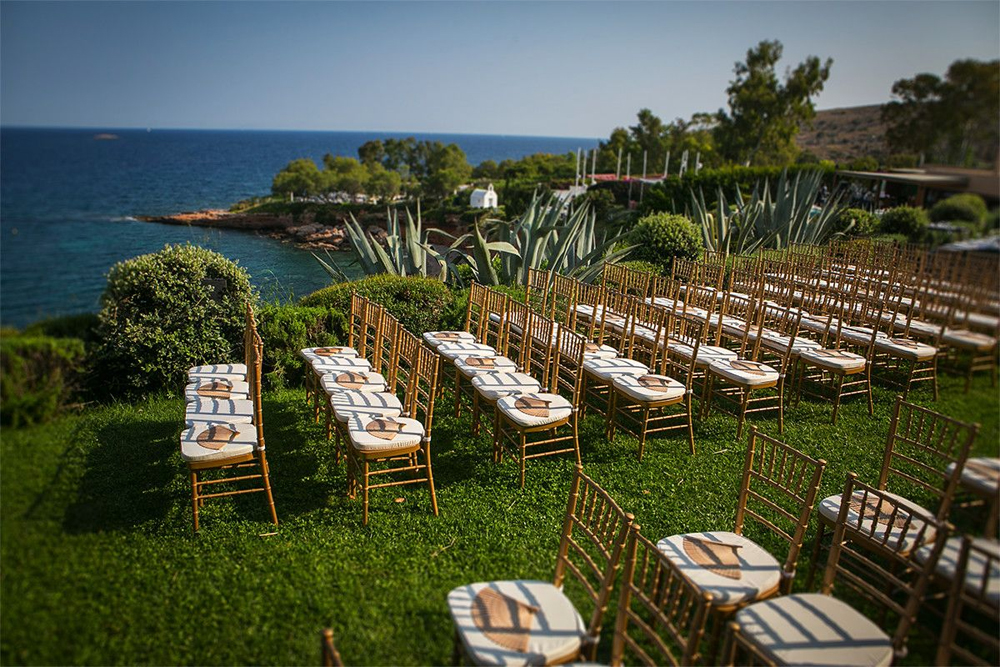 Island Art & Taste. For over two decades, this is the most iconic, legendary seaside nightclub, restaurant, and multi-purpose event venue on the Athenian Riviera that has served the likes of Meryl Streep, Liza Minnelli, Bruce Willis, Hugh Jackman, Pierce Brosnan, Monica Bellucci, Prince Albert of Monaco, Valentino Garavani, Giancarlo Giammetti, Duran Duran, Abba, Tommy Hilfiger, Cynthia Nixon, Amanda Seyfried, Paris & Nicky Hilton, Elizabeth Hurley, James Blunt, Moby, Olivia Palermo, Jean Claude Jitrois, Chantal Thomass, Dsquared, and Phillip Plein. A 10-minute serpentine coastal drive away from Vouliagmeni, this island-vibe entertainment complex founded by hospitality pioneer Chrysanthos Panas and elevated on a rocky shore, boasts a Mediterranean gourmet restaurant, a mixology bar, and a boutique concept store. For outdoor events, the fully-equipped Private House zen pool & suite space, the private C-Lounge (decorated with Philippe Starck furniture), the Gallery with a one-bedroom villa, a chapel, and a grass lawn (400 seated/600 standing people), The Residence (1,000-people receptions), the Grand Ciel (a private grove for up to 2,000 guests), and the Escape private beach lounge offer breathtaking sea views and impeccable VIP service. Yacht visitors have access to the club via a floating dock.
Belli Momenti Weddings. This Corfu-based wedding planning company has an unparalleled knowledge of the market on the most unique Ionian island that boasts romantic architecture, azure waters, and a rich heritage. Its team of professionals excels in organizing, hosting, and uncovering breathtaking locations for one-of-a-kind celebrations. Founder Aris Papachristou, was born and raised on the picturesque island of Corfu. He spent his youth exploring its untouched and hidden landscapes on his motorbike. After traveling throughout Greece and earning degrees in Communication and Public Relations as well as Health Services, Aris returned to his beloved birthplace to passionately pursue a career in wedding planning.
Lily of the Valley. This boutique wedding planning agency is sprinkling magic all over Greece from its enchanting base in Mykonos. Their mission is to conjure up original, awe-inspiring weddings that transport couples and guests to a dreamy realm. They weave together the individual threads of each couple's personalities to create an authentic tapestry of celebration. With a keen eye for detail and aesthetics, they design every facet of the event like a work of art. Their bespoke services include concierge-style planning to help their clients discover the hidden gems of Greece and select the perfect venue. But they're more than planners – they're a supportive, creative, and friendly force that guides their clients through every step of the journey to the big day. Founder Diane Kiameh is a master of logistics, honed by years of working on time-sensitive, high-stakes events as an executive F&B manager. Her love affair with Greece and her partner made her even more visionary in her efforts to create a company that makes fairytales come true. Diane and her team take immense pleasure in curating weddings that are unforgettable milestones of happiness.
Julia & Evita. Meet the dynamic duo behind this boutique wedding planning agency, a mother-and-daughter team based in Santorini, and serving all of Greece. They're masters of their craft, with a gift for organizing memorable events on the Greek islands. They are the ultimate detail-oriented experts, crafting each setting and occasion with authenticity and heart. One of their favorite specialties is creating multi-day wedding experiences, with events that span from welcome parties to rehearsal dinners to farewell brunches. They specialize in customizing activities and excursions throughout the wedding weekend, allowing guests to immerse themselves in local experiences like wine tastings, boat cruises, and cooking classes. And when it comes to celebrating milestones like anniversaries and birthdays, they bring the same meticulousness and passion to the table. With this mother-daughter team by your side, you can be sure that your special occasion will be a celebration that you and your guests will cherish forever.