Private Flights To and Around Greece
As we mentioned in our article on yachting the actual number of inhabited Greek islands ranges from 166 to 277. Of them, 80 islands have more than 100 residents, and around 30 Greek islands are regularly visited by tourists. Adding some picturesque mainland destinations to this short-distance maze of routes, you will find out that the other luxurious way to travel around Greece is via private jet charters, air taxis, and helicopters. This is your opportunity to marvel at Greece's natural beauty from above. Most of the 15 international airports in Greece are strategically located on the islands. Along with those serving regional flights and other purposes, the number of Greek airports exceeds 40 in total. Check the complete list of all airports in Greece on PrivateFly Charter, along with a few details for each. The largest and most important one is the Athens International Airport (AIA) or 'Eleftherios Venizelos,' which is a 30-minute drive from downtown and connects to most other Greek airports as well as the whole world (around 25,000,000 passengers in 2019). It opened in 2001 and is maintained in great condition. Private fliers can arrive or depart through one of the airport's 3 private terminals (Alpha Jet Services, Goldair, Signature ATH). It welcomes all categories of private jets, including executive or VIP-converted airliners that are often, due to their size and customized interiors, described as "hotels in the sky." The public/military airport of Tatoi (LGTT) near Athens also sometimes serves private charters.
Private Jetting & COVID-19
Leaders in the private jet industry, although initially discouraged by decreases in demand for aviation services, are hopeful for a long-term gradual shift to private jet charters by a considerable number of clients. Health and safety considerations among travelers will make such exclusive services slightly more 'mainstream.' This summer can be your chance for a one-off private charter trial as your entry point to this luxurious realm. With the latest technology in disinfection being applied to private charters, private jets feel way safer. You might then maintain your habit of occasional on-demand charters, and if you are a more frequent flier, a jet card or membership program might even sound like a value-for-money upgrade. Of course, you might already have a trusted operator (a company) or a broker (intermediary with access to more operators) and in this case, they know what you want. But before you score a trusted one, make your trials and land the one that always delivers with minimum mistakes (canceled flights, added last-minute costs, etc.). Always disclose in detail your preferences and needs. Greece might be a paradise, yet it will feel even more extraordinary if you experience it your way. In this new post-COVID-19 era you need to prep well. Luxury Concierge Exclusive Services, an established VIP Club providing bespoke luxury services and experiences in Greece, is offering you fast-track health passport services (currently not required) so that you are eligible for a private flight. On the website of the U.S. Embassy and other embassies of the world, you will find updated information related to restrictions and health protocols.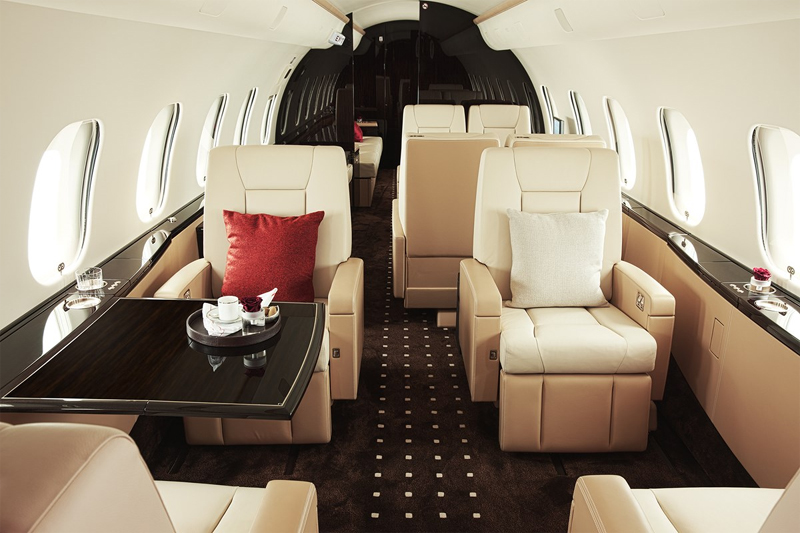 Top Private Jet Charters' Response to Covid-19
NetJets. Beyond face coverings for the crew and other basic measures taken on board, the No1 private aviation company in the world has partnered with New Jersey-based Quest Diagnostics® to offer COVID-19 virus testing to their employees, with Cellex Inc. for their antibody tests, and with MedAire® for expert medical advice offered to you and the staff 24/7. The innovative ClearCabin process will form inside the cabin on all cured surfaces a lasting antimicrobial barrier (molecular bond) that provides substantial protection from bacteria, germs, and viruses like COVID-19.
Wheels Up. This top-ranking company is also using in their jets the ClearCabin process plus a variety of disinfectants, including the EPA-approved CleanSmart. Their pressurization system is replacing cabin air with fresh air from outside every 20 minutes of your flight. You are encouraged to bring onboard snacks and beverages that meet your safety criteria.
XOJet. This top-rated company is also treating its cabins with ClearCabin. An antimicrobial bond (against germs and viruses) develops as a coating for both hard and soft surfaces and lasts up to 90 days. On top of it, they disinfect surfaces after each flight with Bacoban, a semi-permanent nanolayer of silica with anti-pathogen agents for active infection and bacteria control that can last up to 10 days.
VistaJet. A favorite company among private jet fliers, they also enlist in their anti-COVID-19 assets the Bacoban disinfectant and medical support by MedAire, on the ground and in the air. They acquired XOJet in 2018.
FlexJet. This great company commits to Project Lift; a ferry program that limits the possibility of a crewmember contracting COVID-19 by discontinuing their use of commercial airlines for flight personnel transport. Instead, Flexjet pilots and crews move to and from assignment locations via the company's private fleet. Aircraft are fully disinfected after each mission and treated with MicroShield 360™, an FDA-approved and EPA-registered protective surface coating that kills 99.9 percent of pathogens, minimizing cross-contamination for up to a year after application. Fresh oxygen is constantly supplied from outside through the exchange of pressurized air.
Jet Linx. This acclaimed company is the first and only private jet charter to have installed BIOPROTECT™, a ground-breaking EPA-registered antimicrobial technology to protect porous and non-porous surfaces for up to 90-days, eliminating and inhibiting the growth of problematic bacteria, fungi, algae, protozoans, viruses, and other microorganisms.
Private Jetting 101
Their services already bring a smile to your face, so even if you haven't private-jetted before, you see it as a possibility. Quicker check-ins in private terminals and faster transit times speak of efficiency that allows you to dedicate more time to fun vacation moments. You can often show up 15 minutes before departure or be driven to board the aircraft right away. A local representative often is waiting for you to assist you with details. Queuing and invasive body searches are a thing of the past. And the list of perks goes on with comfortable luxurious seating, expansive interiors, and ample luggage space compared to commercial flights. Concierge-level services, including bespoke catering options, as well as a focus on discretion, security, safety, and privacy, will make your day. Regarding Greece, the best part is that you can access beautiful remote locations or at least land at nearby smaller airports. High-budgeted clients and jet cardholders can even book last minute, sourcing a jet in an hour or so. You can also grab bargains that are called by the insiders 'empty legs', which are discounted return flights of empty jets frequently taken to their next pick-up location or base. They usually come at up-to-75% off their original price. Browsing among bargains within a vast market of certified aircraft owned by individuals, companies, and operators might sound chaotic; hence you need assistance from a broker. If a newbie, through the PrivateFly live-pricing platform based on unique technology and access to more than 7,000 private charter aircraft, you can pick from the best bids placed by accredited operators from all over the world. Luxury travelers might also be tempted to try the Four Seasons Private Jet Experience. Since launching the industry-first Private Jet experience in 2015, they have transported hundreds of guests to fascinating destinations worldwide and opened doors to exclusive, often life-changing experiences. Since 2021 they have taken the in-flight experience to even greater heights with their new, custom-outfitted Airbus A321neo promising an exceptional journey for 48 globetrotting travelers each time.
Popular Private Charter Jets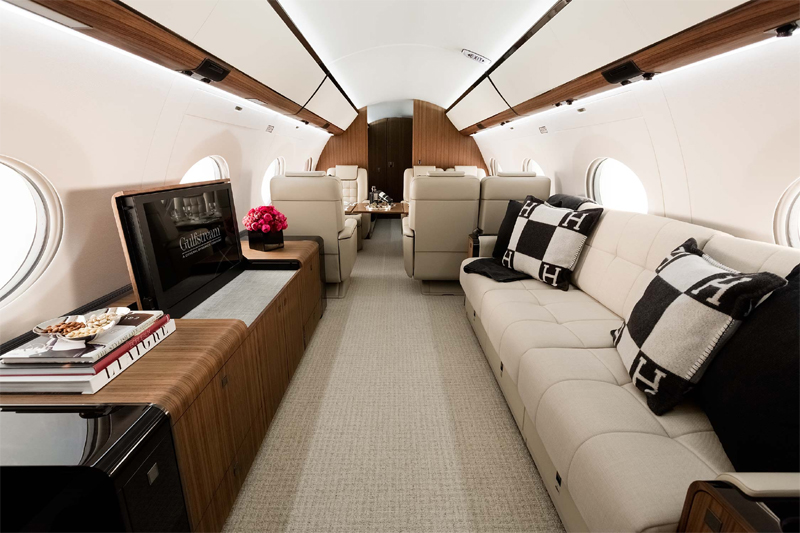 Private jets are categorized as small-cabin or light jets (2-3 hours flight time, up to 8 passengers, no cabin crew, onboard WC), super light jets (more spacious interiors than in the light ones), mid-size cabin jets (long-range or short-range, fuel-efficient, up to 8 passengers, up to 7 hours flight time), super mid-size cabin jets (up to 12 passengers), heavy or large-cabin jets (10 passengers and over plus cabin crew, up to 9 hours flight time), ultra-long-range heavy jets, and bizliner jets or executive airliners. We list below some of the most favorite ones in the market just to get an idea.
Cessna Citation M2. This light business jet is the entry-level jet that pilots have been asking for. Speed, control, range, and comfort complete the aircraft providing you with serious jet performance.
Embraer Phenom 300. This light business jet is probably the fastest and longest-range single-pilot aircraft, among the most coveted small planes in the market.
Nextant 400XTi. This light business jet is one of the fastest in this cabin size.
Cessna Citation Mustang. This is a successful very light jet for entry-level pilots.
Gulfstream 100. With a spacious cabin and great speed, it is capable of flying much further distances than most of the mid-size class.
Cessna Citation XLS+. This mid-size jet is the most popular business jet in the world, best known for its comfort and low operating costs.
Bombardier LearJet 45. This super-light jet is an aviation classic combining new technology with a tested and successful older design.
Hawker Beechcraft 800XP. This mid-size jet is one of the most successful private jets that British Aerospace has ever made for both transcontinental and short-haul flights.
Gulfstream G150. This mid-size jet is regarded to be the fastest in its category, with a spacious interior.
Bombardier Challenger 300. This super mid-size jet is one of the most popular corporate jet aircraft offering versatility and comfort.
Embraer Legacy 500. This luxe super mid-size jet is spacious, stylish, and ideal for flights of up to five hours.
Embraer Legacy 600. This super mid-size jet is one of the largest and most luxurious in its category.
Cessna Citation X+. This super mid-size jet is regarded to be the fastest business jet in the world, equipped with Rolls-Royce turbofan engines.
Bombardier Challenger 800/850. These super-midsize jets, for 12-16 passengers, are among the largest in their category.
Gulfstream G650ER. This ultra-long-range jet holds the record for the farthest fastest flight in business aviation history.
Dassault Falcon 7X/8X. These ultra-long-range jets are among the most popular in their category and 7X is the first one that had a digital flight control system.
Airbus ACJ 319/320neo. These executive airliners or bizliners are among the top-selling in their category; they are hugely coveted in this market.
Air Taxis, Helicopters, Heliports, and Helipads in Greece
A wide range of styles from 4-seat piston propeller planes to up-to-8-seat turboprops (turbine engine that drives an aircraft propeller), can land on the smaller airfields across Greece. Light jets are also a short-haul option. In areas (remote locations and islands) lacking a nearby airfield, you might need a helicopter that will land in a variety of terrains – with no runway needed – since it has a vertical takeoff and landing style. Remember that in Greece many islands are not equipped with airports. Thankfully, Greece has around 80 heliports (specially designed facilities) and, as you might guess countless helipads (designated spots or platforms for helicopter touchdown and liftoff). Certain luxurious hotels such as Santa Marina in Mykonos, Mykonian Collection Hotels & Resorts, Vedema in Santorini, Thermes Villas in Santorini, Calilo in Ios, Amanzoe in Porto Heli, Blue Palace Elounda in Crete, Creta Maris in Crete, Four Seasons Astir Palace Hotel in Athens, and many more resorts and villas have their private helipads.
Private Jet & Air Taxi Charter Services in Greece
Magna Aviation. It is regarded to be the poshest and most flexible private charter aviation company in Greece. Since 1996 owner Miltos Mouzakis and his experienced team have flown a star-studded roster of clients (around 4,000 VIPs annually) visiting Greece including Quentin Tarantino, NBA player Draymond Green (Golden State Warriors), Keira Knightley, Matthew McConaughey, David Hasselhoff, Gigi, and Bella Hadid, Alessandra Ambrosio, and Peter Dundas. They pride themselves in finding solutions to difficult aircraft charters and transportation for clients, often after others have failed. They believe it is simply never too late to charter an aircraft. If the need arises they promise they can get a flight in the air in as little as an hour.
Air Business International. This is a leading aviation services company based in Greece with 40 years of experience in private aircraft charter, aircraft management, emergency medical services, and tourism services. Their large fleet spans all categories from helicopters to ultra-long-range jets and even seaplanes.
GainJet. It is a worldwide VIP aircraft charter operator with its headquarters based in Athens and an executive jet charter sales office in London. Their fleet includes executive Boeing airliners (recently signed a global agreement with them for a flight operation integrated platform), long-range Gulfstream G450, and Bombardier Challenger 604/605 jets, super mid-size Embraer Legacy 600, and ultra-long-range Gulfstream G550/650 jets. Among others in 2020, they flew the 4-time World Champions US Women's National Soccer Team.
Life Line Aviation. Among the oldest private jet companies in Greece (since 1992) they own a diverse fleet of flying gems such as the Cessna 650 Citation II and III. They are available 24/7, year-round, to fly to any destination directly without connecting flights within Greece, Europe, the Middle East, Russia, and Africa. Great turboprops and piston propellers are also among the options.
Icarus Jet. With offices in Dallas, Egypt, Athens, Dubai, London, and Nairobi they provide you with quick, easy, and reliable private jet charter services worldwide since their initial take-off in 2011. In Athens, their private jet charter operations involve two Learjet 35A available 24/7. Plus they have access to hundreds of aircraft worldwide via exclusive agreements and relationships with the biggest private jet operators and aviation firms.
Zela Aviation. Founded in 2006, it is an aircraft brokerage company with value-for-money services – including ACMI leasing (the acronym stands for Aircraft, Crew, Maintenance, Insurance) across the aviation sector and access to a wide range of aircraft from turboprops to long-range private jets. With access to global airline fleets, they can secure you regular and on-demand charters including full, partial, seat allocation, and ad-hoc or bespoke solutions.
Blue Aviation. As part of the Blue Collection premium concierge services, you can have access to a helicopter, private jet, and executive airliner charter flights to and from Mykonos, and a vast range of small specialist aircraft. Options include the Citation Bravo and Citation CJ2 (light jets), Citation Excel (super light jets), Hawker 800XP and Hawker 900XP (mid-size jets), Challenger 300 (super mid-size jets), Falcon 900 (large-cabin jets), and Falcon 7X (ultra-long-range jets) as well as Agusta-109, Airbus Eurocopters & Bell-407 helicopters.
Greek Air Taxi Network. Launched by one of the top private charter and aircraft management firms in Greece, Air Business International, this is a network of private aviation charter companies based in Greece focusing on affordable air taxi and touring services. Their aircraft are strategically based at various locations throughout the country to save on repositioning costs and time.
iFly. A company member of the iGroup of companies specializes in VIP air taxi and helicopter services often working with the luxury sector including resorts such as Amanzoe and Nikki Beach in Porto Heli, Costa Navarino in the Peloponnese, and Grand Resort Lagonissi in Athens. They have flown celebrities visiting Greece such as Lionel Richie, Tom Hanks, Chloe Kardashian, Shakira, Christiano Ronaldo, Hugh Jackman, Pamela Anderson, and Lily Aldridge.
Superior Air. Based in Greece, this is another well-organized company that provides you with air taxi and helicopter services.