High-Fashion Greek Designer Ateliers in Athens
Athens never counted as a fashion capital but has always been a designer inspiration. Greek culture and imagery produced since antiquity have been an infinite source of creative ideas for the global fashion industry. Heavyweights such as Karl Lagerfeld for Chanel, Dolce & Gabbana, Gucci, and Valentino have tapped into minimalist Ancient Greek and opulent Byzantine heritage. The legendary French couturier Madame Grès created her signature looks based on the fluidity and femininity of the draped Grecian silhouette. London-based Greek designer Mary Katrantzou took this glorious past to the next level with her SS20 couture collection presented in October 2019 at the imposing ancient Temple of Poseidon on breathtaking Cape Sounion. The ancient Greek cloak, an overlaying fabric artfully wrapped around the body and secured with decorative pins and belts, has been redesigned through the centuries and adored by iconic women. The regal embellishments and fabrics that comprised the wardrobe of Byzantine emperors, military, and religious leaders (still seen on Orthodox priest vestments) have been translated into extraordinary red carpet and runway looks. Local folk embroidery motifs and weaving techniques – especially those developed in the islands are now seen in creations by Greek designers as well as in the Dior Cruise 2022 Collection. Although Greek jewelry design has wowed the world, apparel & accessories design has not been that successful across the borders. Having said that, there have been some bright exceptions to this dull assessment along the way. Kolonaki – a posh area in downtown Athens – has been a fashion stronghold since the early decades of the 20th century, sprinkled with designer ateliers dressing the elite of Athens and often high-profile foreign visitors. A few designers have even made it internationally, presenting and even creating their collections across fashion capitals, or designing for A-list celebrities, the mega-rich, and the most elegant women on earth. The cosmopolitan island of Mykonos has also been the setting for memorable fashion moments starring jetsetters, heirs, top-models, Hollywood legends, and other superstars.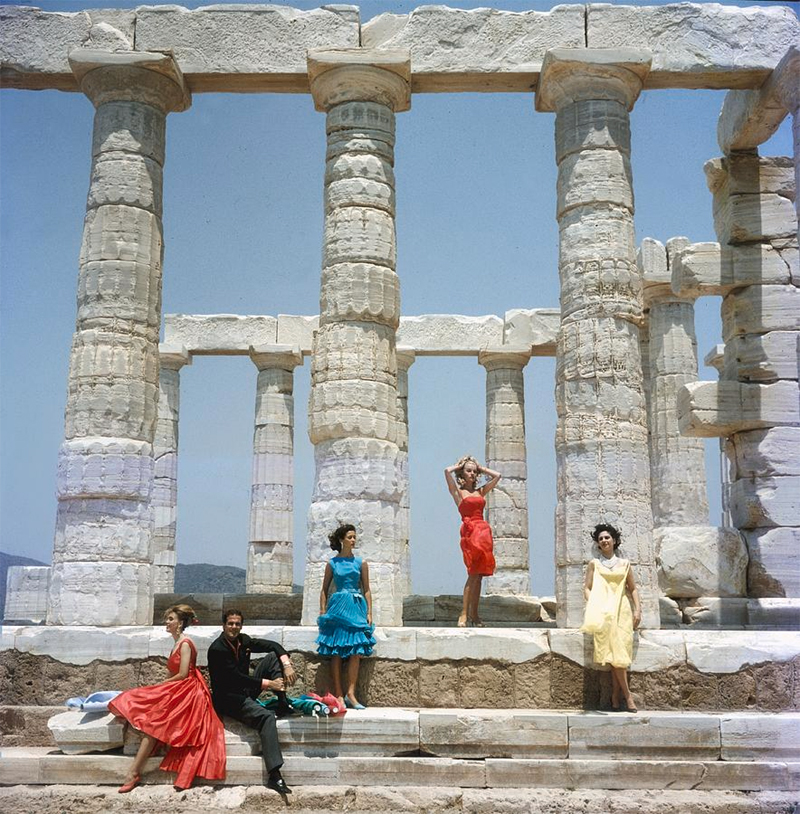 The Forerunners of Greek Fashion
Dimi Kritsas, a graduate of the École de Saint Rocque, École du Louvre, and Académie Internationale de Coupe de Paris, with work experience acquired at couturiers Balenciaga and Jacques Fath, designed for the elite, based in NYC, for 25 years, since the 60s. His gilded roster of clients included Romy Schneider, Lana Turner, Hedy Lamarr, Françoise Hardy, Lillian Gish, the Princess of Kent, Princess Ala von Auersperg, Christine Ford (wife of Henry Ford II), Charlotte Ford Niarchos, Barbara Woolworth-Hutton, Ann-Margret, and more.
Billy Bo, the notoriously handsome Greek designer and unfortunately the first casualty of AIDS in Greece, was catapulted to stardom in the 70s and 80s – a youthquake himself – as the go-to fashion designer of the elite. He had already a collaboration with Neiman Marcus and, a little before his untimely death at just 33, he — along with his lifetime business partner and mastermind Makis Tselios — managed to open his boutique in Manhattan and was planning to open tens of others across the US. His creations went down the runway on iconic models such as Pat Cleveland, and graced a 5th Avenue window of Bergdorf Goodman. He maintained illustrious headquarters in Kolonaki with a couture salon and a network of boutiques all over Greece, with the one in Mykonos attracting ultra-famous visitors such Valentino Garavani, Claude Montana, Thierry Mugler, Steve Rubell of Studio 54, Diane von Furstenberg, royals, heirs, and more.
Dimitris Parthenis opened his first boutique in Athens in 1970 and his second in Mykonos in 1979. His minimalist casual-chic brand was among the first Greek fashion houses to be acclaimed internationally. The vast exporting activity of the innovative creations in Europe and the USA reached its peak with the opening of boutiques in Brussels and Los Angeles. By the mid-80s, Parthenis had conquered the Greek market, nailing also significant presence abroad. Today, his daughter Orsalia Parthenis carries on the legacy of the signature, comfortable, effortless silhouettes that hug the body in a magical, carefree way.
Giannis Galatis from the island of Mykonos has dressed Elizabeth Taylor, Greta Garbo, Jackie Kennedy, Rita Hayworth, Ingrid Bergman, Julie Christie, along with royals from all over the world with creations inspired by the Cycladic island culture. Today, he maintains a beautiful art space in Mykonos and focuses on his first love, painting.
Yannis Tseklenis is recognized as the leading Greek fashion designer of the second half of the 20th century with an international career and extensive licensing deals across fashion and luxury interior design sectors. From the 60s to the 90s, he was selling his creations to significant retailers in more than 30 countries, including the US and the UK. His father's couture textile retail business was a stepping stone, with another milestone being him creating fabrics for a Dimi Kritsas collection purchased in its entirety by Elizabeth Arden Couture of New York in 1965. With showrooms and boutiques in Greece and across the world – from Paris and NYC to Osaka and Beirut – and his fashion films being included in the MET Museum's archives, he was a real force in the world of design, who unfortunately passed away in 2020.
Sophia Kokosalaki. A multi-awarded graduate of Central Saint Martins, she was among the latest generation of designers who shook the waters of the London fashion scene. Appreciated by industry superstars, including Alexander McQueen in his heyday at Givenchy, she managed to become a major force of creativity, building from the ground up an independent brand she later sold to and rebought from Renzo Rosso's Only the Brave Group. In between, she also was Creative Director at the historic fashion house of Vionnet, the Diesel Black Gold label, and the Athens Olympics of 2004 (opening-closing ceremony costumes and Björk's performance look too). The glossies, including Vogue, Harper's Bazaar, Elle, and W magazine, praised her talent in Grecian-inspired draping and fusion of folk elements, modernizing traditional silhouettes for the cool downtown girl. She later shifted to jewelry design before her untimely death at just 47 in 2019.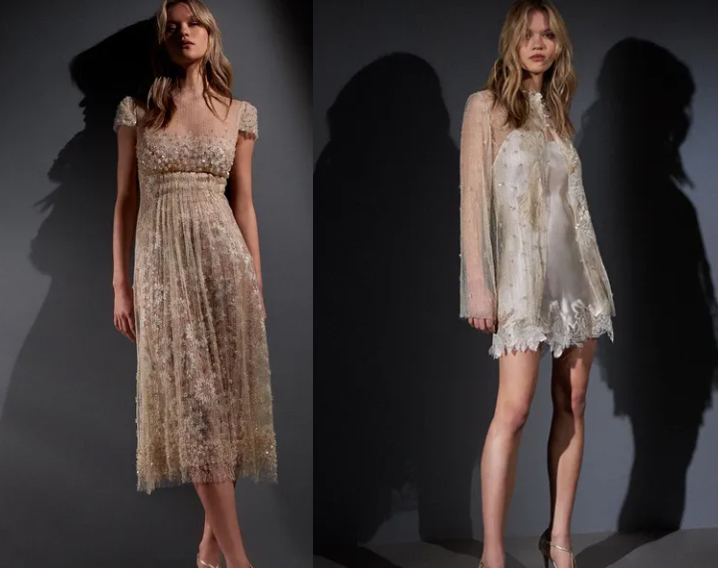 Top-Tier Greek Designers Today
Atelier Loukia. With maximum probability – a conclusion drawn lately by Vogue Greece – she is the most important Greek designer of her era with a career spanning more than 4 decades. Her signature technique involves patchworking high-end fabrics, including luscious silks, wools, and couture-level lace she deconstructs and reassembles in whimsical ways. With studies at Central Saint Martins in London, she is a connoisseur of fabrics, appreciating their visual and tactile allure. She masters the moulage technique – never uses a pattern – and believes that Fashion is intertwined with the Arts, especially sculpture and architecture. She loves to create unique pieces for ballet, opera, and high-profile theater performances, and she also enjoys creating bridal, and special-occasion looks. She carries from her early days in London boho-chic references – a rebel at heart with an extraordinary sense of style – and maintains the same atelier in Kolonaki square, the most upscale neighborhood in downtown Athens, a historical hotspot for designer ateliers. An advocate of slow fashion, with a loyal, discerning clientele, she has put her stamp of originality on Greek fashion and has shared her insight with a cosmopolitan, eclectic audience with fashion shows at important cultural venues in Greece, and all over the world, from Tokyo to Tel Aviv. Despite her impressive career, she is a minimalist who maintains a low profile but wins you over with her warm personality and innate elegance that comes in the details of her looks.
Celia Kritharioti. Vanity Fair magazine named this fashion house as one of the six couturiers in the world worth watching due to the craftsmanship, the detailed hand-made work, the vision, and her unique creations. Designer Celia Kritharioti is the innovative designer and owner of the oldest Greek fashion house established in Athens in 1906 in the historical neighborhood of Plaka. She has confidently brought the house's glorious tradition into the 21st century. All pieces are hand-crafted and specially designed for each client. Having taken measurements thoroughly and after two rehearsals, the best seamstresses sew, embroider and prepare each creation from the very beginning, "as if it hasn't been touched by human hand," as Celia notes. Silk lace from Paris, taffeta, tulle, precious stones, high-level craftsmanship, and tradition are necessary ingredients in this magical mix. From cocktail dresses to wedding gowns, one of Celia's biggest passions, these pieces are instant confidence-boosters. Her couture is the ideal combination of femininity, finesse, and glamour, with runway showstoppers being showcased in Greece and internationally on world-class top models such as Natalia Vodianova, Naomi Campbell, Iman, Giselle Bundchen, Leticia Casta, Claudia Schiffer, Elle Macpherson, Karolina Kurkova, Ana Beatriz Barros, Isabeli Fontana, Lais Ribeiro, Joan Smalls, and Martha Hunt. The designer presented her first-ever Haute Couture Fashion Week show in Paris in 2017, with British Vogue describing it as "a collection that served to fulfill every couture fantasy." Equally stunning was the SS20 collection "One" she presented at the British Museum in London. A-listers who have been dressed by her on the red carpet since 2012 include Gwyneth Paltrow, Jennifer Lopez, Lady Gaga, Rita Ora, Katy Perry, Heidi Klum, Kim Kardashian, Camila Cabello, Nicole Scherzinger, Olivia Palermo, Elsa Hosk, Chiara Ferragni, Nadine Leopold, Cindy Bruna, Maria Menounos, Giuliana Rancic, Hailey Baldwin, and the list goes on as we speak.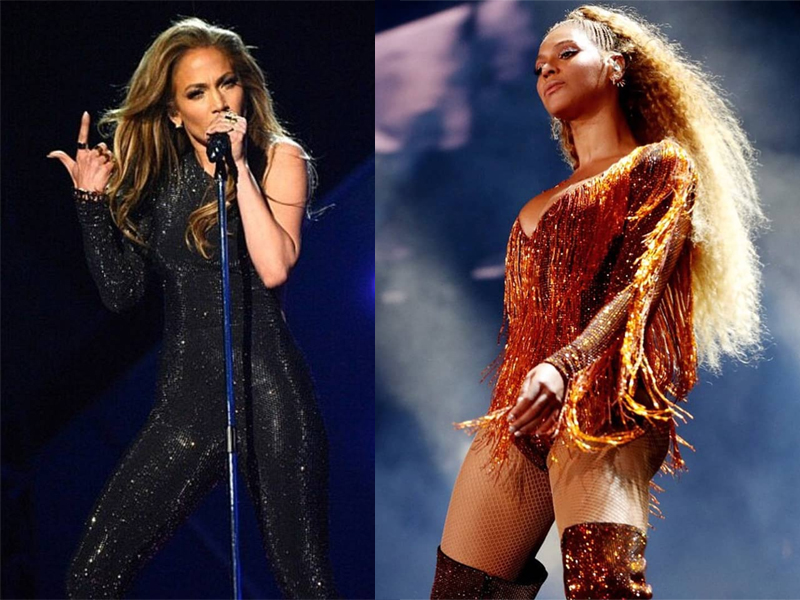 Vrettos Vrettakos. He has dressed Beyoncé, Jennifer Lopez, Shakira, and more of his dazzling clientele with Swarovski crystals, form-fitting silhouettes, incredible motifs, and ultimate glamour. With studies at the Royal College of Art in London, the Athens-based designer has a global career in the realm of Haute Couture, his glam-rock version of it. He was catapulted to stardom as the exclusive designer for Beyoncé's The Mrs. Carter Show World Tour in 2013, and he was also among the glittering roster of designers who dressed her for the visual album Black Is King in 2020. His longstanding collaboration with Swarovski enabled him to create for her and other A-listers high-caliber eveningwear and on-stage looks, including jumpsuits adorned with thousands of crystals for Beyoncé and her dancers at the world tour. Crystals are always strategically placed to glorify the female body. His atelier is on the seaside, in the Southern Athenian suburb of Paleo Paliro.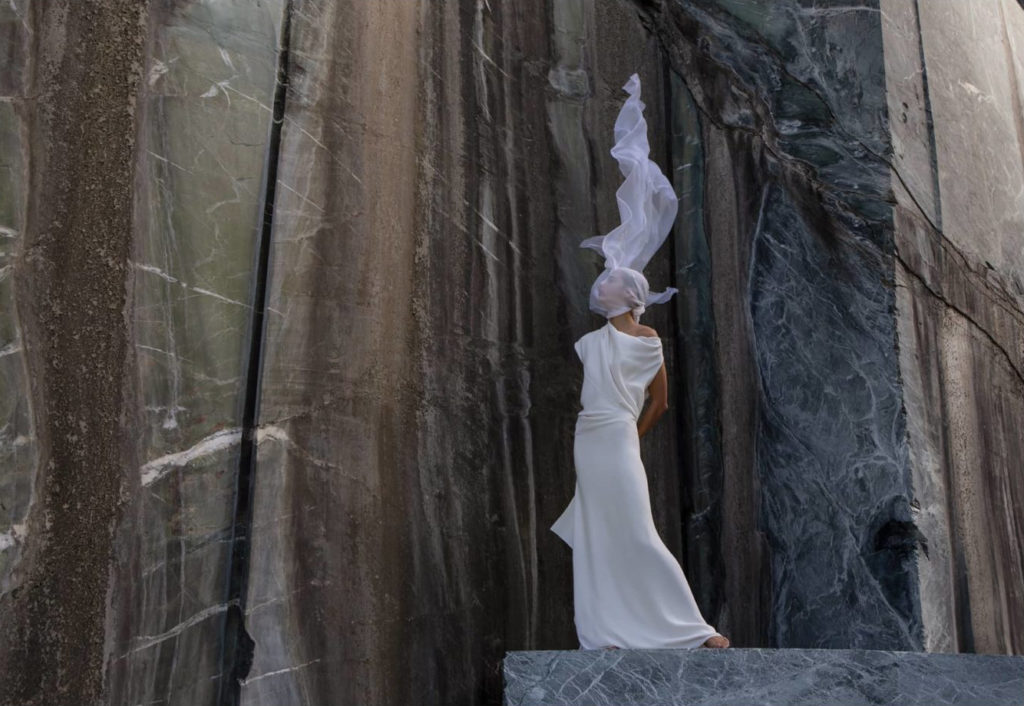 Angelos Bratis. Born in Athens in 1978, Angelos Bratis grew up in his seamstress mother's atelier before studying Fashion. He gained his master's degree at ArtEZ Institute of the Arts, formerly known as the Arnhem Fashion Institute, in Amsterdam. He then worked as an assistant to couture houses in Paris and Rome until his return to Greece in 2005 to establish his design studio. Later, the financial crisis and recession's local implications pushed him to leave his hometown behind once again. He returned to Italy, where he acted as a consultant designer for brands such as Vionnet and Roberto Cavalli while presenting his eponymous collections. In 2011, the designer's career and popularity were boosted by winning the Who Is on Next? competition, founded by Vogue Italia's Franca Sozzani, designer Silvia Venturini Fendi, and AltaRoma. In September 2014, he was selected to present his SS15 collection in the Teatro Armani, fashion maestro Giorgio Armani's Milanese headquarters designed by Japanese star architect Tadao Ando. His fluid silhouettes and signature drapes set a new mood of effortless elegance. Over the years, his collections have graced catwalks in Milan, Paris, Amsterdam, Athens, Beijing, and New York, and have garnered international media attention, including endorsements by industry heavyweights such as Suzy Menkes and Franca Sozzani. He has collaborated on special projects with global brands, including Yoox.com, L'Oreal Paris, Wella Professionals, Mattel's Barbie, Johnnie Walker Black Label, and Harris Tweed. Take a glimpse of his draping magic at his design studio in downtown Athens.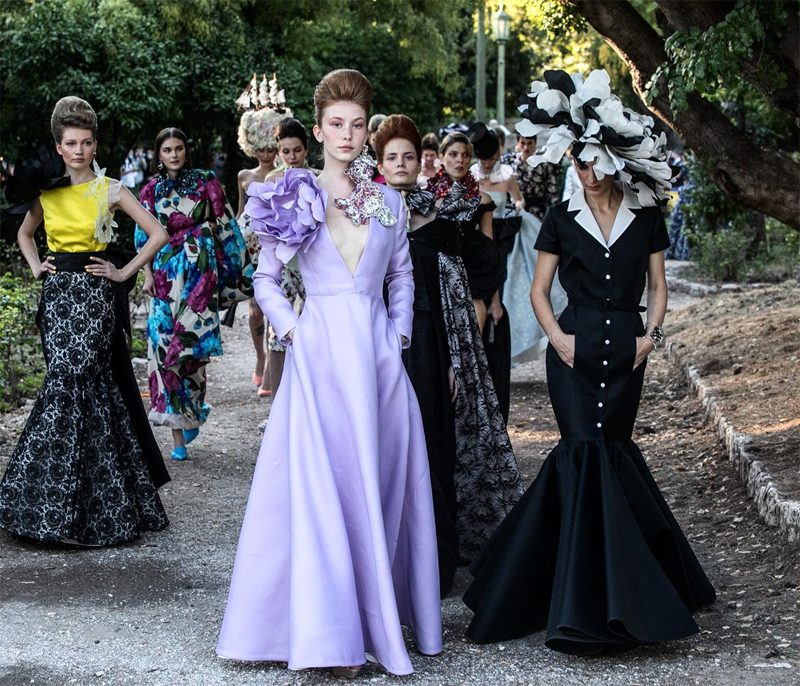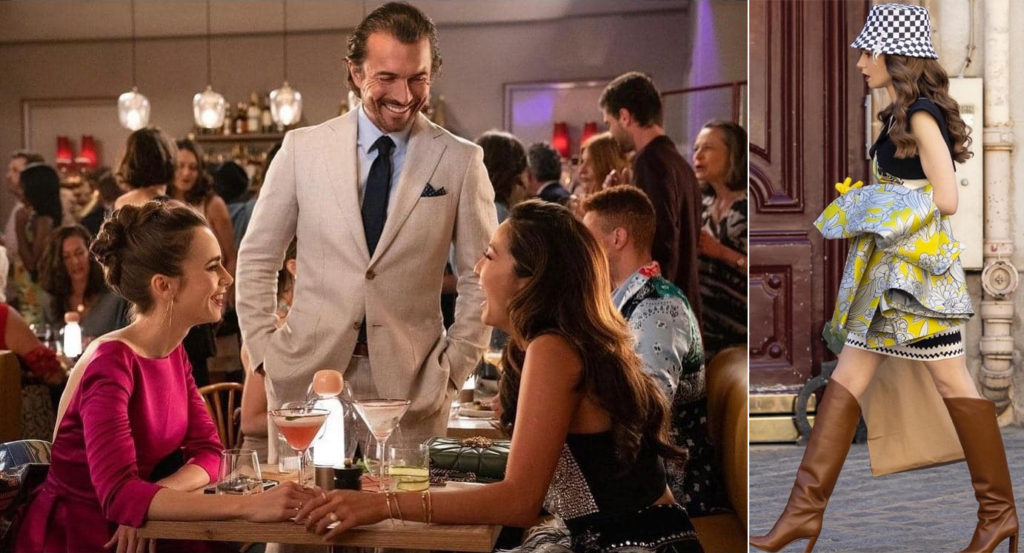 Vassilis Zoulias. After 20 years as a brilliant fashion editor for magazines including Vogue Greece, he began fulfilling his longtime dream of designing clothing and accessories. In 2002, he opened his boutique, Vassilis Zoulias Old Athens in Kolonaki, where he introduced luxury shoes, handbags, hats, and limited collections. In 2007 he launched his first Prêt-à-Porter collection, and by 2008, he had showcased his first Haute Couture and Bridal collection. Old-school femininity is the term he serves so devoutly: romantic prints, voluptuous figures with a slim waist, noble style, and aristocratic allure characterize his nostalgic yet modern glamorous creations. His "bon chic" vision, quintessentially international, is sewn with deep politeness and graciousness – each piece honors the legacy of the eclectic glamour of the past. His silhouettes flatter all types of women. Everything is meticulously detailed, looking elegant and precious at the same time. Persistently creating and designing outstanding collections using hand-made craftmanship, he attracts an exclusive loyal clientele and A-listers on their special occasions, including Laura Dern, Gwen Stefani, Mindy Kaling, Ariana Rockefeller, and Alison Brie. His vibrant creations have also been featured in Netflix series "Emily in Paris" on starring actress Lily Collins.
Costarellos. Born in Dusseldorf, Germany, with parents who were already active in the fashion industry, this Greek designer also has an international presence. He studied in Greece and at the London College of Fashion in the UK and launched his fashion house in the Greek market in 1998 with his first Ready-to-Wear line dedicated to the craftsmanship of moulage and other couture techniques. Quite early in his career, he started building up a prestigious clientele. By 2000, his production line was enriched with two new ateliers, which provided the flow for the collections' development and the unique bespoke creations. The designer – also based in Kolonaki, Athens – always blends his love for color and elegant cuts in his unique designs of Nouvelle Couture. He is inspired by ancient Greek philosophy and infuses his romantic styles and bridal collections with femininity, movement, and fluidity. A worldwide distribution network with more than 50 selling points, such as Harrods, Moda Operandi, and Harvey Nichols, constitutes an international seal of approval.
MI-RŌ. Dimitris Mastrokalos and Giannis Raptis maintain a longtime friendship, which in 2003 evolved into a partnership that would forever change their lives. Dimitris studied Graphic Arts and Fashion, while Giannis Marketing, a great mix of backgrounds for a thriving fashion label with a young, modern twist and a touch of luxe. It soon became synonymous with fresh yet timeless style, fearless design, dynamic silhouettes, feminine lines, precious materials, and detailed tailoring. Instantly recognizable and always making women feel special, their creations captured the attention of the media, industry insiders, and a fashion-savvy clientele as the go-to choices for occasion dressing. The designers also attracted and secured collaborations with international mega-brands such as MAC, Kiehl's, and Samsung. Plus, they have successfully put their stamp on costume design for theater, movie productions, and more. Today, their 3 couture lines – womenswear, menswear, and bridal – are housed at the MI-RŌ atelier and boutique, located in Kolonaki, in the heart of Athens, while their RTW is distributed to exclusive retailers in Greece and Cyprus.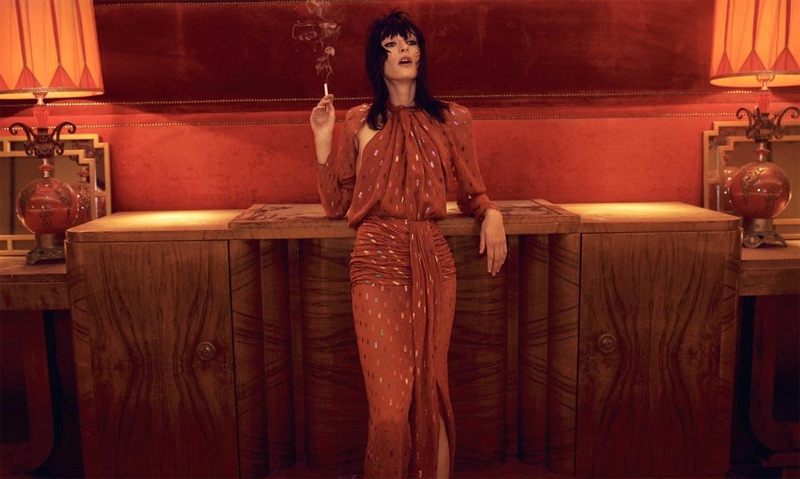 Deux Hommes. Dimitris Alexakis and Grigoris Triantafyllou are a successful Greek designer duo focusing on heritage elements including balance, light, clarity, and centuries-old architecture & sculpture. Their collections stand between antiquity and modernity, ready-to-wear, and couture elements. Being conceptual with a hint of functionality, these eye-catching creations, manufactured in Italy, feel unique. The designers maintain a showroom in Athens and are also selling to boutiques in France, Italy, and Russia. A wide range of options for special occasions shows their knack for boundary-pushing ideas and a host of references, including European art and Greek culture. The label is a favorite among local celebrities.