Private Dining Options Around Athens
The advent of Covid-19 signaled for Greece and the whole world a shift towards more private forms of leisure and entertainment. Following related hygiene protocols, acclaimed chefs started offering more private dining options which are still popular in the post-pandemic world. In Athens, such restaurants serve a wide range of culinary marvels from creative Greek kitchen recipes to molecular gourmet dishes of international appeal. The pandemic that was dealt with by the Greek government with a great sense of responsibility, proactive attitude and an unexpected degree of efficiency hailed and supported locally and globally across the social and traditional media, offered abundant food for thought to leading hospitality experts and restaurateurs. Private dining and catering have been a popular option for wealthy locals over the last decade of recession in Greece when visibility of any sort of affluence could have been proven a provocative political statement. Most year-round luxury restaurants in and around Athens maintain an upscale space for private small-group dining or a similar service offered in your home or elsewhere amazing. They provide you with a tasting menu or partial chef recommendations and they work with you (consultation) to develop an experience memorable to your guests. A romantic dinner, a birthday or anniversary, or just a friends' get-together over spectacular food can take place in a very protected environment that puts fun & fantasy to the forefront. We will elaborate on some restaurants from our Finest Dining on a Winter Trip to Athens post so you can start planning your next get-together.
Botrini's. With origins from Italy and the Greek island of Corfu, this acclaimed chef who is trained in the molecular kitchen is the gastronomy mastermind behind his namesake Athenian restaurant that is holding one Michelin star since 2014 and is located a relatively brief taxi drive from downtown to the northern suburbs. Exciting Mediterranean-inspired gourmet treats are served in an elegantly simple space. The most exclusive dining experience there is the 'Chef's Table' with a direct view to the open kitchen and a tasting menu specially designed for the evening you booked from the freshest and finest ingredients turned into a gourmet feast for only 4 people. Private dining for a larger group (maximum 20 people) is also served at the restaurant's atrium. Catering at the villa you might be renting is also a fascinating scenario.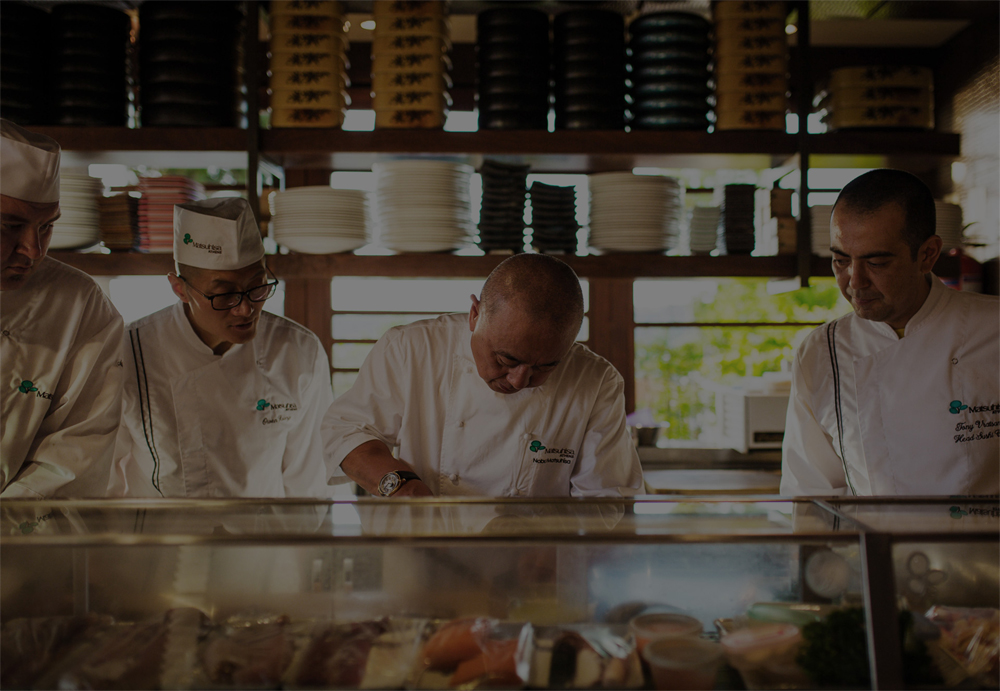 Matsuhisa Athens. One of the 40 global locations for creative Japanese kitchen with the iconic dishes signed by legendary chef Nobu Matsuhisa and reinterpreted by brilliant Greek chefs, is this spacious seaside restaurant decorated by the Rockwell Group from New York. The sunset-view indoor dining space – with equally impressive outdoors in the summer – is totally worth the 30-minute seaside drive from downtown. It is located in the Four Season Astir Palace Hotel complex, already a luxurious proposition in the Athens Riviera. Yet discerning clientele could go a little further – specifically on the upper floor – where a dream sea-view private dining lounge for 8 people is equipped with a private sushi bar and chef to create a spectacular omakase tailor-made to preferences.
Vassilenas. This luxe 60s-inspired minimalist space is the evolution of a traditional Greek 'taverna' from the 20s; its gourmet reiteration. Creative and innovative recipes take seafood to the next level. Its 100-year culinary journey – among other prominent customers Winston Churchill dined once there – blends with the cosmopolitan story of the iconic Hilton (soon-to-be-Conrad) hotel across the street. The tasting menu is served with excellent wine pairing at 75 euro/80 USD per person. For added privacy, you can book the semi-private table near the windows of the upper level.
Vezene. Tap this Greek-inspired bistro owned by Greek-American chef Ari Vezene to experience his unique touch on traditional cuisine. Equipped with a wood-fired kitchen, it serves sustainable meat, local seafood, and several other creative dishes made with the freshest natural ingredients and old-school techniques that have a raw, minimalistic edge. It is all about culinary honesty and intimacy. The menu can be customized based on your preferences and is presented in a family-style, shearable way. An extensive selection of fine spirits and wines from Greece and around the world accompanies your meal, along with the possibility of a cocktail menu. Dressed in wood, glass, and leather, the sand-hued space is designed with a primary objective to portray informal elegance. It features an indoor dining area and an outdoor all-glass terrace staged on top of a secret greenhouse under its glass floor. A flock of gold-tone butterflies travels through the space giving it an artistic aura. Architectural lighting was designed by the eclectic Greek studio OKAPI with the sole purpose of seamlessly bringing the Athenian nightscape into the dining room. The restaurant is located in the urban gardens of Madrid Park, next to Vassilenas, across from the National Gallery, in a quiet neighborhood near Kolonaki. Catering is also an option.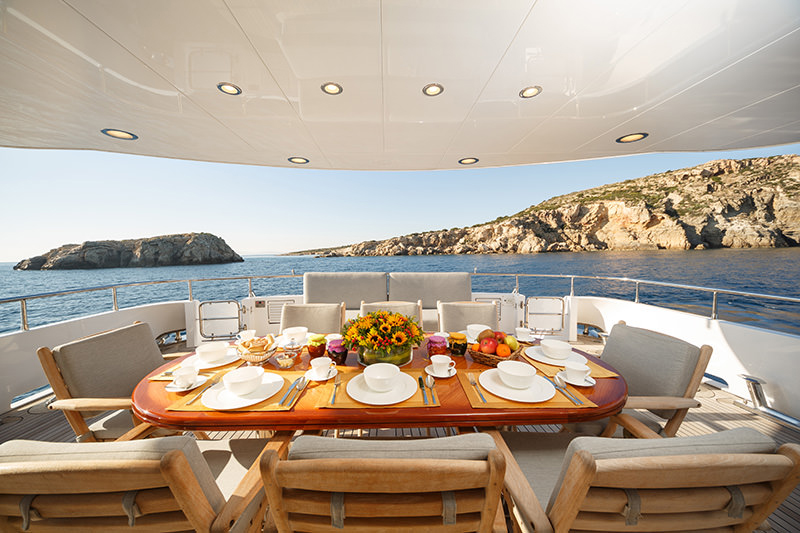 Milos Athens. Greek Chef Costas Spiliadis opened his first Milos restaurant in Montreal back in 1979, followed by other successful locations: New York Midtown (1997), Athens (2004), Las Vegas (2010), Miami (2012), London (2015), and New York Hudson Yards (2019). As you may already know, the seafood-based menu is based on clarity, simplicity, and the finest quality of ingredients. It is a quintessential Mediterranean culinary hotspot relocated in 2021 from the Athens Hilton Hotel to the brand's first-ever 5-star gastronomy hotel Xenodocheio Milos at the heart of Athens' historical center. It provides you with several exciting options for private dining depending on the number of guests you want to accommodate. Plus for yachting aficionados, a private chef serves exclusive gourmet meals for a maximum of 10 people on board the restaurant's 113ft 2in/34.5m yacht Milos at Sea while it is island-hopping to selected Greek destinations for a minimum of 7 days. The captain is always there to discuss with the guests and propose exciting places along the Greek coastline and islands. Guests can choose from a long list of activities: cooking lessons, wine and cheese tasting, fishing, and more. A luxurious culinary-focused stay is promised to be experienced across the yacht's 2-level deck and various indoor and outdoor dining areas, as well as 4 bathroom-equipped cabins including a Master Suite and a VIP Stateroom.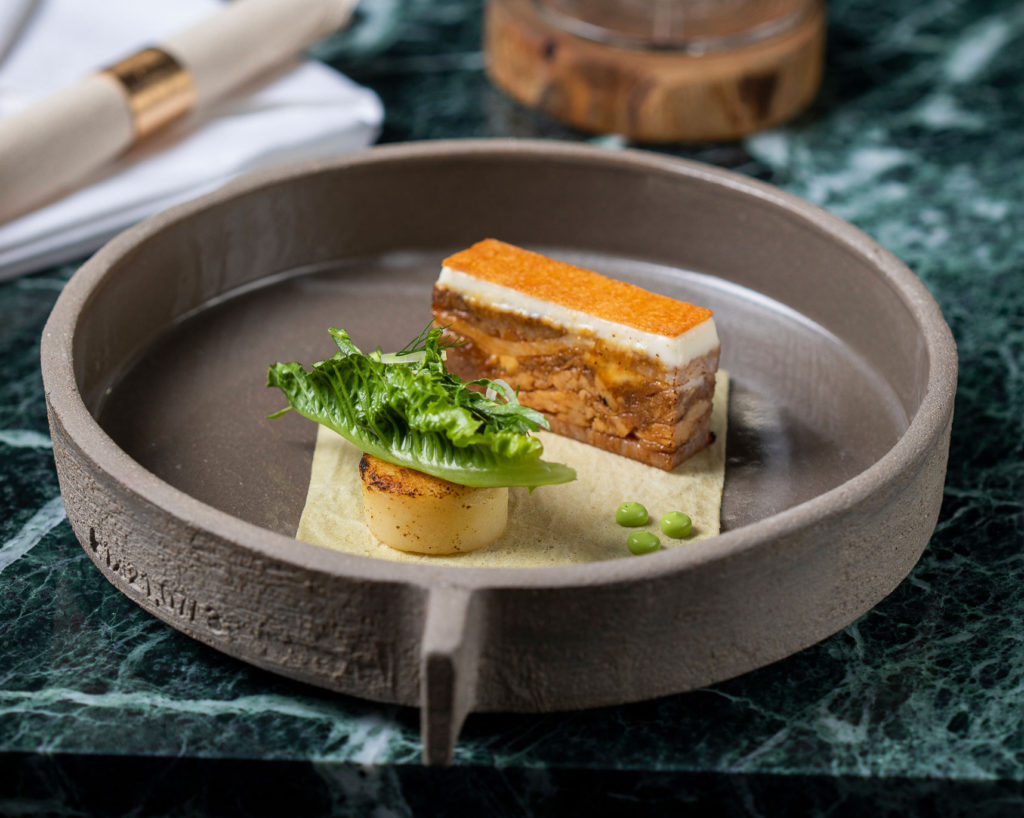 CTC Urban Gastronomy. The acronym doesn't stand for but sounds like the Greek word 'sítisi', which translates as 'feeding'. Via molecular kitchen techniques, chef Alex Tsiotinis who has worked alongside the likes of Alain Passard, Hélène Darroze, Eric Frechon, and Pascal Barbot, goes well beyond the essentials, introducing his customers to a maze of playful dishes. This one-Michelin-star restaurant feels homey, private, and elegant. It recently moved to a beautiful neoclassical building in Kerameikos, one of the oldest neighborhoods of Athens. Weather-permitting, and along with fabulous interiors, its stylish backyard with sparse seating recreates the experience of quintessential Athenian outdoor dining. The Blind Taste Menu keeps a strong element of surprise while introducing you to modern Greek gastronomy. It's a mesmerizing 11-course culinary "voyage" full of surprises. The new space which has been designed to capture all your senses will introduce you to the history, culture, and traditions of the lavish Greek cuisine translated into the most creative and sophisticated culinary language. The finest local ingredients come into play along with excellent wine pairing. It makes for a memorable night out. Customization based on food restrictions or preferences with prior 48-hour notice and private dining are among your options.
Kuzina. If your goal is to eat gourmet at the heart of Ancient Athens – with a view to the Acropolis in the summer – then in this spacious neoclassical building located in the historical center, cosmopolitan Greek chef Aris Tsanaklidis will make your dreams come true. Educated at the Culinary Institute of America with career milestones in New York, Los Angeles, Washington, Japan, Hong Kong, Mexico, and the Virgin Islands, he maintains a creative approach to Greek specialties. The multi-level space with a spectacular rooftop offers a variety of options for private dining.