Fine Jewelry Shopping in Athens
A brief visit to the National Archaeological Museum where famous 19th c. amateur archaeologist Heinrich Schliemann's solid gold artful finds from Mycenae (16th c. BC) are on display, will be indicative of the Greek heritage in jewelry making. Goldsmiths, with simple tools, created elaborate pieces that showcase extraordinary sophistication and craftsmanship. From headdresses and masks to necklaces, rings, and bracelets, these intricately engraved Bronze Age treasures comprise one of the largest gold finds in the history of Europe. Greek artisans produced equally stunning jewelry during the Classical Age (5th-4th centuries BC), the Hellenistic period (323-31 BC), and the Byzantine Empire (4th-mid 15th c. AD). In modern Greece, especially after WWII, a revival of fine jewelry-making happens. Several of the pioneering families are still in the business, designing and crafting marvelous items, most of them inspired, one way or another, by the various phases of the Greek style and civilization. Downtown Athens is sprinkled with jewelry stores and showrooms, some of them affordable and touristy, but luxury lovers will mostly be drawn to the boutiques prominent Greek jewelers have at prestigious addresses at the heart of the city. If one area of Design is where Greeks excel at and create trends for this is Haute Joaillerie!
This heritage fine jewelry brand continues on a global scale the legacy of its late founder Ilias Lalaounis, the first and only jeweler in the world to be inducted into the Académie des Beaux-Arts de l'Institut de France. He designed himself the Academicians' sword he received; previously designed by Salvador Dali. The newly renovated boutique in Athens speaks of a gilded success story of stardom, business acumen, and creativity. His predominantly 22kt gold statement creations have been spotted and photographed on Elizabeth Taylor, Jackie Kennedy Onassis, Maria Callas, Barbara Streisand, Kylie Minogue, Scarlett Johansson, Rihanna, Elizabeth Hurley, Oprah Winfrey, as well as Paloma Picasso captured by Helmut Newton's provocative lens. Out of 18,000 different styles from around 50 collections he produced, more than 4,500 iconic pieces are on display in his innovative jewelry museum in the footsteps of Acropolis, many exhibited in other important museums across the world (V&A, Smithsonian Institute, Met Museum, Pushkin Museum of Fine Arts) and most are part of private heirlooms. His 4 daughters usher the brand to a new era, always tapping into the heritage of reviving Ancient Greek art, as well as art from Asia, Africa, America, and the rest of European civilization. Their father was an expert in centuries-old techniques, including granulation, filigree, hammering, and hand weaving. Besides various cultures, he got inspired by astronomy, technology, biology, nature, and medicine. He started working for his uncle Xenophon Zolotas in the 40s, and from the late 60s onwards, created a jewelry empire with selling points in all major cities of the world, from Paris and London to New York, Tokyo, and Hong Kong.
The oldest Greek jeweler of global magnitude in Athens goes under the brand name Zolotas, with Paris-trained founder Efthimios Zolotas having the vision to establish in 1895 in Athens a jewelry house of European luxury standards. His deeply educated son Xenofon Zolotas – professor of Financial Law and prominent banker – fulfilled his dream from the late 50s onwards, adding to his important clientele names such as the Kennedys, Romy Schneider, Elizabeth Taylor, Maria Callas, with the help of nephew Ilias Lalaounis who later created his own legend, as we said. Inspired by ancient Greek art and architecture, he worked with 'la crème de la crème' of local craftsmen to produce timeless masterpieces. Collaborations with creatives such as sculptors Claude Lalanne and Nisa Chevènement, and designers Paloma Picasso and New Yorker Ronald McNamer led to very elegant collections. Praised by Karl Lagerfeld in 2016 as 'holding the reigns to innovating antiquity', current President of the company Marianne Le Clere-Papalexis is sharing this legacy with her son, Creative Director Georges Papalexis. The house's 2-floor boutiques in Athens and Paris are a testament to Greek talent and determination.
Multi-awarded and a favorite among Hollywood's A-listers, this brilliant young designer coming from an established family of jewelers and educated at the Gemological Institute of America, launched his brand in 2006. His flagship boutique in the fashionable district of Kolonaki in Athens (another in Mykonos and several selling points in Europe, Asia, and the US) is a real heaven of minimalist interiors with extraordinary modern pieces of jewelry on display. With a knack for design, traditional goldsmith techniques, and innovation, he makes emeralds, diamonds, sapphires, rubies, and precious metals feel fun and refreshing. His austere emblematic logo sets the tone for something cool, elegant, and unconventional. Elements in black and clear enamel are signature ones – patented by himself – that are still evolving in a magical way. He loves art deco, geometry, and sharp, clean lines. Nikos Koulis has earned various accolades, including the prestigious GEM Award for Jewelry Design at the Jewelers of America Gem Awards in January 2020 in NYC. His wide range of styles has been spotted on Reese Witherspoon, Naomi Watts, Gwyneth Paltrow, Scarlett Johansson, Nicole Kidman, Meghan Markle, Jennifer Lopez, Jane Fonda, Michelle Obama, Jennifer Lawrence, Salma Hayek, Oprah Winfrey, Queen Rania of Jordan, Brooke Shields, Rihanna, and the list goes on! At President Joe Biden's Inauguration, the young poet Amanda Gorman while reading her poem "The Hill We Climb" was wearing spectacular hoop earrings from the designer's Energy Collection, a gift to her by Oprah Winfrey.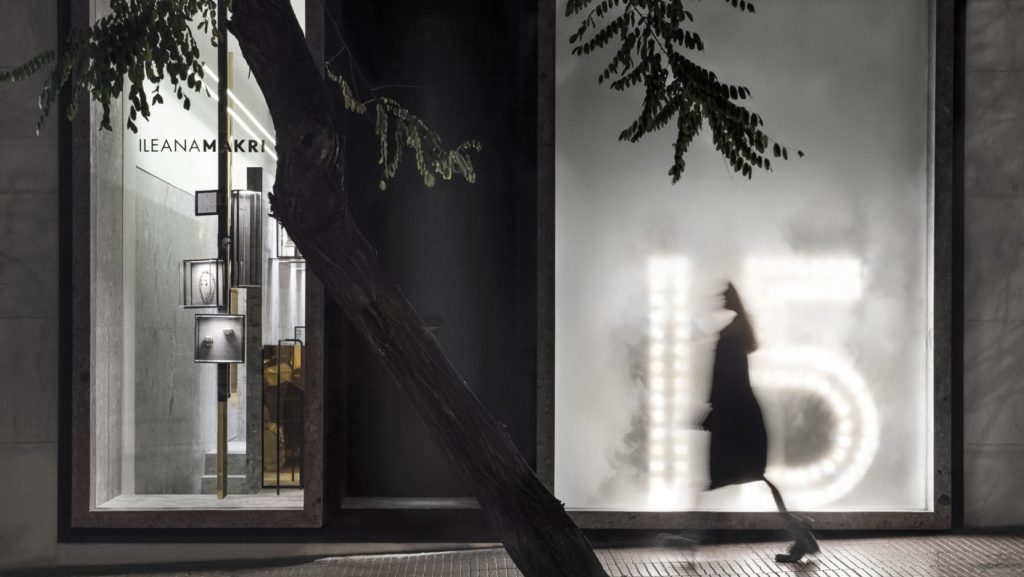 She launched her first jewelry collection in 1996 and opened her first concept jewelry boutique in 2015 in Kolonaki, Athens, a few blocks away from that one of Nikos Koulis. Drawing inspiration from multicultural symbols such as the Mediterranean "evil eye" that protects the wearer from negative energy, she designs rock chic fine jewelry crafted from 18kt gold, diamonds, rubies, and sapphires in various shades, and other gems. She is known for runway collaborations with designers Marios Schwab and The Row (Olsen sisters) as well as for creating jewelry for Uma Thurman, Jennifer Lopez, Heidi Klum, Lenny Kravitz, Faith Hill, Rita Wilson, Courtney Cox, Debra Messing, and more. The all-traveling designer has landed stockists in Europe, Asia, and the US. More affordable options of her impeccable aesthetics come with her Eye M collection.
For 5 generations Fanourakis is synonymous with understated glamour and artistic flair. With two boutiques in Athens – one downtown in fashionable Kolonaki and one in the Northern suburbs – Liana Fanourakis continues the creative legacy that started in 1860 on the island of Crete. Their traditional goldsmith techniques are constantly enriched with new methods and a knack for experimentation. These magical pieces are characterized by a sculptural, artisanal effect, and a love for nature. Thankfully, the brand enjoys international recognition.

Since 1948 when a visionary banker shifted his career, this downtown boutique on the upscale pedestrian street of Voukourestiou is a great place to shop for unique jewelry collections inspired by Greece, nature, and organic forms. Crafted from 10kt gold, a signature material for the latest collections, these pieces are fine-quality and easy to wear.

From a family of jewelers that charm the industry since 1926, Liana Vourakis is another successful jeweler in the heart of Athens. A wide variety of "evil eye" charms and other jewelry pieces show great craftsmanship and imagination. Imagery from nature, decorative patterns, and references to Greek culture, along with inspiration from travels, are transformed into fun, whimsical jewelry.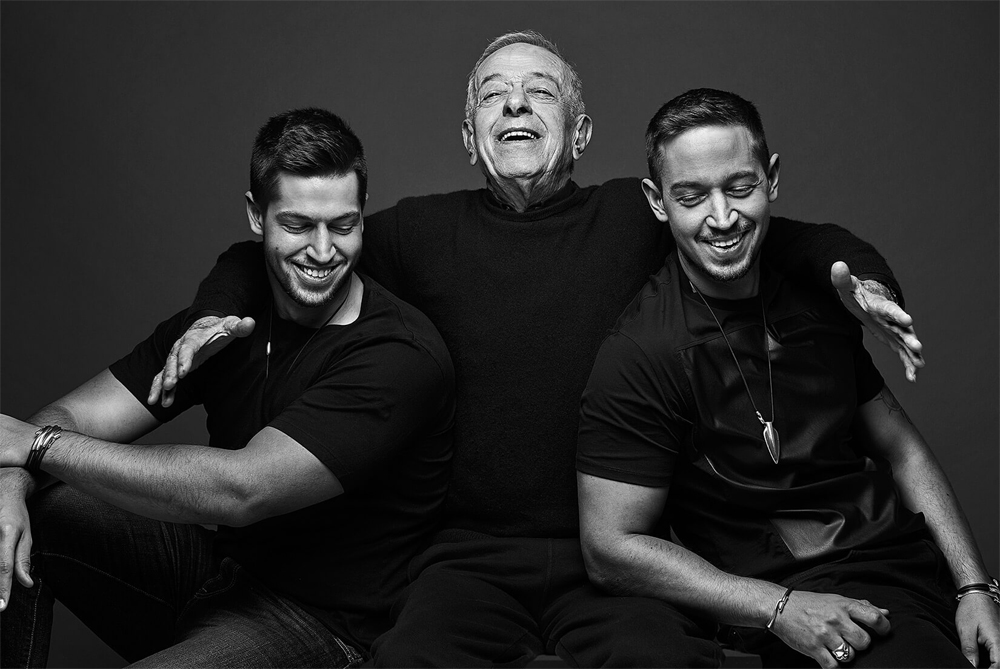 He passed away in 2020, yet his legacy lives on through his flawlessly fluid minimalist designs he conceived mainly as a jeweler, besides also designing everything around him, from homes to objects, including the interiors, the starry-sky ceiling and the star-shaped logo of the legendary club Astra in Mykonos, and more. He even created engineering manuals when he was serving in the Greek Navy. The self-taught designer worked in New York for 11 years (first at David Webb, then his own workshop). His friends and clients Keith Richards and Ronnie Wood from the Rolling Stones, as well as Lou Reed, were obsessed with the purist nature of his pieces. At his flagship store in Kifissia, a posh northern suburb of Athens, his sons and team will guide you through an edgy stylish universe. You'll get a totally customized fine jewelry piece there.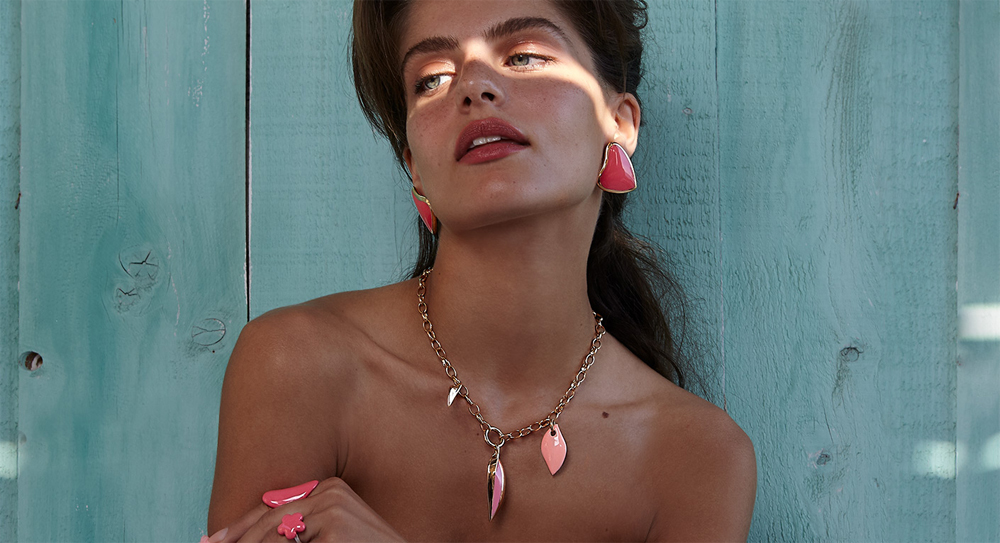 Back in the 70s in Milan, Rinaldo Gavello and his Greek wife Martha started designing beautiful modern jewelry based on their research on ergonomics, functionality, and technology. The brand has two lines the extraordinary fine jewelry one and the more affordable Very Gavello with signature styles available in 9kt gold and Essenza, a unique alloy of colors for each enameled jewel. Today the company's fascinating journey with headquarters in Milan and a flagship boutique in Kolonaki, Athens, continues with their very talented daughter Elisabetta. Get a scoop on their variety of coveted Riviera-worthy styles on your next trip to Athens.
Since 1963 this family-owned atelier of fine jewelry has maintained a fully equipped atelier where experts design and create exquisite pieces – many of them custom-made to meet individual needs. Master artisans with diverse skills, designers, model-makers, goldsmiths, gemologists, gem-setters, and polishers, work in perfect harmony to transform original sketches into exceptional jewels crafted from responsibly sourced hand-picked diamonds and colored gems. The flagship boutique in the prestigious pedestrian street of Voukourestiou operates under the same roof as the studio, where all these masterpieces are meticulously manufactured. Opt for wonderful classics and a great selection of stones there.
Two GIA gemologists and visionary designers are the 3rd generation of a family business that has created playful masterpieces for more than 60 years. Inspired by the undeniable beauty of the Greek islands, brothers Yiorgos and Fotis Poniros feed the imagination of their demanding clientele with dazzling imagery. With tremendous success in the islands of Santorini and Mykonos, and studies in New York and Italy, they have attracted interest from VIPs, including designers Tommy Hilfiger and Dolce & Gabbana, and they have been multi-awarded for their couture jewelry collections. They have also created many times the Cardinal Ring, which is Vatican's annual reward for the cardinal with the most important humanitarian contribution. Their father and founder, Dimitris Poniros, with origins from Constantinople, is the leading force. Original hand-crafted designs known worldwide are the Windmills, the Volcanic Flowers, and the Blue Domes. Perfectionism and finesse stand at the core of their philosophy. You can book an appointment at their atelier in the heart of Athens close to Syntagma.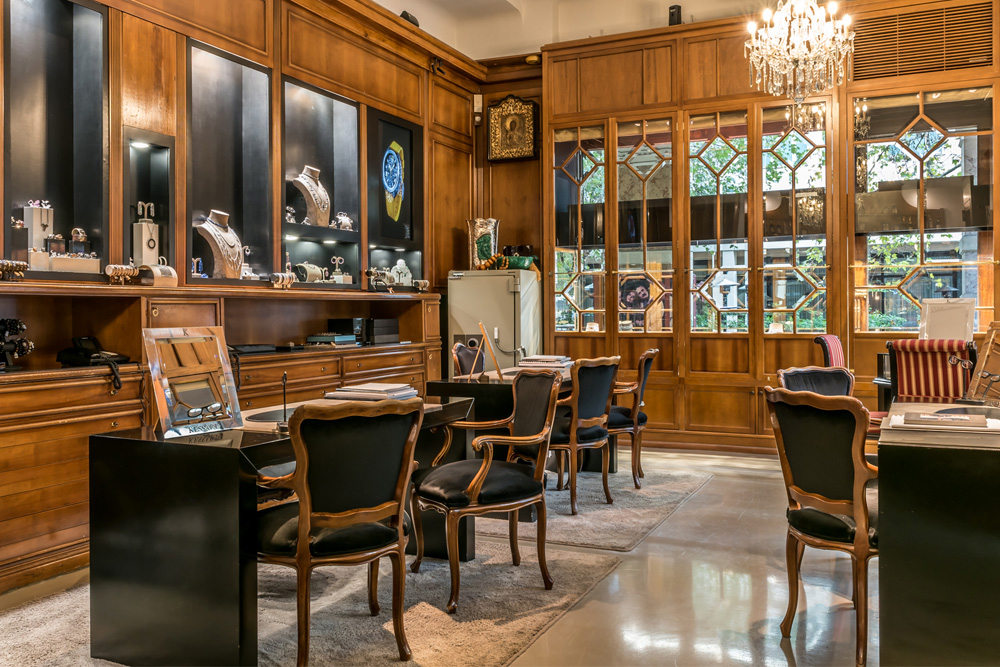 With a larger-than-life, vibrant personality, Costas Kessaris is a real celebrity himself. He has been an indispensable part of the industry since 1965. His glamorous mahogany-clad neoclassical boutique stands proudly at the most prestigious Athenian address, a breath away from the most important hotel in Athens, 'Grande Bretagne'. He works with a great team of artisans, designers, gemologists, and other specialists to create fine jewelry collections and made-to-order pieces for the most demanding clients from all over the world. His son will gradually take over the business, and his daughter already contributes her namesake collection with contemporary and bespoke fine jewelry styles. Along with the Kessaris creations, you will find a selection of collaborations, such as with Bulgari and De Grisogono. This place screams Athenian grandeur, so a visit there will be more than indicative of what Greek luxury is.
Near the end of the 19th century, the Vildiridis family, after a brief career-driven adventure in the United States, decided to train in the art of the goldsmith, and at the beginning of the 20th century, they opened the first store in Constantinople. They soon expanded to the North of Greece. Fast forward to today's 4th generation, and we are marveling at the impressive flagship boutique downtown Athens diagonally across 'Kessaris'. Sisters Venetia and Stella Vildiridis, trained at the Gemological Institute of America, aim to redefine timelessness in fine jewelry.
From famous blogger Chiara Ferragni to Helena Christensen, Naomi Campbell, Mila Kunis, Jennifer Lopez, and Madonna, many glamorous ladies have been spotted or photographed wearing Danelian diamond creations. Myrto Danelian, a cosmopolitan creative and businesswoman, along with her sisters Barbara and Irini, shares her deep knowledge of couture jewelry and posh lifestyle with her clients. Since 1973 this jewelry house founded by Choren Danelian stuns the world, as the most important importer of diamonds in Greece. Their showroom can only be visited by appointment, yet it is totally worth the effort. In their glittering roster of customers, you will find 50 Cent and Bill Gates.
For more than 60 years, this family of jewelers from Constantinople is seriously involved with the world of luxury, emanating their aesthetics via fine jewelry creations, collaborations, and the look & feel of their new downtown boutique at Syntagma Square.
Check also the next generation of Greek Fine Jewelry Designers HERE.