Finest Greek Wines and Their Makers
Greek viticulture – the science, study, and production of grapes – and viniculture – the "science" of wine-making – seem to have started 6,500 years ago. Archeologists have found evidence of wine in ceramic pots at the Northern Greek pre-historic settlement of Dikili Tash dating back to 4,200 BC. It is considered the oldest wine in Europe, and Greeks are among the world's first wine producers. After centuries of wine-making, during the early 20th century, phylloxera – an insect pest from America that had a few years ago wiped out the European vineyards – caused unprecedented damage first to Northern Greek vineyards, later to most vines in mainland Greece, while most in the Greek islands remained intact. American scientists solved the problem by grafting American pest-resistant rootstock with cuttings from the desired pet-vulnerable grape variety. In the islands yet, mostly having dry, rocky soil, you might still find some of the oldest ungrafted vines, even 500-year-olds. For many reasons, the new Greek wine revival happened as late as the last years of the 20th century. Local wine enthusiasts and Greek graduates of Oenology from important Universities in France and across Europe are credited for encouraging investments in modern equipment, research, and development in Greece. They aimed at reviving and saving from extinction many historic indigenous varieties that are related to diverse terroir and weather conditions. Assyrtiko (white) from Santorini, Xinomavro (red) from Naoussa and Amyntaio in Northern Greece, Malagousia (white) re-cultivated first in Chalkidiki in Northern Greece, Agiorgitiko (red) traditionally from Nemea in Peloponnese, Mavrotragano (red) from Santorini, Kidonitsa (white) from Laconia in Peloponnese, Limnio (red) found mostly in Northern Greece, Mavrodaphne mostly from Peloponnese, and Moschofilero (white) from Mantinia in Peloponnese are on wine connoisseurs' radar, some of them even mixed with international varieties or transformed into exciting wines through expertise and experimentation. Check more varieties HERE and more about the history of Greek wine HERE. Our mission in this article is just to introduce you to some of the best occasion-ready wines from Greece and their visionary producers. Cheers!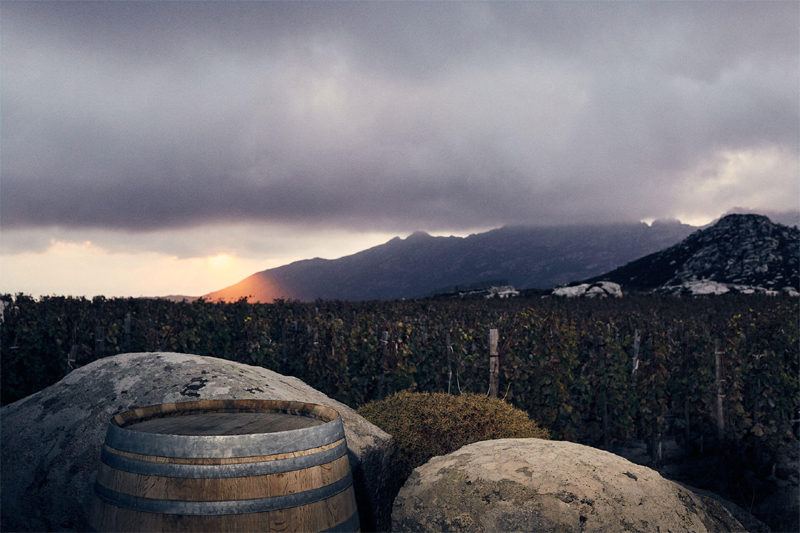 Wines from the Greek Islands
T-Oinos. Gérard Margeon, who has been the Head Sommelier of the Alain Ducasse group, is known for discovering spectacular wines from little-known appellations, an authority in his métier. In 1999, Alexandre Avatangelos and Gérard set up the T-OINOS project on the island of Tinos. The existing 13 hectares of privately owned vineyards are projected to become 17 by 2025 with 120.000 organically cultivated vines. Indigenous yeasts are used in the fermentation process. Assyrtiko, Mavrotragano, and Mavrosé from this estate feel unique. As globally-acclaimed French master vigneron Stéphane Derenoncourt narrates, he was invited by them to consult. They were already "passionate about a vineyard situated on a rock top, lost in the Aegean Sea, on the island of Tinos," where early traces of viticulture go back to 4000 BC, with 20 different varieties confirmed in 1768 and the first registered vineyard in 1889. "The magic of the site, the roughness of the climate, the stress imposed on the vines lay the evidence of a production philosophy based on purity. After two years of viticulture based on soil structuring, the depth of the vines' roots, and the improvement of their immune system, the 2017 vintage allowed us to produce wines of rare energy and identity. Based on indigenous varieties, the Assyrtiko for the whites, planted on granitic sand, offered us complex, crystal wines. The Mavrotragno for the reds, planted in schist, contributed to a miraculous power and finesse. We experience wines from a site of distinctive rarity, without a doubt. One has to walk on this land, breathe the air of Tinos to understand the dimension of the place." He is right, try all the wines from this cult-status Estate, and treat yourself on a special occasion with the Clos Stegasta Mavrotragano Rare.
Estate Argyros. Established in 1903, Estate Argyros is run by Matthew Argyros, 4th generation of winemakers. Based in Episkopi, Santorini, the winery owns 296 acres/ 120 hectares of vineyards with ungrafted plants averaging 70 years old, including some of the oldest vines on the island, over 200 years old. Its mission is to craft outstanding boutique wines based only on Santorini's indigenous varieties, such as Assyrtiko, Aidani, and Mavrotragano, with an uncompromising commitment to quality. As part of its evolution, operations have been relocated to a newly-constructed, eco-friendly building at the vineyard's heart. Farming is organic under sustainable guidelines using as fertilizer composted grape skins and stems, discarded after harvest. No pesticides are used, and every year the land is plowed with mules. All the vines are planted with the original rootstock, as the island is phylloxera-safe, they are basket-pruned, and they are not irrigated. During the harvest, the grapes are handpicked very early in the morning. Try the Estate Argyros Oak Fermented (Assyrtiko), which has been awarded an International Trophy at the Decanter Awards as the "best dry, white, single-varietal wine in the world," the Estate Argyros Mavrotragano red wine, which has scored 93/100 Robert Parker points at Wine Advocate, the Estate Argyros (Assyrtiko) white wine with over 92 Robert Parker points, and the Vinsanto 20 Years Barrel Aged (naturally sweet wine from white sundried grapes), which was given 100 points by Wine and Spirits magazine for the first time in Greece.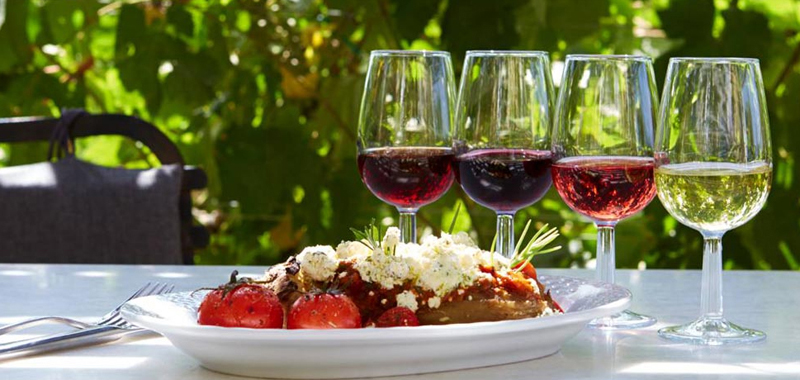 Domaine Sigalas. Founded in 1991, it was initially located in the traditional canava (meaning cave cellar) of the Sigalas family in Santorini. In 1998, a new production, bottling, and aging facility was constructed, located in a privately owned area. Since then, after continuous modernization and expansion, the company has a processing and bottling production capacity of 300,000 bottles annually. As a viticultural region, it dates back to the 17th century BC., while current vines are over 50 years old. The soil is a mixture of volcanic ash and pumice, while the organic content is very low. This fact saved them from the Phylloxera epidemic. The mild-winter-cool-summer climate, combined with sea breeze and traditional rejuvenation techniques, is credited for incredible local varieties. Assyrtiko, the most vibrant one in the Mediterranean, is the dominant variety of the vineyard, linked since antiquity to Santorini's soil with its mineral taste, pronounced acidity, and characteristic firm structure. Aidani is also an indigenous white wine variety (floral with relatively low acidity), and Mandilaria is an ancient red variety of the South Aegean, which is used to produce the sweet sun-dried wine of Santorini. The winery also plays a leading role in saving the rare and exceptional local red variety of Mavrotragano making wine rich in mild tannins with a distinctive, rich perfume. This one, along with Nychteri (100% Assyrtiko) dry white wine, an optimized version of the traditional white wine of Santorini with aromas of ripe citrus, honeysuckle, and nuts, Vinsanto, a renowned naturally sweet wine, and Kavalieros (100% Assyrtiko) dry white wine are among the top, globally-acclaimed and exported choices.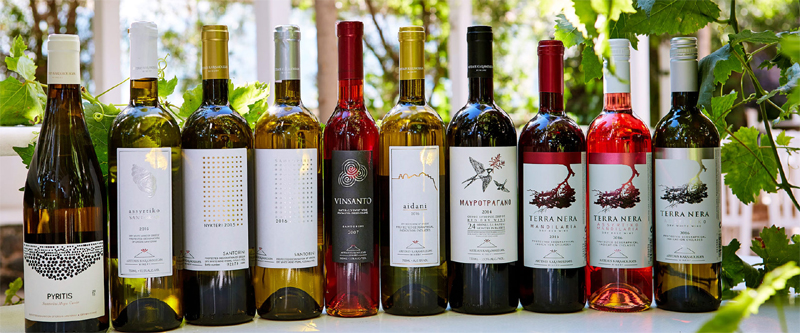 Artemis Karamolegos. Based upon the solid foundations of granddad Artemis's tradition since 1952, this winery made a dynamic entry into the contemporary wine-making scene in 2004, when grandson Artemis Karamolegos invested in a facility and privately-owned vineyards, producing wine of protected designation of origin (PDO) for the first time. Almost 15 years later, this venture evolved into Santorini's third largest winery in production volume. With global distinctions and exports, it offers an admirable roster of wines, including Assyrtiko, Assyrtiko Barrel Aged, white and rosé Terra Nera, and Mavrotragano. In 2017, their first vintage premium wine Pyritis got released and later awarded. Equally spectacular is the Karamolegos Papas white wine (Assyrtiko) from 2016, coming from a single vineyard with over-150-year-old vines.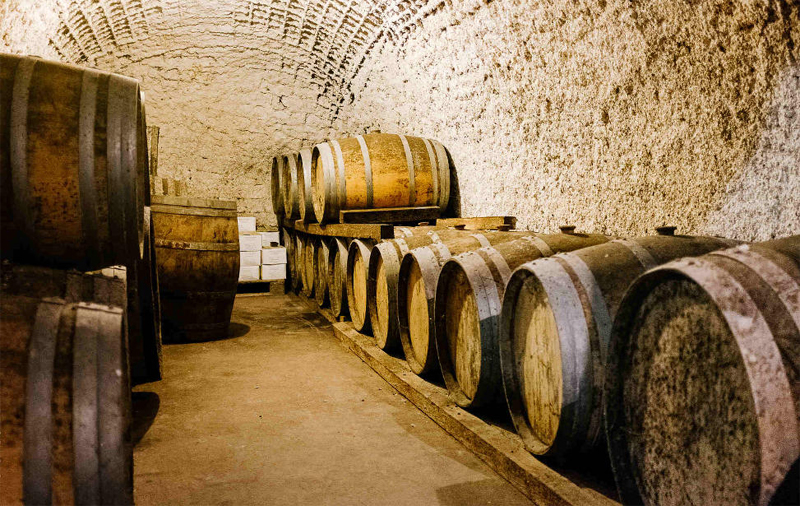 Hatzidakis. In 1996, co-founder and wife Constantina Chrisou showed the late Haridimos Hatzidakis, an acclaimed oenologist, her small family vineyard in Santorini, abandoned since 1956 due to a large earthquake. This half-hectare vineyard lies at an altitude of 1082 ft/ 330 m in the village of Pyrgos Kallistis. He replanted it organically with Aidani, an indigenous variety of Santorini. An existing traditional small cave was transformed, in the summer of 1997, into a winery or canava (the Santorinian name for wineries). In 1998, the first bottles of wine, vintage of 1997, were released: the Santorini wine from the white grape variety Assyrtiko, and the Mavrotragano red wine from the Mavrotragano grape variety, also a local one. Today, the Hatzidakis Winery cultivates 100 acres of vineyards, most of which are organic. Among its viticultural gems, you will find the Nykteri (100% Assyrtiko), the Skitali (100% Assyrtiko), the Mavrotragano red wine, and the Santorini Cuvée No 15 (100% Assyrtiko).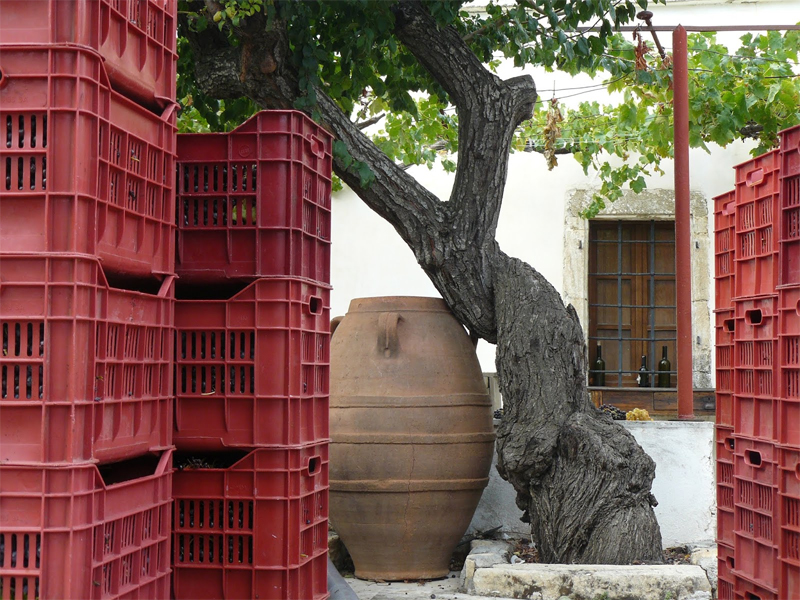 Domaine Economou. According to DNS Wines, distributors of great European mainly wines to the US, "One of Greece's most artisanal and sought after producers, Yiannis Economou is a vin-de-terroir natural-wine maker of extraordinary ability. With an Oenology degree from Alba, years of cellar work in Germany and Bordeaux (Chateau Margaux) as well as Piedmont, under the guidance of Nebbiolo maestros such as Ceretto and Scavino, he returned to Crete in 1994. Upon resurrecting the family vineyards, Yiannis brought his considerable collective wine-making experience to bear on the rare native varietals of the high Ziros plateau of eastern Crete. Yiannis treats his wines with a kind of obsessive care rarely seen in modern wine-making: selling off lesser vintages when not satisfied with a year, suffering through incredibly low yields rather than chemically treating the vines, and bottling and releasing his wines when he feels they are ready, instead of being dictated by market principles. The Domaine's 16-hectare vineyards are located in the villages Ziros, Katsidoni, and Etia at 600-650m altitude in what is otherwise known as the Ziros plateau. It is a sparse, ethereal place, a terroir of such a singularly exposed nature as to lend itself to absolutely lunar comparisons. In its main part, the vineyard is self-cultivated with 35-to-70-years-old ungrafted vines. Cultivation is done with absolute respect to the environment in accordance with the high standards of organic agriculture and primarily includes local varieties such as Liatiko, Mandilari, Vilana, and Thrapsathiri that produce Sitia's VQPRD and VLQPRD red and white. Domaine Economou's red Sitias are made predominately from the local clone of Liatiko, found nowhere else in Crete, let alone Greece or the rest of the Mediterranean. These natural wines undergo only a very low sulfuring to stabilize before bottling. They exhibit colors of clear light garnet, tawny brown, and brick with an orange/amber rim. Notes of orange peel, herbs, and sweet spices form the bouquet. Economou's whites are made in an oxidative style, allowing the hard-scrabble herbs and stones to show through the honeyed texture wines." His wines are rare, and his partially medieval winery has a cult status; on a special occasion, we recommend the Sitia Red and Sitia White, currently available also online on Vivino.com. On the labels, his name is written as "Oikonomoy."
Wines from Northern Greece
Domaine Costa Lazaridi. Its story begins in 1979, when founder Costa Lazaridis established in Xiropotamos, on the slopes of mount Falakro the first modern linear vineyard in Drama, Northeastern Greece. In the mid-80s, he created the foundations for a modern winery, which later evolved into a thriving business producing wines that compete in the international arena. State-of-the-art equipment and internationally recognized consultants take this vision to the next level, credited for over 1,000 accolades. Known as "The Flying Winemaker," Bordeaux-based oenologist Michel Rolland is consulting the Estate on red wines. Florent Dumeau – another authority in the industry – is doing the same for white wines. Dr. Klaus Hagmann – author & top German expert in distillation – has been a consultant on spirits since 2002. According to archaeological research, Drama was a center of Dionysian worship. There is also evidence of vine presence dating back to the 4th millennium BC. The Estate includes a 162,000 sq ft/ 15,000-sq m building with a state-of-the-art winery, a distillery, underground aging cellars, and other spaces. The vineyards can be found in 4 locations around Drama – a total area of 2,800 acres of sandy, clayey, stony soil, with a 656-3,117 ft/ 200-950 meters elevation. From its smaller vineyard in Attica, the Oenotria Land (90% Syrah, 10% Agiorgitiko) red wine — a pivotal one in Greek wine-making history –stands among premium choices. Try also the Methexis Cigar aged grape brandy on special occasions. Get finally introduced to the popular Amethystos and Château Julia families of wines.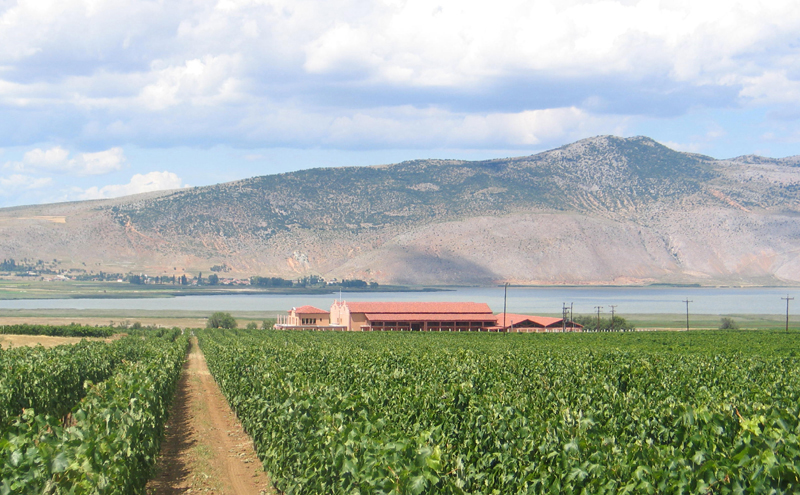 Alpha Estate. Founded in 1997 by the experienced viticulturist Makis Mavridis and chemist-oenologist Angelos Iatridis in Northwestern Greece, Amyndeon, in the Florina region, this 185-acre/ 75-hectare privately owned vineyard celebrates the human factor and natural elements involved in the production. High-standard integrated sustainable practices are credited for a formidable roster of Greek wines. Located on a plateau at an altitude of 2034-2,330 ft/ 620-710 m, the vineyard makes it through cold winters with sufficient rainfall and snow–water reserves that enable it to endure the relatively dry summer. Two neighboring lakes contribute to a mild semi-continental climate, favoring foreign and indigenous red and white grape varieties. The sandy-clay texture of the soil, assuring the rainwater's ideal drainage, further contributes to a complete fruit ripening, thus producing wines of exquisite quality and rich aroma. To avoid extreme water deficits during summer, "root-zone drying irrigation" is applied to assure the optimum conditions for grapes' maturation. Today, a popular blend of Syrah/Merlot with ungrafted Xinomavro is the estate's red flagship Alpha Estate Red, while a classic barrel-fermented Sauvignon Blanc Alpha Estate White and several other wines of limited production (Alpha Syrah, Alpha Pinot Noir, Alpha One, Ωmega) complete the estate's varietal portfolio.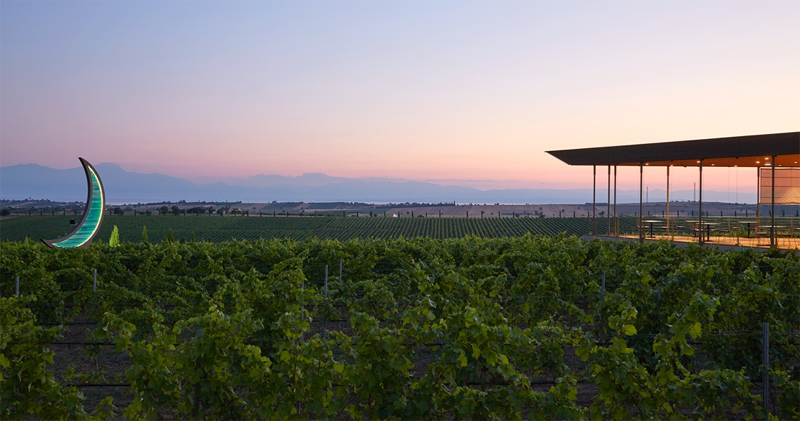 Ktima Gerovassiliou. On the slopes of Epanomi – with 1,500 years of wine-making history – quite near the city of Thessaloniki, a meticulously-tended 178-acre/ 72-hectare vineyard surrounds this modern winery. Research, experimentation with Greek and foreign varieties, and technological advances blend with tradition. In 1981, Vangelis Gerovassiliou started reviving the family vineyard. Following his studies at Aristotle University of Thessaloniki's School of Agriculture, he specialized in Oenology, Viticulture, Wine-Tasting, and the Technology of Wine-making equipment at the University of Bordeaux in France. During his studies, he was a collaborator of University of Bordeaux Professor Émile Peynaud and took part in his team, carrying out wine tastings at the famous Chateaux of France. From 1976 to early 1999, he worked as an oenologist at Domaine Porto Carras, where some of Greece's most renowned wines were produced. There, he first vinified, revived, and rescued from oblivion the Greek variety of Malagousia. In 1998, together with oenologist Vassilis Tsaktsarlis, he created the Ktima Biblia Chora – a 48-hectare private vineyard – at Kokkinochori in the Kavala region in Northern Greece. Both men have done various revivals and acquisitions of smaller estates, creating an admirable network. The climate in Epanomi is a Mediterranean one with mild winters and hot summers tempered by sea breezes. The soil is mainly sandy with a few clayey substrates and calcareous rocks. Greek and foreign varieties are sustainably cultivated there, including Malagousia and Assyrtiko (white wines), Limnio – an ancient Greek variety mentioned by Aristophanes in the 5th century BC – Mavroudi, Mavrotragano and Xinomavro (red wines), as well as Chardonnay, Sauvignon Blanc, and Viognier, Syrah, and Merlot. Try the Avaton red wine, the Evangelo red wine (Syrah-Viognier), and the Malagousia from Overripe Grapes, a sweet wine.
Domaine Porto Carras. The largest – 1,112 acres/ 450 hectares – and most historical organic Greek vineyard lies amphitheatrically on the western side of the Sithonia Peninsula in Chalkidiki, dominated by verdant Mount Meliton in Northern Greece. In 1963 aboard a cruise for the Athenian elite celebrating 1000 years since the creation of the monastic community of Athos, shipowner Giannis Carras fell in love with that virgin site. The first vineyards and olive groves began to be planted in 1965, while work also commenced on the Porto Carras Resort, creating a real revolution in the Greek tourism and wine-making sector. The winery was built in 1970, and together with the vineyard, it became a landmark. Worth-mentioning is the contribution made by the father of modern Oenology, Professor Émile Peynaud from the University of Bordeaux, who forged the historical path of the first "Greek" wine made from Cabernet Sauvignon, which – having been ideally adapted to the Domaine's calcareous-slaty soil – thrived around the globe. Since 2000, the production process has been achieved with the most modern equipment: a pneumatic press, special tanks for pre-fermentation extraction, stainless steel tanks for fermentation with a double wall, and automatic-control fermentation temperature. Thanks to exceptional climate conditions, the Domaine's vineyards are considered one of the rarest cases where most vine diseases are confronted using organic processes. Plant protection is achieved solely by using sulfur and copper, and organic-only fertilizers are used. The 26 grape varieties grown in the estate offer unlimited possibilities for producing wines with unique characteristics. The Domaine Porto Carras Porphyrogenitos 1993 red wine (Limnio-Cabernet Sauvignon) is an excellent investment for collectors. Spanish painter Salvador Dali, who lived in Villa Galini inside the Domaine during the last years of his life, was fond of Melissanthi and godfather of Blanc de Blancs, both white wines.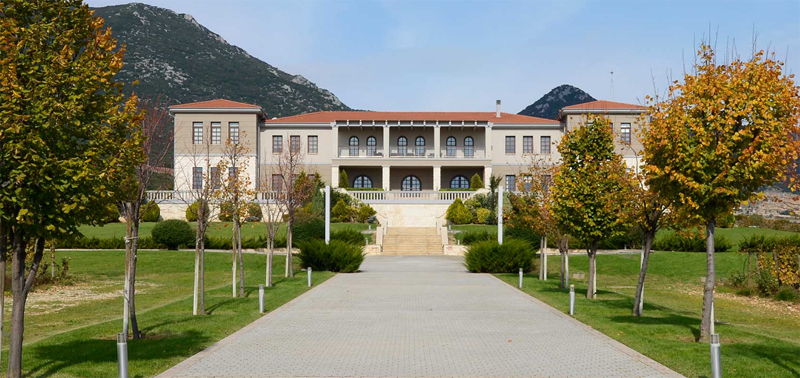 Biblia Chora. Located in the village of Kokkinochori, Kavala, in Northern Greece, it was established by the oenologists Vassilis Tsaktsarlis and Vangelis Gerovassiliou, who planted the first organic vineyard of the estate on the foothills of Mount Pangeon, in 1998. They both studied at the University of Bordeaux, and they are active in several wine-making regions in Greece and overseas. Today, the 140-acre/ 57-hectare privately owned vineyard, 1,247 ft/ 380 m above sea level, surrounds the modern winery. The first traces of wine-making and grape-pressing in Greece, dating back to 4200 BC., have been discovered in the Pangeon. The Phoenicians reached it searching for precious metals and first introduced a unique grape variety known as "Biblia." The whole area was named "Biblia Chora" – as it appears in poet Hesiod's ancient writings. The Mediterranean climate, characterized by mild winters and temperate summers, affected by the Aegean breeze, and combined with the temperature difference between night and day, allows the grapes to mature slowly, building beautiful aromatic and flavor intensity. The soil is rocky with good drainage, which facilitates the application of organic vineyard management. Greek varieties such as Assyrtiko, Agiorgitiko, and Vidiano and international ones like Sauvignon Blanc, Chardonnay, Semillon, Gewürztraminer, Syrah, Cabernet Sauvignon, Merlot, and Pinot Noir are cultivated. Additionally, according to DNA testing, a local variety from which Biblinos Red and Biblinos Rose wines are made can not be identified with any other. Also, 36 different grape varieties on a small part of the winery are experimental. The latest technology and equipment is used in production. Our recommendations include Ovilos Red (Cabernet Sauvignon), Biblia Chora Ktima Red (Cabernet Sauvignon-Merlot), and Etos Merlot from 2006.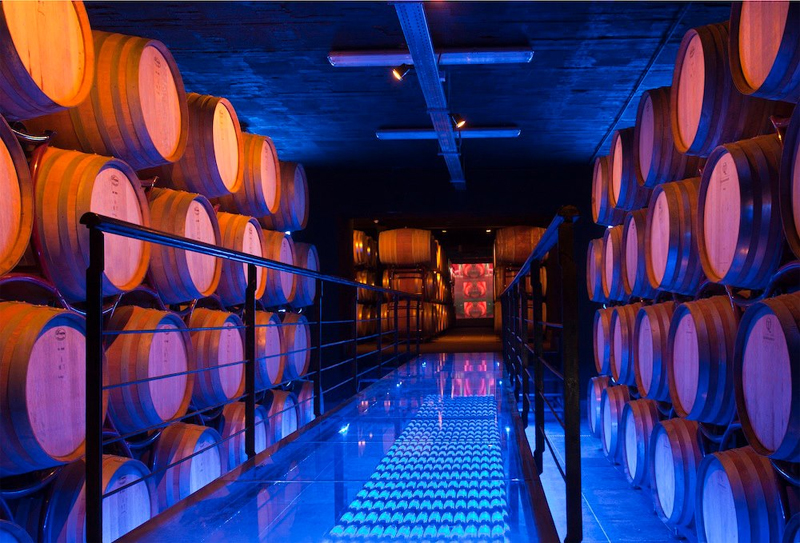 Katogi Averoff. Evangelos Averoff-Tositsas was a politician, author, collector, farmer, and winemaker with a doctorate in Politics and Economics from the University of Lausanne, who was awarded in 1974 the Médaille d'Or de L'Académie Française and the Médaille de la Ville de Paris. In the late 1950s, he planted the first Cabernet Sauvignon vines in Greece, on the steep slopes of mount range Pindus, Northern Greece. In his home cellar in Metsovo, he bottled the first vintage, famous later as the Katogi Averoff wine. His vision to replant and transform the abandoned slopes into vineyards and revive the indigenous vinicultural tradition that flourished in the 18th and 19th centuries was part of a far-reaching effort to boost economic and cultural development in the region. He also built a small winery on Metsovo's eastern outskirts to further develop successful blends with foreign varieties, his red wines garnering international awards. With experts from Greece and France, Averoff developed one of Greece's most celebrated and highest-altitude vineyards. Today, his grandson Alexander Ioannou continues the legacy. The Yiniets (the Vlach word for vineyard) are 3,115-3,445 ft/ 950–1050 m above sea level, where the seasons unfold at their own pace, and the vines take their time ripening. They are planted with Cabernet Sauvignon, Merlot, Cabernet Franc, Pinot Noir, Traminer, Syrah, and the region's lesser-known indigenous varieties Vlachiko, Gudaba, and Pyknoassa. An area of spectacular natural beauty, with forests, rivers, and rare fauna and flora, Metsovo has a rich and long history, sophisticated gastronomy, and complex cultural identity. The vineyards are situated in the brown-bear habitat in Metsovo. It is hardly unusual to spot the footprints of bears near the vines. In fact, the local bears used to consume almost one-third of the white Traminer grape variety production. Be equally savvy for the Rossiu di Munte Vlachiko red wine, the Rossiu di Munte Yiniets (Cabernet Sauvignon), and the Rossiu di Munte Pinot Noir.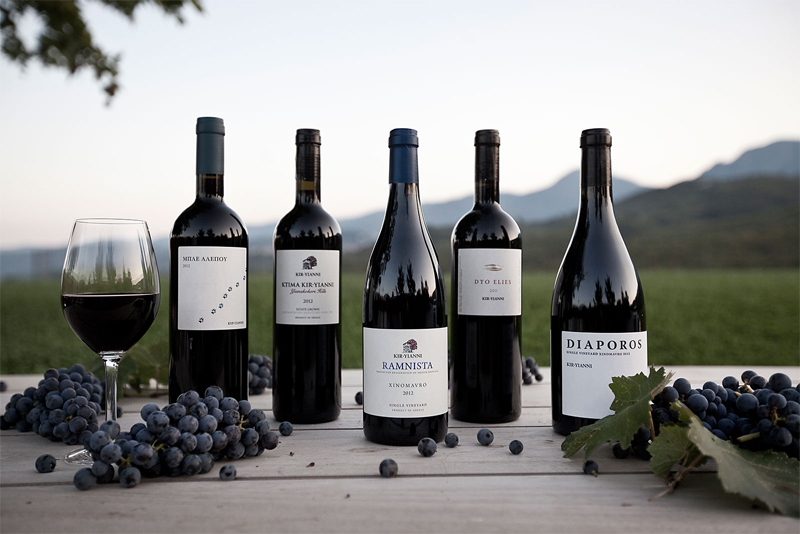 Kir-Yianni. It was founded in 1997 by Yiannis Boutaris – one of the leading figures in the Greek wine industry – when he left the Boutari Wine Group, the premium family wine company that his grandfather established in 1879. Stellios Boutaris, a member of the fifth generation of winemakers, leads Kir-Yianni into the next phase of its history by dynamically exploiting its philosophy's cornerstones; desire for innovation, respect for tradition, and actual knowledge of the wine. In 1968, Yiannis Boutaris had bought a 50-hectare plot of land outside the Yianakohori village in Naoussa, Northern Greece. The first Xinomavro plantings, made in the early 1970s, signaled the revival of the ancient Naoussa vineyard and paved the way for terroir wines, which revolutionized the Greek wine-making scene. Today, covering a total surface of 143 acres/58 hectares, which lies at an altitude of 918-1082 ft/ 280-330 m, the highest point of the Naoussa PDO zone, Ktima Kir-Yianni is planted with Xinomavro (50%), Syrah (15%), Merlot (20%) and Cabernet Sauvignon (10%), while the rest of the area is covered with various experimental varieties, all trained in vertical shoot positioning. The Vermio mountains protect the vines from the northern winter winds and send down a beneficial cool breeze during hot and dry summers. Featuring various soil types, from sandy to clay loam, the vineyard has been divided into 40 blocks, each cultivated separately. The coexistence of so many different elements in such a limited space is the reason behind very complex and diverse wines. From their rich portfolio, the Diaporos (Xinomavro 87%, Syrah 13%) is a world-class, finely textured, voluminous, and extremely age-worthy red wine, the Ble Alepou (Syrah-Merlot-Xinomavro-Cabernet Sauvignon) is a concentrated, fruity-aromatic, full-bodied, velvety-textured red wine, and the Tesseris Limnes (60% Chardonnay, 40% Gewurztraminer) is highly popular giving off intense aromas of rose petals, peach, apricot, and lychee, overlaid with notes of vanilla and tobacco.
Boutari Winery. Founded in 1879 by Ioannis Boutaris, in the town of Naoussa in Northern Greece, the first privately owned winery and wine retail store produced the first Greek red bottled wine in 1906. Within a few decades and two generations, it started making and trading wine for Greece and other European countries. In the 60s, it focused on viticulture in another vineyard in the village of Yianakohori, in Amyntaio. In the 80s, the company established wineries all over Greece, in Goumenissa, Santorini, Nemea, and Crete. Expansion, research, and experimentation in wine-making continued, and in 2005 the Domaine de Mayrac, a winery surrounded by a 700-acre vineyard of organic cultivation in Southern France, was also acquired. Distinction after distinction from prestigious magazines such as Wine Enthusiast, Wine Spectator, Wine & Spirits, Boutari keeps on ranking among the top 6 wineries worldwide, having been distinguished for more than 18 years. Older vintages of the iconic Naoussa Boutari and Grand Reserve Naoussa red "Xinomavro" wines are festive table treats.

Wines from Southern Greece
Gaia Wines. With wineries and vineyards in both Nemea (Peloponnese) and Santorini, this company is credited for some precious wines being exported to 25 countries and has received 150 awards. The Nemea winery opened in 1997 at the heart of a private vineyard in the Koutsi location at an altitude of 1800 ft/ 550 m, where chalky, good-drainage soil and cool temperatures favored the growth of higher-quality coveted indigenous Agiorgitiko grapes, ideal for producing high-extract and oak-aged wines. The vineyard has roots in ancient times, and the area of Nemea is the largest wine-growing zone and Protected Destination of Origin for red wines in Greece. The Santorini winery is on a beach, on the eastern side of the island. This renovated industrial stone building used to be a tomato factory in the early 1900s. Local cherry tomatoes were made into an aromatic tomato purée until the 1970s. The state-of-the-art equipment and facilities guarantee top-notch contemporary wine-making. A small oxidization area was set up in a discrete out-of-the-way vault where a rare, sweet, aromatic Assyrtiko vinegar is produced. Small quantities (around 1,500 liters) are bottled annually after 5 years of oak-barrel aging. Vintages of the Gaia Estate (Agiorgitiko) red wine, Gaia S (Syrah & Agiorgitiko) red wine, Vinsanto by Gaia sweet white wine, and Thalassitis (Assyrtiko) are pure delight. The crown jewel of all seems to be the collectible Thalassitis Submerged aging as it is submerged in seawater around Santorini for 4 years, in the absence of oxygen, to produce a golden-hued intriguing wine.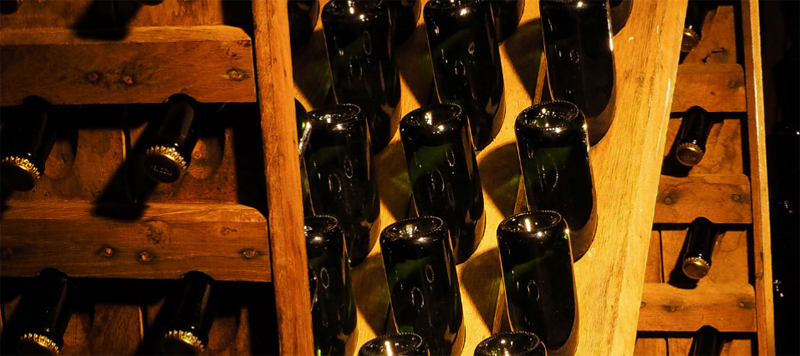 Tselepos. "Good wines are produced in the winery, but fine wines are made in the vineyard," is the motto of founder Yiannis Tselepos who focused since 1989 with his wife Amalia on developing a privately-owned 160-acre/ 65-hectare vineyard prioritizing the quality of the raw material. A graduate of Oenology from the University of Dijon, France, with experience in wineries of Burgundy, he settled in 1981 in Mantinia, Arcadia in Peloponnese. Since its foundation, the estate has won the bet between respect for tradition and optimization through technology (e.g., using drones for vineyard mapping). Enchanted by the area's ecosystem, he started reviving the long-forgotten variety of Moschofilero into a mono-varietal that highlights its unique characteristics. It is immortalized through the texts of the ancient Greek historian and traveler Theophrastus as the "smoky wine of Arcadia," a white wine from grey grapes, rich in aromas similar to those of the Gewurztraminer and Muscat varieties. Its acidity helped Yiannis Tselepos vinify it as a sparkling wine with the traditional method. In 2003 he bought a 22-acre/ 9-hectare vineyard of 50-year-old vines in Nemea, Peloponnese, at an altitude of 1246 ft/ 380 meters named "Ktima Driopi" to experiment on the local Agiorgitiko known as "the blood of Hercules" due to its deep red color, a versatile variety which can produce different types of wines, depending on the microclimate. He also revived and renamed the winery Canava Chrissou – Tselepos in Santorini in collaboration with the local owners to work on the indigenous Assyrtiko variety. Kokkinomilos red wine (Merlot), Laoudia (Assyrtiko), and Amalia Vintage sparkling wine are among our recommendations.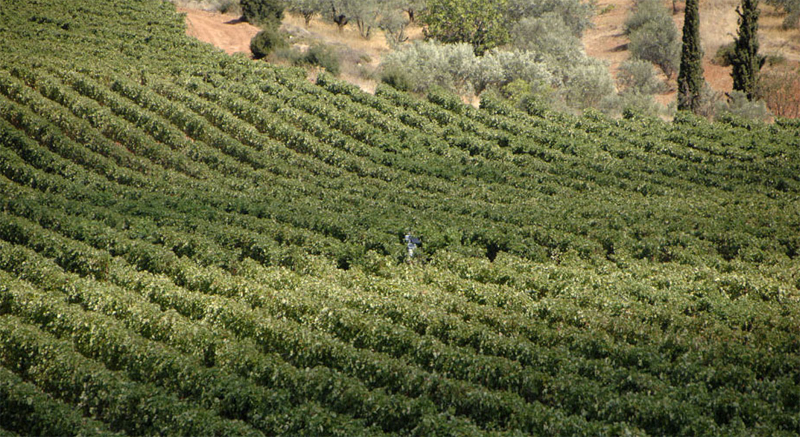 Palivou Estate. Since 1995, when a contemporary one replaced the old traditional winery, Palivou Estate began its new, extremely dynamic era. This is one of the two largest vineyards established in Nemea, Peloponnese, with 3,500 years of viticultural history, characterized as Name of Origin for the most important Greek red variety, Agiorgitiko. These organic vineyards are spread in the area, the most advantageous located at 1,378 ft/ 420 meters above sea level. Rodites, Malagousia, Chardonnay, Merlot, Cabernet Sauvignon, and Syrah, are the other varieties planted. North winds, especially during summer, contribute to proper health and ripening. Various soil types – calcareous, clay, loamy, sandy, and gravelly – are credited for the estate's versatility. Most wine experts would agree that the Nohma red wine (60% Agiorgitiko, 23% Cabernet Sauvignon, 17% Syrah) is their absolute best!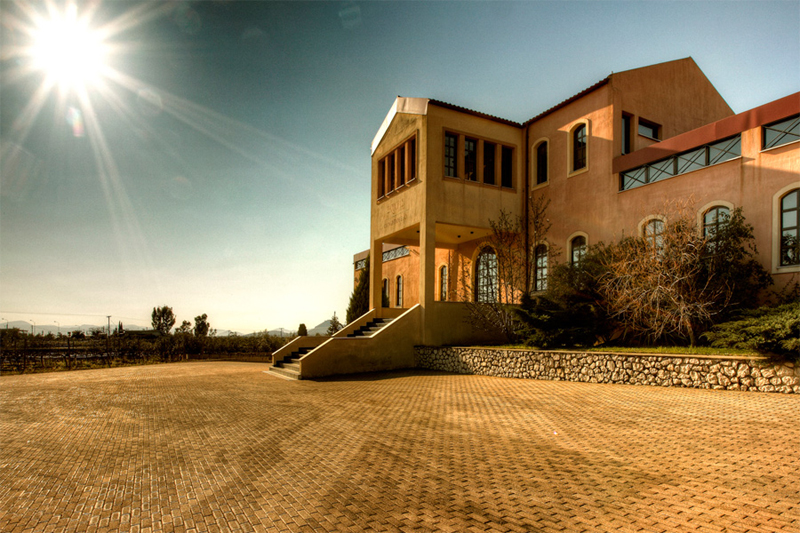 Skouras. Its founder George Skouras was born in Argos, one of Europe's oldest towns with a 3,000-year-long tradition of wine and culture in Peloponnese on the Southern Greek mainland. In 1980, he decided to study Agriculture at the University of Dijon, Burgundy, France, ending up with a degree in Oenology and invaluable work experience in many classic wine-producing regions of France, Italy, and Greece. In 1986, he created Domaine Skouras, a small wine-making facility in the Pyrgela village on Argos' outskirts. It all started with an emblematic wine, Megas Oenos, back then a pioneering blend of Agiorgitiko and Cabernet Sauvignon and still one of the wines with a consistent presence in the European market, with proven aging ability. Labyrinth is another successful wine in their 1,000-barrel cellar, made from the Megas Oenos label's sequent vintages that mature together in a special barrique. It is intricately complex and well-structured, with mature velvet tannins and an elegant finish. When he expanded to a boutique winery in the Nemea appellation area, in the village of Gimno, the team embarked on countless hours of manual work, a small-scale invaluable study on the Agiorgitiko variety, advocating minimum and selective use of technology. The establishment of the final winery in Malandreni, also in the Nemea Appellation, took place in 2004. Domaine Skouras currently cultivates the indigenous varieties grown in Argolida, Corinthia, Mantinia, and Nemea – all in Peloponnese – which are Roditis, Alepou, and Moscofilero (all pink-skinned grape varieties but usually used in white wine production), as well as reds like Agiorgitiko and, more recently, Mavrostifo of Argos, an old and almost extinct variety of the region, as well as foreign varieties.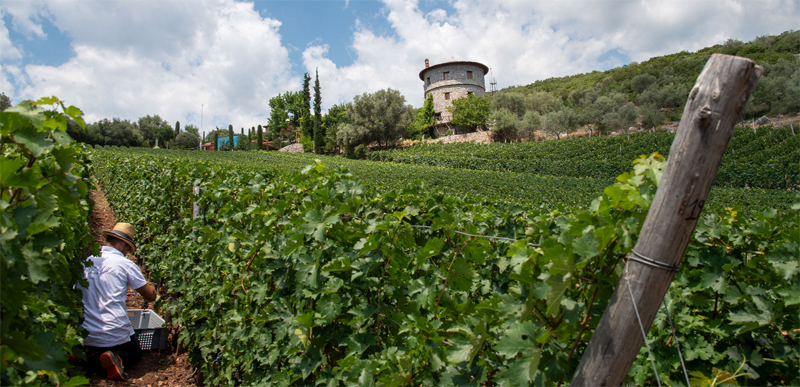 Wines from Central Greece
La Tour Melas. It all started in 2000 when founder Kyros Melas bet at a dinner in Zurich on making in his homeland, Greece, a wine better than the Château Lafleur they were drinking. The challenge is still on, and he is getting closer to his goal. Located in the village of Achinos, Central Greece, which hasn't any wine-making tradition, this 25-acre/ 10-hectare vineyard proves that there is a wine-land in every corner of this country. Sloping terraces of alluvial gravels from the Quaternary stand up to 656 ft/ 200 meters above sea level. The terroir, the inclination, the micro-climate, and proximity to the Aegean Sea, with the evening breeze to cool the vines, are ideal. Earth analysis revealed that the soil is perfect for planting Merlot and Cabernet Franc vines, as well as other varieties such as Agiorgitiko. Eco-friendly biodynamic principles apply to agriculture and wine-making. In 2006, a temperature-controlled state-of-the-art underground winery was created. The wine flows by gravity from one step to the next, suitably leaving little need for pumps. Wines are aging for 22 months in new French oak barrels. Older vintages of La Tour Melas red wine, as well as the rare Palies Rizes red wine (Agiorgitiko), and the Silphium rosé wine (Syrah, Grenache), are premium choices.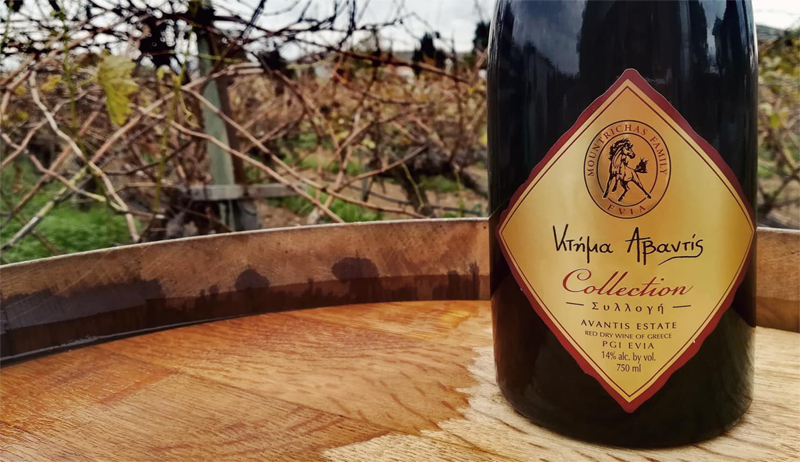 Avantis Estate. Drawing from Homer's descriptions in Iliad and named after what fearless local warriors called the island of Euboea in ancient times, this Estate made their legendary Lilantium horses emblems of a boutique winery awarded with lots of medals in international competitions. It is run by capable people serving true values; quality, production of ancient and modern varieties of grapes, and research about the terroir's potency. It all started in 1830 as a family tradition passed on to the next generations, currently Apostolos Mountrichas, who did his first vinification in 1994. He produced 3,652 bottles, and his wine Avantis Dryos became the first Greek one to have ever been registered in the Guinness Book of Records (edition 1998), when his architect brother made 1,500 different drawings for the labels on an equivalent number of bottles. The 49-acre/ 20-hectare vineyards in Afrati, Euboea, at an altitude of 656-820 ft/ 250-500 m, are lying on flat terrain, semi-mountainous slopes, and even steep ones. The climate is Mediterranean – cold winters, hot summers, and dry autumns. The long periods of sunshine help grapes ripen ideally in this part of central Greece. Top-choice among their wines is the Avantis Estate Collection (100% Syrah), a great red one.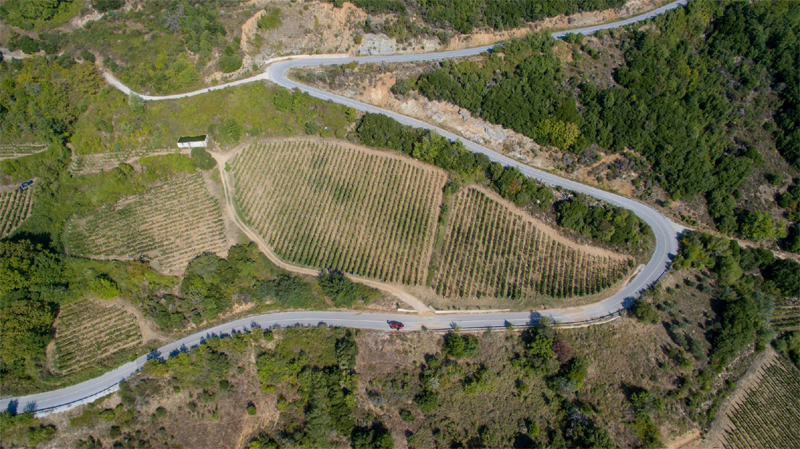 Katsarou Estate. Located in the village of Krania on the slopes of mount Olympus – a stronghold of the 12 Greek Gods in ancient Greek mythology – this organic farming estate resulted from Dimitris Katsaros's vision, a practicing doctor in the nearby city of Larissa. Back in the 80s, at an altitude of 700 meters, he revived centuries-old wine-making practices. The first wine was produced in just 300 bottles. Since 2007, Euripides Katsaros, the next generation, has continued the family tradition after studying general Biology at the University of Bordeaux and Oenology at the University of Burgundy. The varieties planted in the 90-acre vineyard after research were Cabernet Sauvignon, Merlot, and Chardonnay. The soil offers good rainwater drainage, while the altitude combined with its small acreage yield leads to wines characterized by aromatic complexity, refined aroma, rich body, and excellent acidity. This boutique winery – only 3 labels currently – equipped with the latest technology and an oenological laboratory is an up-and-coming one gaining awards at a local and international level.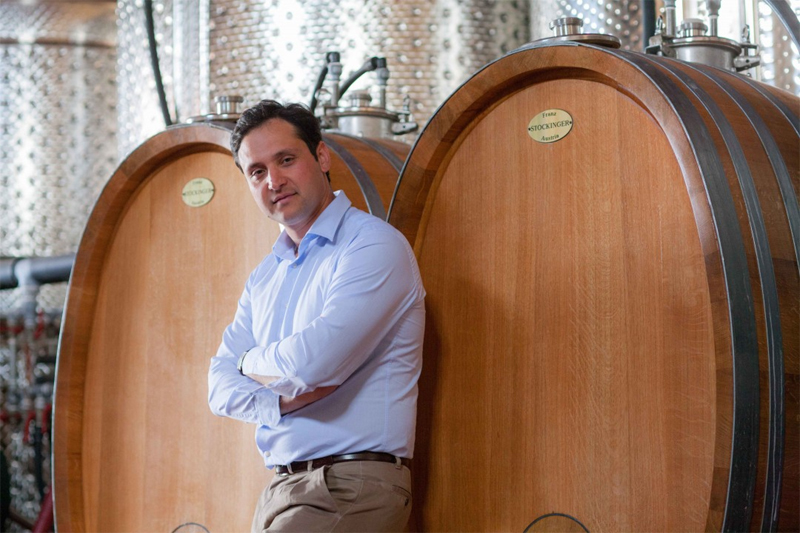 Domaine Zafeirakis. Founded by the Zafeirakis family practicing viticulture for more than a century, this unique boutique winery was established in the Tyrnavos region, Central Greece, in 2012. The soil is characterized as clay with a high concentration of flintstone. Bio-culture and low productivity lead to exceptional wines. 4th-generation Christos Zafeirakis took the family business to the next level when he bottled the first wine from his private vineyards in 2005. He took a master's degree in Oenology from the University of Milan and returned to Greece to apply this knowledge to organic farming and viniculture. Meanwhile, his passion for the art of high-quality wines drove him to many famous wineries at Piemonte, Alto Adige, and Tuscany, where he acquired the necessary work experience. Over the last ten years, new varieties were adopted, such as Syrah, Merlot, Sangiovese, Chardonnay, and Malagouzia, along with an effort to revive local varieties, including Limniona, with exemplary results seen in the Terracotta Limniona red wine.