Coolest Hair Salons in Athens
What each luxury lover is expecting from a great hair salon is based on a completely unique set of criteria. In Athens, many hairstylists are masters of the latest techniques, with colorists standing at the forefront of innovation, experimenting with new crazy shades but also knowing how to do perfect natural hair. They pay attention to treatments and rituals that secure charming, healthy hair. And they are often phenomenal at blow-drying. Being aware of the trends, globe-trotting for seminars, and holding in their hands the most internationally available hair care products, both veterans and up-and-coming stars in the industry operate in an array of relatively understated luxury spaces with a wide range of totally affordable services, including, more often than not, manicure and pedicure. Most neighborhoods in Athens are sprinkled with hair salons. Especially women in Athens love the hair salon experience. In the fashionable area of Kolonaki, some small streets have more than one hair salon in close proximity. Some of them are super casual and hence beyond the point of this discussion. Based on varied excellence parameters, we came down to a handful of spaces that are cool and worth visiting on your next trip to Athens. Remember that back in the glorious 60s, the famous hair salon Angelos Coiffures was styling VIPs such as Jackie Kennedy and Queen Sophia of Spain. Take a look at those who continue the legacy of this business. The fact that most of their websites require Google translation urges us to be a little more descriptive on what sort of "luxury" they can offer you so that you'll be able to pick the one that fits your needs.
What is very important to share is that pre-pandemic in many hair salons around the area of Kolonaki, and elsewhere in Athens, they were happily accepting walk-ins. They used to have standby staff for that purpose, and only if you didn't want to have the slightest risk of waiting you were calling to book an appointment. Online booking became a widespread practice recently to ensure that health safety measures are applied.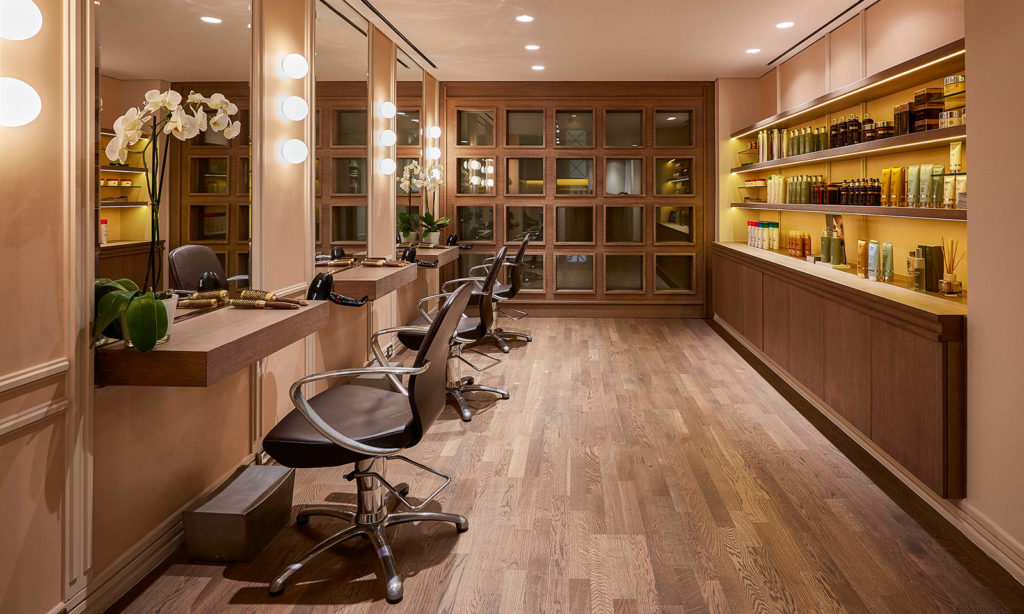 By far the most luxurious hair salon in Athens, this newly renovated classic space is dedicated to hair wellness. The owner, known in the industry as Yianni, has been trained in such rituals and spa treatments in Japan. With equally educational stints next to experts in London, Paris, New York, and Los Angeles, he is able to apply an exclusive menu of hair and scalp treatments using the purest organic products and ingredients (essential oils, herbs, fresh fruits, and flower extracts) in the market, and customizing them according to each client's needs. This elegant upscale salon welcomes guests and visitors to a rejuvenating experience. It also offers manicures, pedicures, styling, and makeup for special occasions.
One of Athens' most popular hair salon brands has an ultra-modern space in the Southern suburb of Glyfada and another inside the Four Seasons Astir Palace Hotel that offers high-end services 7 days a week, including public holidays. If you plan a vacation on the Athenian Riviera (seaside), this is the utmost level of luxury. Get excited about the Keratin and Ozone treatments!
Known for his masterful haircuts, he maintains a playful space – a brief taxi drive from downtown Athens to the North – that is a favorite of the Athenian elite. The hair guru is also working backstage at fashion shows and performances.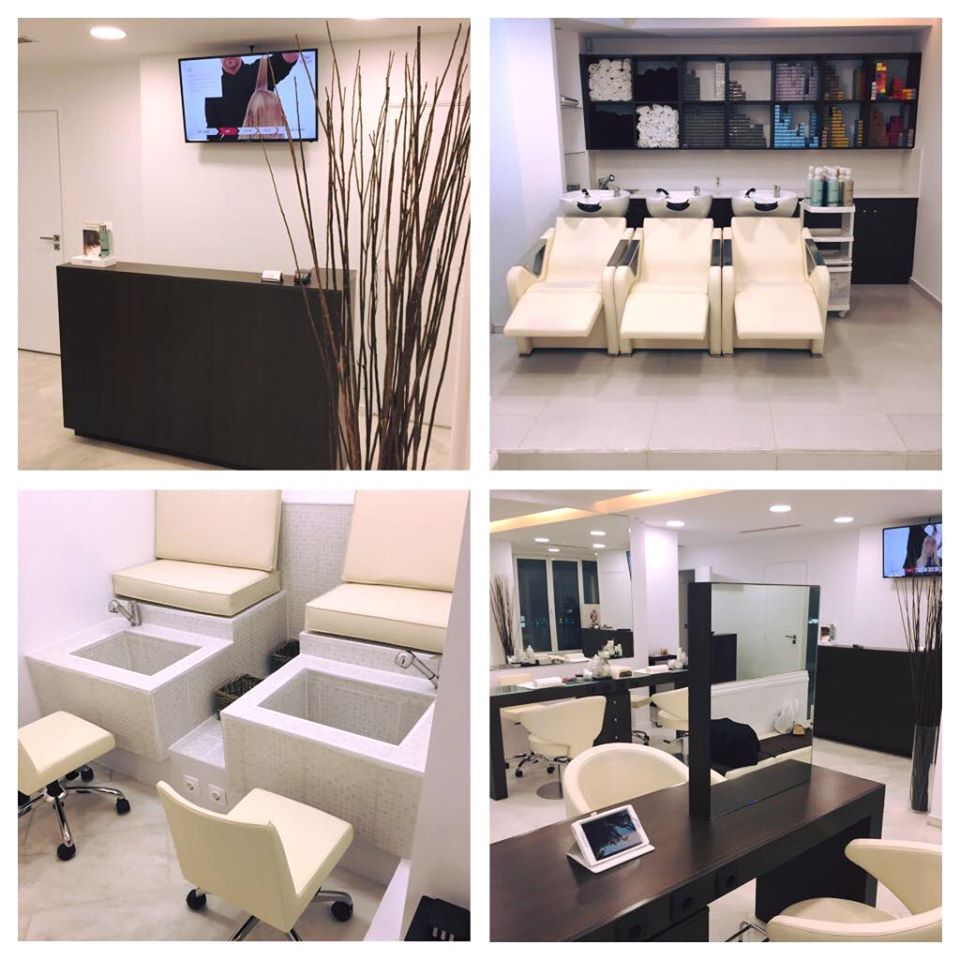 As a colorist, he can literally do any color or effect on your hair, yet he is also obsessed with hair health, and he is trained and experienced enough to combine the two factors in a charming mix. His encyclopedic knowledge of hair dyes, shades, and techniques places him at the top tier of colorists in Athens. He regularly travels the world to discover new trends, philosophies, and products, and he is always excited to experiment with them before safely applying customized ones to his loyal clientele. The minimalist posh space – again a brief drive north from downtown – offers additional services such as nail spa and the 'Care ID' that digitally creates archives of treatments for each client's personal future reference.
This glamorous urban space in the fashionable area of Kolonaki, with sleek design elements and well-trained professionals of all specialties, is part of a very successful hair salon group with premises in key neighborhoods of Athens. The fully equipped salon features a separate mezzanine area where coloring and other treatments take place for added privacy and a backyard for clients who want to smoke. They also have a nail spa department. Stylists are willing to present you with a new haircare solution, technique, or product each time, and thankfully at a reasonable price point. They love to enrich your beauty routine with the latest trends so that you never get bored, ultimately taking full advantage of what's currently available on a global scale.
In the same chic area of Kolonaki, a posh two-level basement offers extreme privacy while enjoying your treatment or trying another great update of your natural look. This all-time classic minimalist space offers upscale treatments and techniques in a no-fuss setting frequented by the elite of Athens over the last 4 decades. For ladies and gentlemen who are vacaying in the Northern suburbs, there is another 'Andreas Coiffures' salon there.
The late multi-store group founder was a hairstylist to the royals, super-stars, and other VIP clients at the legendary Hilton Hotel hair salon in Cairo, back in the 50s. In the 60s, he got transferred to the Hilton hair salon in Athens, and in the 70s, he created his own hair salon right across. He and his son has worked with legends such as Jean-Paul Belmondo, Omar Sarif, and Alain Delon. For those residing at a downtown hotel, TEO hair salon in Kolonaki is the simple & chic place to enjoy a wide range of treatments, advanced techniques for natural hair extensions, manicures, pedicures, lash add-ons, and brow tattoos. Its stylists are all trained in-house to apply a rather distinctive artistic direction.
He started in the 90s working backstage with fashion designers and at salons led by prominent stylists to evolve as the creative soul behind 4 salons on the island of Crete and one he opened in 2016 in the posh area of Kolonaki, Athens. A modern space with classic touches sits at the heart of a retail and entertainment neighborhood, where ladies and gentlemen can do their hair and later have lunch, coffee, and drinks at bars and restaurants next door. The same applies to the rest of the hair salons in Kolonaki.
In the same area of Kolonaki, this minimalist urban-chic space is owned by an experienced hairstylist who had worked with the elite in the industry and proved his serious creative credentials. Additional to luxury treatments, you can have a manicure, pedicure, and a makeup session.