Finest Winter Cocktails in Downtown Athens
In a city like Athens which is quite known for its free spirit, casual manners, and grungy flair there are many upscale restaurants and impressively decorated bars, but very few fancy bars that serve serious cocktails. In the arena of mixology, Greeks are late bloomers, yet over the past decade, Greek mixologists are receiving awards for inventing new flavors and reinventing the art of bartending. Mixologists that are a true luxury for you to experience usually operate in small, obscure places in not-so-fancy neighborhoods in downtown Athens. On dark cobblestones or crowded narrow streets, you will find some grungy-chic spots offering rock & roll, retro, or bohemian ambiance as well as serving inventive cocktails. Some specialty bars unfold magical stories about signature cocktail evolution. Most of the bars – and this is more or less quite 'Greek' – no matter how dedicated they are to cocktail-making – also serve nice food to make alcohol feel tons more innocent than when ending up unaccompanied in your stomach. The other side of the coin rests with a few very elegant classic bars – usually great hotel bars – such as Alexander's Bar at the Grande Bretagne Hotel, which offers, for example, connoisseur choices of the famous extra rare single malt Macallan series of 1937, 1940, 1946, 1952, 1969, 1973, the complete range of Hennesey cognacs, its signature mixed drink (the Mandarin Napoleon Select), and more from top-notch in-house mixologists. These bars are super classy and not at all grungy but, on average, are not recommended for "late drinks", meaning not for after midnight. Athenians were also late in the process of enforcing smoke-free legislation, and after a long transitional period, most of the bars have complied, still with exceptions because many customers are reluctant to do so.
It comes 19th in the list of the World's 50 Best Bars because of the exclusive creative cocktails its mixologists come up with on a seasonal basis. Bartenders Vassilis Kyritsis (Greek World Class Winner 2012) and Nikos Bakoulis (Greek World Class Winner 2011) teamed up back in 2012 to create a space where cocktails are the main point of discussion. It was visited and featured in September 2021 in the "Gordon, Gino, and Fred Go Greek" installment of the popular ITV series by Gordon Ramsay, Gino D'Acampo, and Fred Sirieix. A special part of The Clumsies is The Room: a space featuring a fireplace, a bookcase, a billiard table, and vinyl LPs; it can accommodate up to ten people, and for this small space, you often need to make a reservation, which isn't usually the norm at Greek bars. The rest of the space works more or less on a first-come-first-served basis for the tables and stools, and you can also enjoy your fabulous drinks standing around the bar.
It comes 20th in the list of the World's 50 Best Bars as one of the two Athenian bars holding a spot among many located in New York, London, Singapore, and other important cities. Specializing in rum-based cocktails, and mixing spirits up with its locally-produced organic herbs or globally-retrieved spices, this bar tracks down through its scholarly detailed menu the evolution of cocktails from the 19th century to the future! Additionally to the 'Rum Society' drinks, you will find avant-garde cocktails based on other spirits. The space has a playful retro vibe dominated by a carousel model near the entrance. The neighborhood is equally grungy and quite close to The Clumsies and Syntagma Square. The Baba au Rum team is also behind the bar at the 2-Michelin-star Delta restaurant on the 5th floor of the Stavros Niarchos Foundation Cultural Center.
Indicative of its name, this year-round Christmas-decorated space (for 2021-22 in a surrealist Victorian and purgatory-inspired way) consists of a flirty Parisian bar, an opulent Cuban-style bar with dining space, and a spectacular arcade with tables and stools in the middle. Cocktails are inspired by fantasy themes and important personalities. It is within walking distance from The Clumsies and Baba au Rum, so it's definitely recommended for bar-hopping.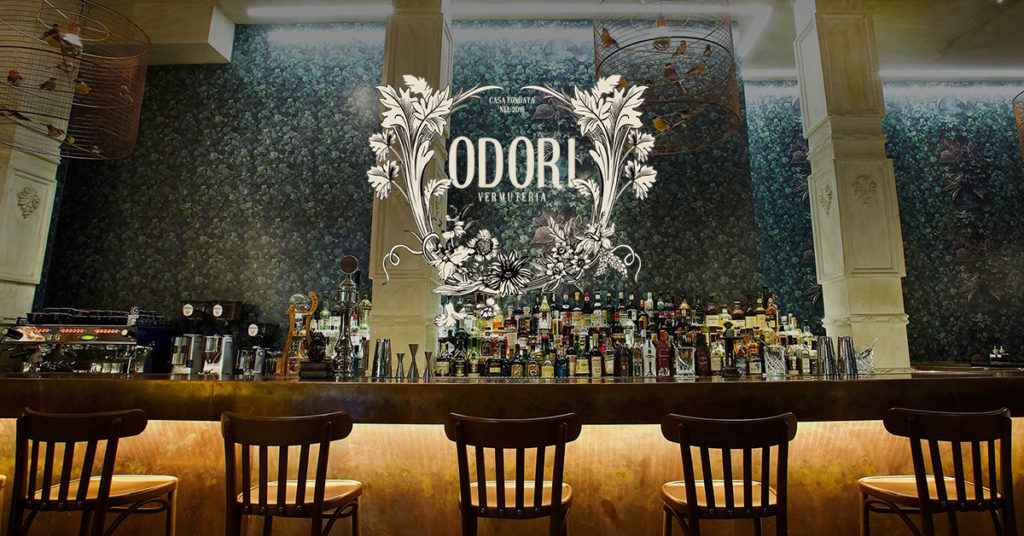 Downtown as well, on a pedestrian street, you will find this Italian-inspired bar-restaurant with a cocktail menu based on various vermouth types and brands. Its multi-awarded mixologists serve new and retouched signature cocktails as well as Negroni trilogies and other specials. And when you get hungry, dive into their rich Italian pasta and pizzas based on recipes from Napoli. The old-school décor alludes to a botanical garden that surrounds you with mesmerizing herbal scents.
Thankfully one of the Athenian rooftops with the greatest views of the Acropolis will spoil you with a wide range of fascinating cocktails from a multi-awarded team of mixologists. Located on the verse of the old historic neighborhoods of Monastiraki and Plaka, it will urge you to walk and find it via a not-so-spectacular hotel entrance and an elevator ride. Acclaimed guest mixologists showcase at special events their deep knowledge of premium spirits and other ingredients.
With a street-food philosophy, yet an upscale approach, this bar-restaurant is a great spot for modern cocktails enriched with herbs from the backyard. Operating on the ground floor of the well-known Ileana Tounta Contemporary Art Center, it exudes New York vibes in an otherwise quiet residential neighborhood, a brief drive from Syntagma square. With a custom-made airstream sitting in the middle of the minimalist space and the bar on the other side, it is the perfect setting for fashionable cocktails.
Close to 48 Urban Garden, another eclectic bar serves cocktails based on a unique non-shaking concept, and fresh ingredients and foams molded into classics with a creative twist. You can accompany your drinks with a menu of French and Metropolitan gourmet options. Classic décor featuring marble bars, leather stools, De Gournay Chinoiserie wallpaper, mirrors, and crystals give an upscale touch to an often crowded space. Bartenders and servers are clad in custom pinstripe vests. To set the tone, "Kyrios" is a Greek word meaning "sir" or better "gentleman".
Drinking and watching your cocktail being prepped with a direct view of the Acropolis is one of the most unique experiences you can have in downtown Athens. This 10th-floor bar serves amazing signature and classic cocktails in a spectacular setting near the swimming pool. Modern luxury is core to the hotel's philosophy, so get a scoop on how it is defined in Athenian terms.
A very iconic space formerly known as "Zonars", which has hosted over the last century legendary international VIPs, has been renovated and renamed as Athénée to denote old-school Athenian splendor. It looks like the chic lobby of a luxury hotel that serves dinner and fabulous cocktails at the bar. "Zonars" opened its doors for the first time back in 1939. Greek entrepreneur Karolos Zonaras who was successful in the US envisioned a luxurious Viennese-style café. A stone's throw from Hotel Grand Bretagne, it was visited by the same celebrity guests including Sophia Loren, Antony Quinn, and recently Anna Wintour and Monica Bellucci. In a heritage building that seems to be the most expensive real estate lot in the city, history revives. Cheers to that revival, its amazing mixologists, and chef!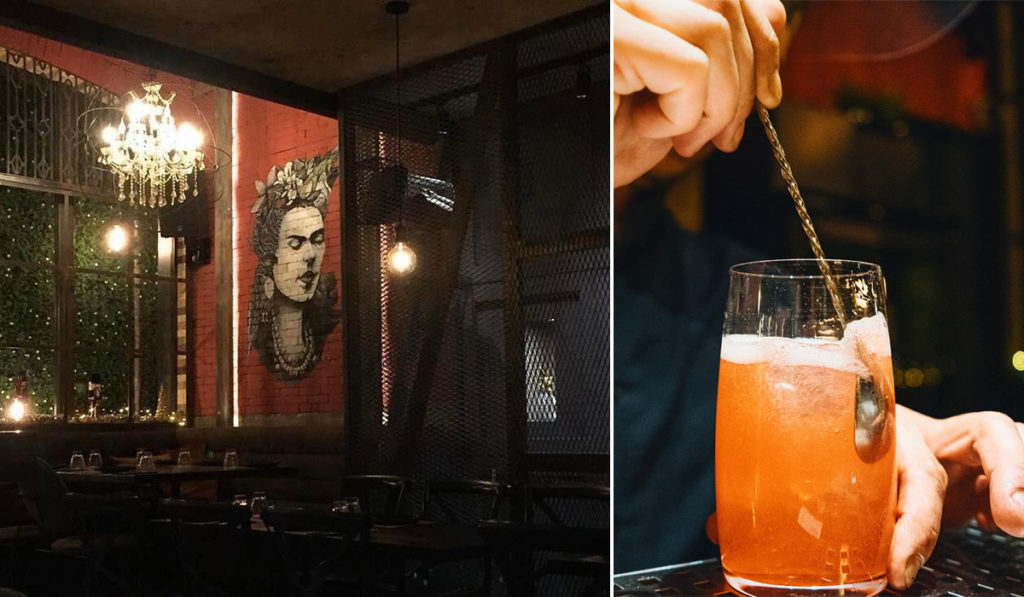 As we shared with you in our finest dining article, Feedέλ (a name that reads feed+"el for ellinika" with means "Greek" with Greek characters 'ελ') is predominantly a restaurant or gastropub, yet you are highly recommended to sit at the bar and try their ultra-creative cocktails. Located behind a garden in a pedestrian area close to Syntagma Square, it is an unconventional choice that pays off. Its mission is to perfect the art of drink pairing.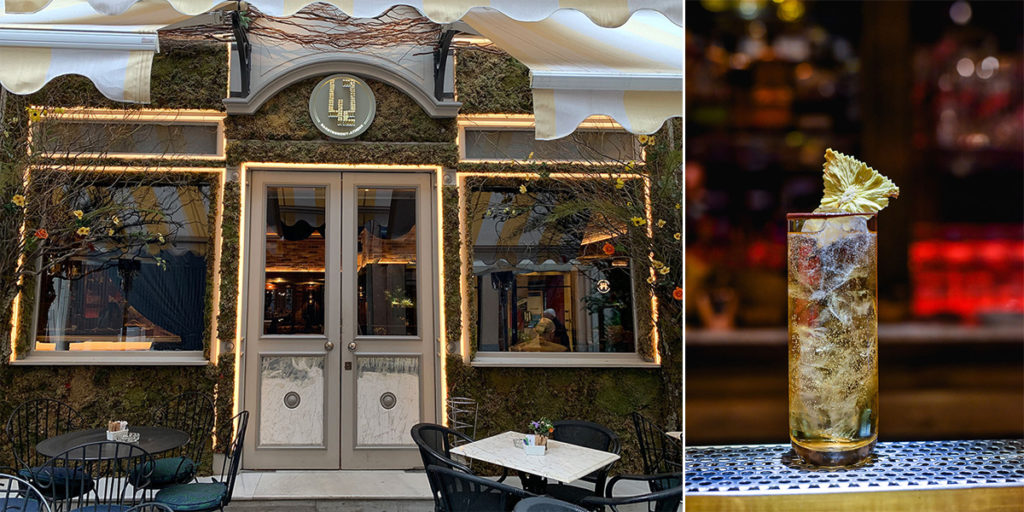 Another night-out classic on a pedestrian area near Syntagma makes for a great cocktail bar that serves imaginative drinks with a playful touch. It is called barstronomy because these delightful cocktails can be accompanied by carefully curated bar food for added comfort in late hours.