Exploring Natural Beauty, Exclusivity, and Opulence in the Buzzy Peninsula of Halkidiki
Halkidiki, also spelled as Chalkidiki, is a 3-fingered or 3-legged peninsula to the northeastern part of the Greek mainland. On the map, it also looks like Poseidon's trident, a 3-pronged shape that includes two impressive gulfs, forested lands, calligraphic shorelines, and various small islands. It has been a popular summer vacation destination since the 50s, and many of its locations are unfortunately too touristy. Still, insiders can find places of immense beauty, as well as facilities that provide you with high-end services, utmost luxury, and privacy. The easiest way to reach it is via a 55-minute flight from Athens to the second largest Greek city, Thessaloniki, and from there a 1-hour car-rental or chauffeur-driven ride to the westernmost leg of Halkidiki, which is called Kassandra. Among other hotels, Sani is the most important resort in the area, where human-made infrastructure is combined with pristine nature, in a vast expanse of land featuring golden sandy beaches, crystal clear waters, and pine forests extending to the waterfront. Sithonia is the middle leg of Halkidiki, with Porto Carras as its most prestigious and historic luxury resort, and an array of other accommodation options around. Its beaches are believed to be the most exotic in the peninsula, with white sand and turquoise waters. Mount Athos, the oldest surviving monastic community in the world, dating back to the Byzantine times, pretty much occupies the last leg of Halkidiki. Taking into consideration requests from the most discerning clientele, we came up with a list of resorts, restaurants, beaches, and activities that will make your trip to Halkidiki a splendid experience.
Accommodation in Halkidiki
Ekies, All Senses Resort. On Vourvourou Bay on the Eastern shore of Sithonia, this design hotel features luxury rooms & suites, each of distinctive characteristics, but along the same Greek-inspired philosophy of raw materials mixed with unique contemporary pieces by notable international designers. Set on an idyllic seaside landscape of crystal blue waters and white sand, it can serve you award-winning cuisine and home-made drinks with fresh ingredients from their herb garden. Private dining is an option. The location is protected by the Natura 2000 program, which should give you an idea about the area's radiant beauty! In less than 300 meters, you can get to the exotic beach of Karidi. The hotel can also arrange for you a boat trip & picnic to the 9 islands – especially Diaporos and Agios Isidoros – off the Vourvourou Bay. The ultra-stylish pool & bar are also a place to unwind.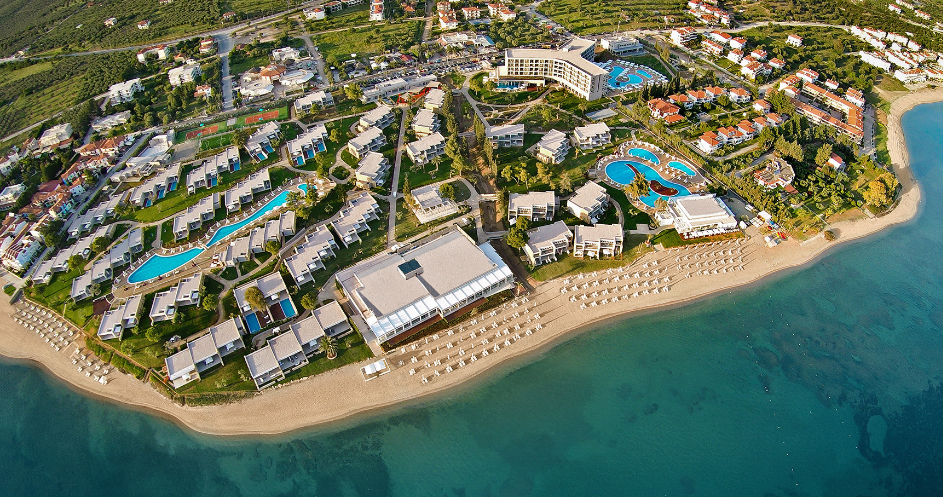 Ikos Olivia. On the Gulf of Toroneos between Kassandra and Sithonia, this contemporary luxury resort extends across a perfectly landscaped 22-acre property. Ancient olive trees and fragrant firs provide both shade and privacy throughout the spacious grounds, the manicured lawns eventually meeting the white sands and refreshing waters of the Aegean. 142 bedrooms and junior suites, plus 149 private bungalow suites, have a view of the green grounds and the sea. Some of them are graced with a private pool, terrace, garden, or beachfront space. With hygiene protocols in place, you can book and choose from remarkable menus, most created by Michelin-starred chefs offering French, Italian, Greek, and Asian cuisine in its restaurants. Gardens peppered with ancient olive trees frame the white sandy beach. You will also find four swimming pools dotted around, including paddling pools for babies and children. Everything is at your fingertips, from the most comfortable sunbeds and umbrellas to all-day waiter service, bringing you refreshing drinks, fruits, and snacks. When it comes to taking a break from the little ones, the beach childcare service is there to look after them. At the spa, using natural active ingredients such as the finest essential oils and trace elements, the renowned treatments from leading French beauty brand Anne Semonin are personalized to reflect each individual's skin type and lifestyle. The offering is completed with a hammam and sauna, a contemporary fitness studio, as well as hair and nail salons. From two floodlit tennis courts and beach volleyball to windsurfing, there is a huge variety to satisfy the most activity-hungry guests.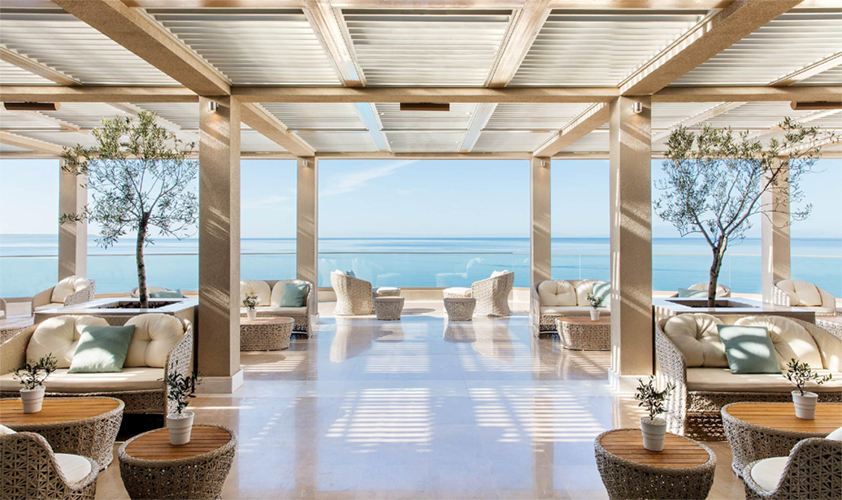 Ikos Oceania. On the entrance to the Kassandra peninsula, a total of 290 beautifully appointed rooms and suites are fully renovated and spread across 15 acres of well-groomed gardens, some of them private. The resort includes à la carte restaurants, most with menus designed by Michelin-starred chefs, plus an unspoiled private beach with white sand stretching 1150 ft/ 350m away, fringed by fir trees. Ikos Beach Life offers even more with a beach-based child care service. You'll find pools for everyone – toddlers, children, and adults – and a private pool for the exclusive use of the Deluxe Collection guests. They come with fun little extras, from sunbeds and towels to attentive all-day waiter service. It also has a spa with personalized treatments by French beauty brand Anne Semonin along with a hammam, sauna, fitness studio, hair salon, and nail bar. Brush up on your tennis skills, jump on a bike or into a kayak or take up Greek dance, yoga, Pilates, aqua aerobics, and more – mostly at no extra cost.
Sani Resort. The mesmerizing 1,000-acre landscape of the Sani Resort, stretching across fragrant pine forests, golden sandy beaches, and crystal-clear waters, is home to five multi-awarded 5-star hotels within walking distance from each other. Sani Beach is a hotel featuring the largest selection of rooms and suites, a 4.3-mile/ 7km immaculate pine-fringed sandy beach, a large lagoon-style swimming pool, indoor/outdoor heated pools, a spa with Anne Semonin treatments, a fitness studio, and multiple restaurants and bars (we love the beachfront alfresco Ammos restaurant and the Bousoulas cocktail bar). Sani Club is an intimate collection of low-rise bungalows with magnificent views over Mount Olympus and the Aegean. Beautifully appointed one- and two-bedroom family suites, some with private heated pools, are some of the most spacious accommodation options at Sani Resort. It features a private gently sloping beach, a pool area, a spa, a tennis center developed by Rafael Nadal himself, a football academy developed in association with Chelsea FCF, the Bear Grylls Survival Academy, an adventure park, a scuba-diving academy certified by PADI, and endless other activities accessible by guests from across the Resort's hotels. Sani Asterias boasts inspiring views of the Aegean, an exclusive beach, a spa, suites with private terraces, an outdoor heated pool, and bespoke menus by 3-times Michelin-starred chef, Mauro Colagreco. Porto Sani is newly refurbished to cater for the needs of young families. 98 luxury suites designed for babies, children, and their parents are complemented with farm-to-table restaurants with kids' menus & food stations, an exquisite cellar of 300 labels, a breathtaking lagoon-style pool, a spa, and a section at the private Bousoulas beach with a baby watch service. Sani Dunes has the largest heated swimming pool in Greece spread across 37,673 sq. ft/ 3,500 sq. m, a full-service private beach section, 50 stylish open-plan suites (with a complimentary private Kassandra chauffeur-driven limousine tour), another 56 spacious rooms, adult-friendly restaurants (one by Michelin-starred chef Ettore Botrini), a St.Tropez-inspired beach bar, a premium wine bar, and a spa. In the Sani Suite Collection, there as also options for two- and three-bedroom luxury spaces with a personal concierge. On top of this mind-blowing range of options, the Resort includes a marina for your yacht (215 berths for boats up to 108 ft/ 33m in length); a real first-class cosmopolitan harbor featuring restaurants (from Greek cuisine to sushi), a shopping piazza with boutiques, and yacht charter services.
Avaton Luxury Hotel & Villas. A proud member of Relais & Châteaux, this private beachfront resort located right before entering the limited-access area of 'Avaton,' or 'Holy Mountain,' or Mount Athos, consists of 36 luxurious suites, villas, and rooms, most of them with private pools. Tantalize your palate with Greek creative cuisine at the restaurants, based on authentic, traditional recipes and local, seasonal ingredients. Cheer with a signature cocktail designed by on-site mixologists at the Champagne Bar. Feel unique with tailored-made culinary creations, served under the moonlight, or in the privacy of your suite. In a location of great tranquility and extreme natural beauty, protected by Natura 2000, they have designed holistic wellness programs for you. Massage sessions, beach service, private yacht getaways, sailing excursions, helicopter rides, scuba diving lessons, personal butler & driver, and car rental are among the available options during your stay.
Danai Beach Resort. On the western shore of Sithonia, this multi-awarded resort is set within 430,000 sq. ft/40,000 sq. m of lush gardens and a width-ranging sandy beach. Unique in style and design suites and villas, some of them with stunning sea view and private pool, are complemented with three superb restaurants, a deluxe spa, and a full-service private beach with an option for a butler, seaside spa treatment, and a beach cabana. The hotel offers the possibility of yacht excursions, private dining, private aviation charter, and wine tasting at its cellar – one of the world's best-equipped – holding more than 1700 labels. It also features a hair salon, a botanical garden with healing properties, a fashion boutique, a library, and more.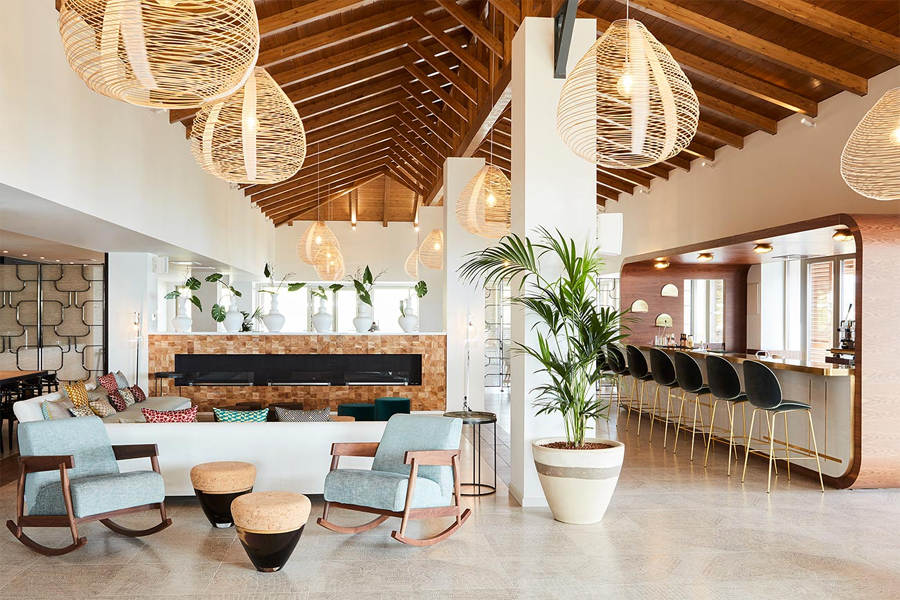 Eagles Villas. Another 5-star hotel near Mount Athos limited-entry area, again nestled between lush gardens and the Aegean Sea, is a family-run business comprised of private-pool-equipped villas. Prepare to treat yourself to an eclectic range of gourmet proposals, savor the most refined flavors of the Mediterranean gastronomy at Lofos restaurant, set off on a culinary journey to the most delicious destinations of Italy at Eleonas restaurant, and cheer with a sea-view cocktail at the atmospheric Cabin bar or the cozy pool bar. Revive your senses in the spa and rejuvenate your body and soul with wellness activities for both children and adults. The fully equipped gym and 2 tennis courts will help you work out your muscles, but if you instead want to relax, the awarded Blue Flag beach is the perfect place to lounge the day away.
Potidea Palace. On the entrance to the Kassandra peninsula, this beachfront luxury hotel offers a selection of 234 elegant and spacious rooms & suites, spread across 9 buildings connected with manicured gardens, with a view of Mount Olympus and the Aegean Sea. An incredible cellar with 1,300 varieties of fine Greek wines & spirits for tasting, a spa & fitness center, a hair salon, a full-service private beach, swimming pools, 2 tennis courts, as well as activities around the premises are among the options. 2 restaurants and 4 bars serve a variety of meals, cocktails, and other drinks. Cult element and perhaps a memorable attraction for children, the replica of the Parthenon temple dominates the grounds.
Blue Carpet Suites. On the eastern shore of Kassandra, this beachfront hotel offers 25 suites towards 11 unique design directions influenced by the Middle East, some of them with private pools. A full-service private beach, a restaurant, bars, and a spa are part of the laid-back experience.
Porto Carras in Sithonia, one of Greece's largest and most iconic hotels, and the relatively new, ultra-luxe Miraggio Thermal Spa Resort on the tip of Kassandra, remained closed through the Summer 2020 season. Still, add them to your bucket list for 2021!
Restaurants in Halkidiki
Kamares by Spondi. Near the borders to the limited-entry Mount Athos, inside the classic hotel Eagles Palace, set on a large, wooden balcony overlooking the island of Ammouliani, the restaurant Kamares by Spondi boasts a molecular French cuisine menu with the creative culinary stamp of two-star Michelin chef Arnaud Bignon from the Spondi restaurant in Athens.
Marina. On the ancient Potidea canal that practically makes the Kassandra peninsula look like an island, this award-winning gastronomy meeting point attracts a discerning clientele. Regarded to be one of the finest seafood restaurants in Greece, it sits on the perfect balcony by the sea.
Arsanas. Serving a creative version of the Greek cuisine right on the beach of Nikiti, in the western part of Sithonia, this restaurant is a great culinary experience.
Boukadoura. This traditional Greek tavern in Sithonia's Porto Koufo, the largest natural harbor in Greece, is a foodie destination. You can have a yummy lunch there after a swim in the relatively quiet beach or dinner. Ingredients are carefully selected from local sources.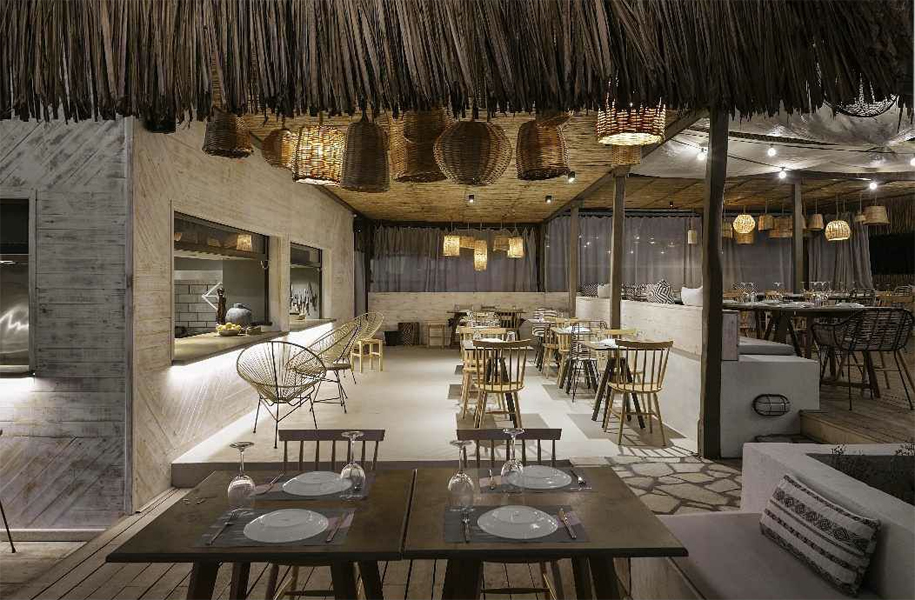 Melia. On the beach of Karidi, in the Vourvourou area, on the eastern shore of Sithonia, this Mediterranean cuisine restaurant features a modernized rustic décor and a gourmet farm-to-table menu often curated by acclaimed Greek chefs, including multi-awarded Giannis Baxevanis for summer 2020. The all-day restaurant also scheduled some jazz nights along with great creative Greek food.
Kritikos. In Ouranoupoli, near the borders to the limited-entry holy mountain of Athos, this upscale Greek restaurant serves well-cooked classics along with international flavors. For over 40 years, this culinary family serves signature recipes that have been awarded by many institutions. Along with the brand's other restaurants, this one on a paved alley is a cosmopolitan foodie destination.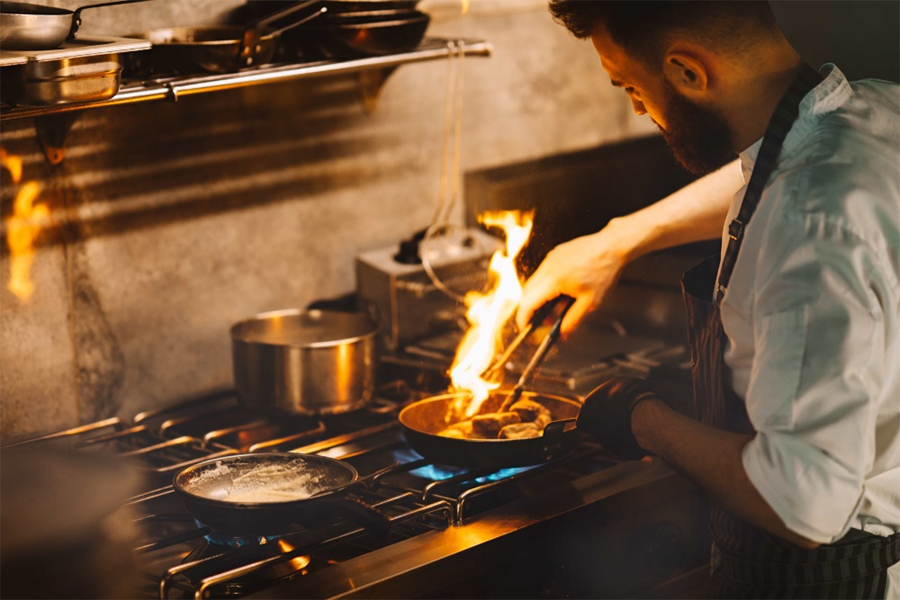 Marigoula. Her home-cooked recipes are current owner Sophocles Giagtzoglou's heritage in this 80-year-old casual wine bar-restaurant that serves gourmet twists on tradition. The original specialties were initially served upon request at the café of Sophocles' grandfather, a famous confectioner called Kaplanis. Today, this traditional historic space carrying the simplicity of Greek hospitality is a culinary hotspot collecting accolades from industry institutions. His in-depth knowledge of the Greek land and its treasures, along with many trips across the globe, reflect on an exciting farm-to-table menu. Daily specials and portions can come in halves and thirds so that you have the opportunity to combine many different ones in one lunch or dinner. The finest varieties of Greek cheese and fresh fish are also available based on local produce.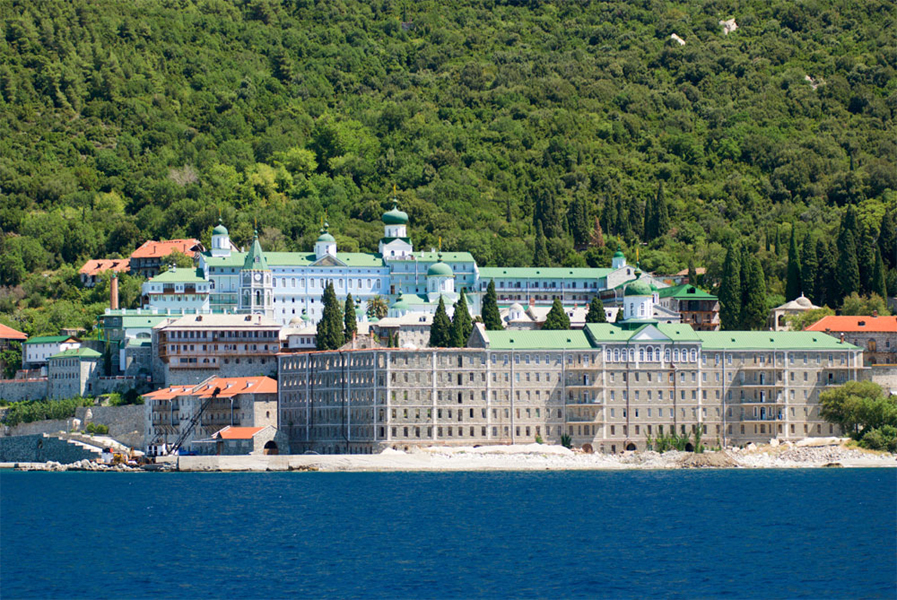 Things to Do in Halkidiki
Mount Athos, or else the Monastic Republic of the Holy Mountain, which occupies 80% of the easternmost peninsula's territory in Halkidiki, is a self-governed part of the Greek state and a millennium-old living proof of the Christian Orthodox Byzantine cultural heritage. It accepts only male visitors that get from the local authorities special permission. Due to a precious mix of medieval architecture –especially monasteries – and natural beauty, it is inscribed on UNESCO'S World Heritage List. Women and secular visitors who have access only to the other 20% of the peninsula can enjoy the majestic view to some of the monasteries through frequently available boat rides and 3-hour tours around Athos that set sail from the historic city of Ouranoupolis located near the Holy Mountain. State leaders and even royals – Prince Charles' favorite place of serenity and contemplation – have visited this globally unique religious center more than once. It is also known for its traditional Byzantine cuisine, simple food recipes cooked by the monks based on exceptional local produce.
St. Paul's Byzantine tower. It is a landmark building (56ft / 17m in height) probably from the 15th century dominating the picturesque port of Nea Fokea, on the eastern shore of Kassandra. This fortress was protecting the farmers working on surrounding land owned by St. Paul's Monastery.
Prosforios Byzantine tower. Built in the 14th century on the edge of the beach, it is the symbol of Ouranoupolis on the western shore of the Mount Athos peninsula. It was the main building of the Prosforion estate, under the supervision of the Vatopedi Monastery, and later became known as the "Tower of Loch," named after the British-Australian humanist and literary couple, Joyce & Sydney Loch, who inhabited it in the 30s offering substantial help to the local community. It features structural diversity with elements from the 11th-12th, the 16th, and the 19th century.
Cave of Petralona. The million-year-old "Cave of the Red Stones" to the north of Kassandra on the western side of Mount Katsika, the site were a 200,000-year-old human skull was found in 1960 along with fossils of lions, panthers, bears, deers, bats, and other animals, as well as impressive stalactite and stalagmite formations, were found, is temporarily closed for maintenance. Yet, it really has to be added to your travel bucket list for the upcoming years. This 112,000 sq ft/ 10,400 m cave – one of the richest in findings across Europe – is the most acclaimed researchers' window to prehistoric times. Next to the cave, the Anthropological Museum with 400 display cases is also a must-see to be added to your itinerary once it reopens. The skull of Petralona is considered the "Parthenon of Paleontology," still studied by paleoanthropologists in their quest to solve the riddle of human evolution.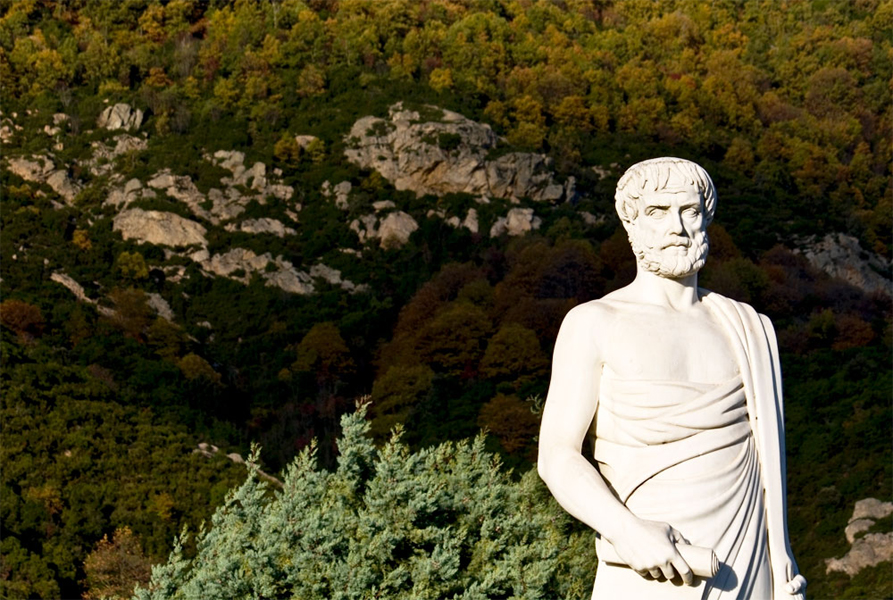 Aristotle's Park. To the north of Mount Athos, near the gulf of Ierissos and Stagira, which was the birthplace of the famous Greek philosopher and polymath Aristotle – student of Plato and tutor of Alexander the Great, an educational theme park was created as an homage to his genius. Aristotle was also the founder of the Lyceum and the Peripatetic school of philosophy, where he taught an array of disciplines. Founded in 2004, the park includes experimental interactive instruments based on the rules of physiques and explaining phenomena, as mentioned in one of his textbooks called "Physics." Combined with the natural beauty around them and the statue of Aristotle by sculptor Nikolas, this 1,640 ft/ 500 m altitude location is recommended for a walk with children.
Ancient Olynthos. To the north of Kassandra, this sizeable archeological site first excavated in 1928 by Prof. David Moore Robinson of Johns Hopkins University, under the American School of Classical Studies in Athens, includes remnants of buildings from different eras in antiquity. A Neolithic settlement from the 3rd millennium BC, an Archaic city, and a classical one are part of the hilly ground plan. Worth seeing out in nature are the earliest Greek floor mosaics found in the ruins of villas in the aristocratic suburb of the classical city.
Ancient Stagira. To the north of Mount Athos on the eastern shore of the Halkidiki peninsula, this breathtaking panoramic-view seaside verdant location is the birthplace of the greatest ancient philosopher Aristotle. The city was founded by colonists from the island of Andros around 655 BC. During the 3-hour tour, you will walk through remnants of a fortification wall from the classic period, a citadel, an impressive public building described as Agora with a gallery and a monumental façade, as well as ruins from the Archaic, Hellenistic, and Byzantine era.
Ancient Akanthos. Quite close to Ancient Stagira, this ancient harbor and city feature a massive cemetery partly excavated to reveal a continuous use from the 7th century BC to the 17th century AD. It might not look as impressive, location-wise, as Stagira, yet it is a nice walk through ruins of the acropolis, the fortification, public buildings, houses, and the foundations of a temple, mainly from the Hellenistic period.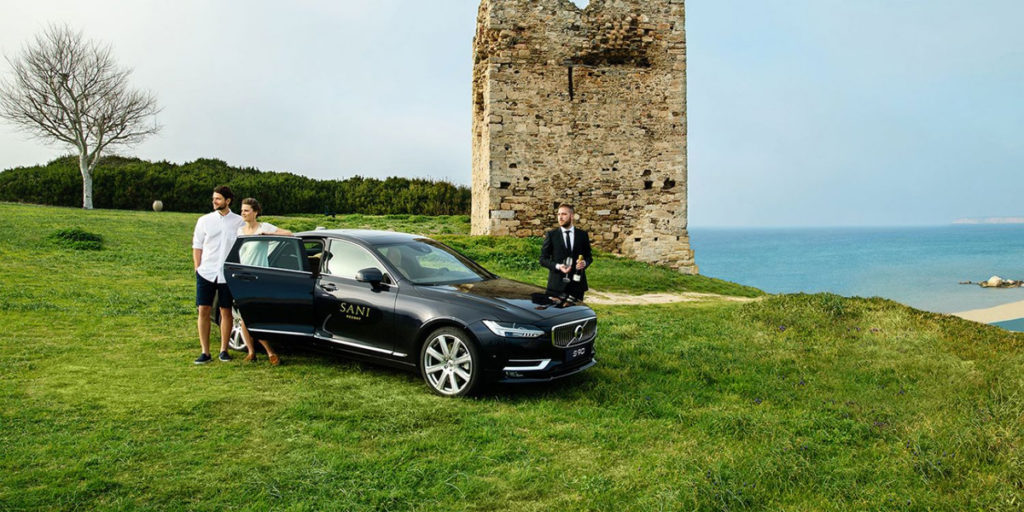 Stavronikita Tower. Also known as the "Tower of Sani" (26 ft/ 8 meters in height), it was built in 1543 to protect the land or "metohi" (dependency) of the Stavronikita Monastery. Located in Kassandra within the Sani Resort area, it is a well-preserved building you can check on your majestic walk towards the seaside cocktail bar Bousoulas.
Lake of Mavrobara. Also known as "Turtle Lake," it is located near Polychrono in Kassandra next to a natural source of freshwater and survived through the centuries, as seen in ancient scripts. It is a natural reserve with rare species of water turtles, including the Testudinata ones as well as the species Emys orbicularis and Mauremys caspica. Two different tracks take you through pine forests and olive groves.
Archaeological Museum of Polygyros. In the capital of Halkidiki to the north of Sithonia, this museum exhibits a great selection of items from excavations all over the peninsula (Stagira, Olynthos, Akanthos, Potidea, Ierissos, Mende, and other sites) covering a vast period in antiquity, from the Bronze Age to the Roman times.
Parthenonas village. At an altitude of 1148 ft/350 m on the slopes of Mount Itamos, a settlement mentioned in the writings of ancient Greek Historian Herodotus, and confirmed through the discovery of a sanctuary and Archaic pottery (10th century BC), has later evolved into the village we see today that goes back to the Ottoman rule. It was abandoned in the 70s, and after it became listed, several of the stonewall houses got renovated and re-inhabited. With a few restaurants, guesthouses, and a Folklore Museum, it can give you a clue on the area's past and tradition.
Arnea village. Historically known from its weavers, it maintains today a Weaving Museum that goes through the specifics of the previously thriving local craft. It is also known for great examples of Macedonian architecture and can be a location for unique souvenir-shopping, including delicacies and hand-woven fabrics.
'Palia' or 'Old' Nikiti. On the entrance to Sithonia, this is a 700-year-old village that survived the fall of the Byzantine Empire, was almost abandoned in between, and was renovated by Northern Europeans and Greeks towards the end of the 20th century. You can also see great examples of local architecture.
Vasilakis Soaps. Near Polygyros, inside a historic olive grove, at a family-owned cottage dating back to 1939 with a view of the Kassandra Bay and Olympus (the mountain of the Greek Gods), a handmade-soap workshop has been running since 2013. 100% natural, made of olive oil, this soap is a great idea for gift shopping. Some products contain herbs from the mount forest Cholomon in Halkidiki, honey, honeycomb, and precious propolis.
Stathoris Dairy. Starting in 1986 as a small traditional cheese factory, today's state-of-the-art plant for cheese trade and production follows strict hygiene standards set by the European Union. The milk is collected from flocks raised on the pastures of Northern Halkidiki, and the varieties of cheese do not include any chemical additives. Based on traditional recipes, these producers are also supplying the nearby monasteries of Mount Athos. Some of them contain peppers and oregano, fennel, and other natural ingredients. Feel free to visit, taste, and shop.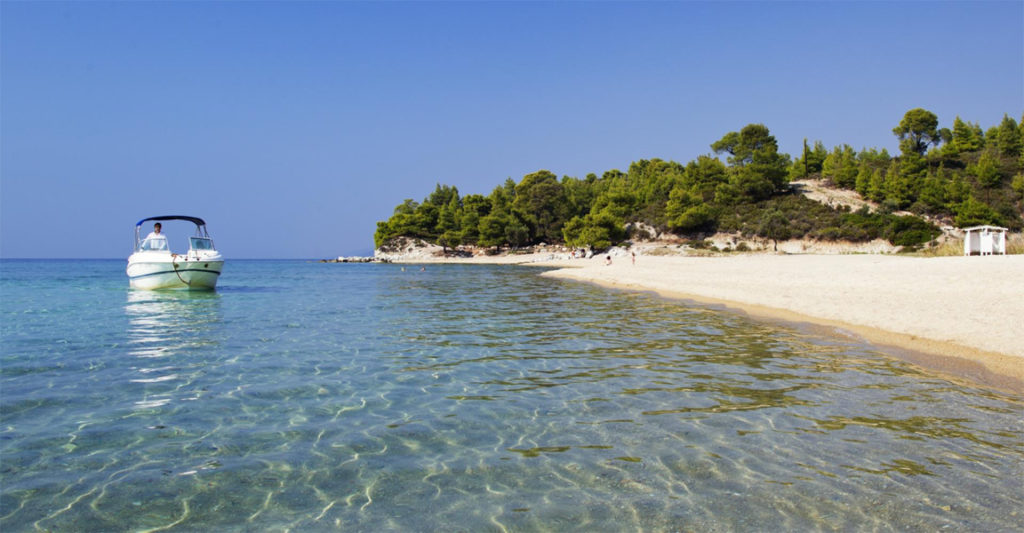 Beaches in Halkidiki
Some of the most naturally beautiful beaches are either too crowded or too secluded and often frequented by campers. So you are either recommended to visit them early in the morning and at least before noon, or just check them for their natural beauty and get back to wonderful beach in front of each hotel we are recommending.
Possidi. A beautiful white sand beach with some rocky areas and with an organized segment (beach bars & restaurants), leads to a Caribbean-style sandy formation that looks like a hook. It is located on the western shore of the Kassandra peninsula, near a village. Slightly receding from the waterfront, you will discover an impressive lighthouse built by a French company in 1864.
Glarokavos. Quite popular and organized, this sandy beach on a verdant expanse of land on the eastern part of Kassandra features a stunning lagoon area free of facilities for those who want to relax.
Elani. On the western shore of Kassandra, there is picturesque and pine-tree-framed sandy beach with service, sunbeds, and umbrellas.
Kavourotripes. Geologically speaking, this hard-to-reach sandy beach on the eastern shore of the Sithonia peninsula with white rock formations and coves looks spectacular, yet it often gets crowded. The name translates as 'crab holes,' and another name for it is Portokali (the Greek word for orange).
Kakoudia. One of the most virgin, exotic, and Instagram-worthy golden-sand beaches of Halkidiki is extending from the village of Ierissos near Mount Athos. Accented with white rocks, it is overall a quiet, non-touristy option without beach service and sunbeds, only pure natural beauty.
Karidi. Along with Livari and the adjoining wetland on the eastern part of the Sithonia peninsula in the area of Vourvourou, it is very photogenic but always packed with tourists. You can check it out if you are staying at the fabulous Ekies resort, or you have booked lunch at the highly recommended Melia restaurant.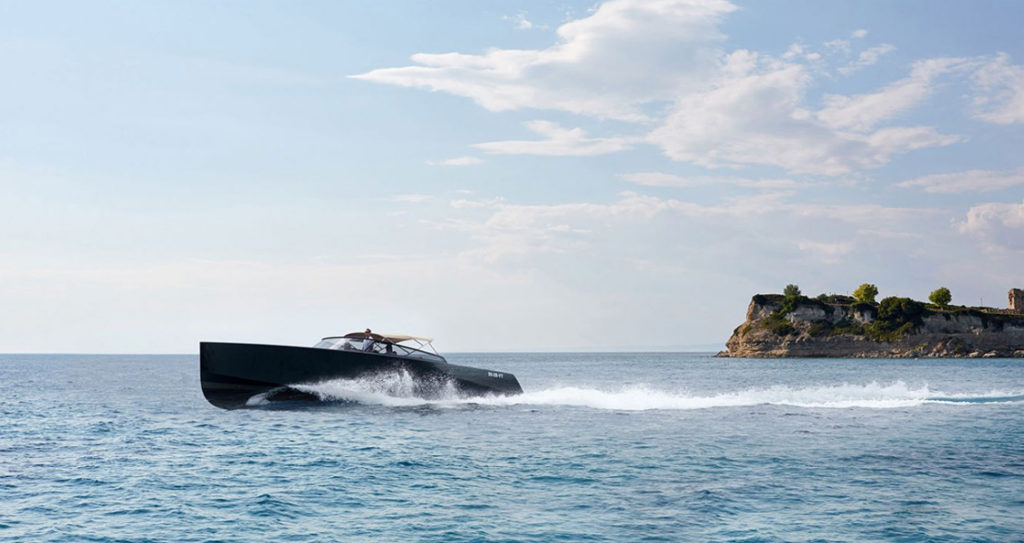 Vourvourou. This area of eastern Sithonia is quite picturesque but touristy. It combines clear emerald waters, dense forests, and little boat rides to 9 small (inhabited and uninhabited islands) with more beaches. They are located more or less around the main island of Diaporos (inhabited since prehistoric times), all clad with vegetation. Check there the Myrsini beach, dubbed 'Hawaii Beach' by the locals. Fishermen can arrange to take you to these little gems for swimming and diving.
Ammouliani island. Located across the Athos peninsula, it is worth visiting with a boat for its many sandy beaches, some of them fully organized with sunbeds and bars. It is inhabited and, off its southern tip, features some uninhabited islets, including Drenia that used to have a bar and a taverna. They are also dubbed "Donkey Islands" by the locals. You can charter a boat, and get to Ammouliani from the Trypiti port, and to Drenia from Ouranoupoli.